Idaho Panhandle National Forests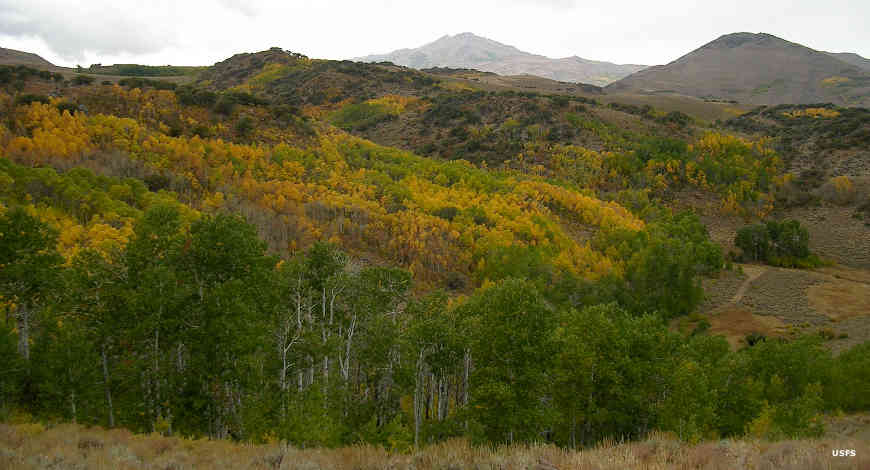 Autumn in the Idaho Panhandle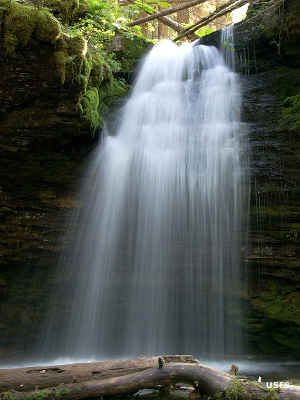 The Idaho Panhandle National Forests are a combination of three separate National Forests in the area: Kaniksu National Forest, St. Joe National Forest and Coeur d'Alene National Forest. Together, they occupy some 3.2 million acres with about 8.3% of the forest in Washington state and about 14% of the forest in Montana. Both National Wilderness Areas on the forest are in the Kaniksu section and both are shared with other forests.
Wildlife found in the forest includes moose, mule deer, white-tailed deer, elk, grizzly bear, black bear, timber wolf, coyote, couger, marten, bobcat, beaver, wolverine, skunk, mink and river otter. The Forest is a fisherman's paradise, too, with some of the finest fly fishing locations on Earth.
The Pacific Northwest National Scenic Trail crosses the Forest east/west, connecting Kootenai National Forest on the east with Salmo-Priest Wilderness and Colville National Forest on the west. Idaho Panhandle National Forests also border Nez Perce-Clearwater National Forest to the south.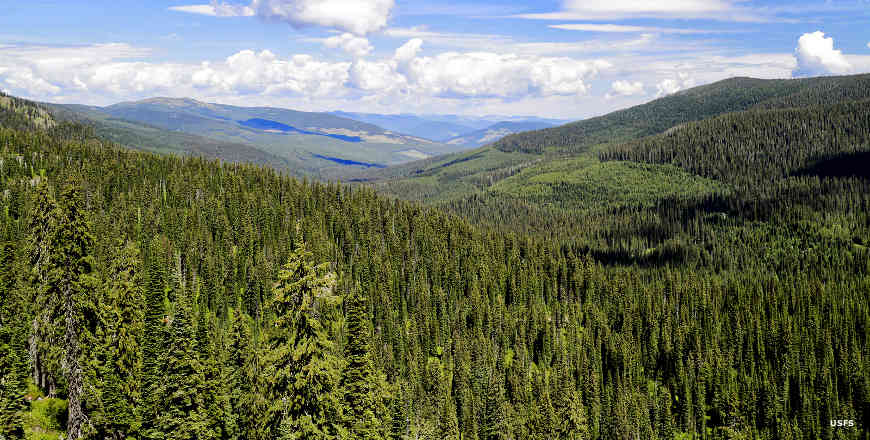 A view at Canuck Pass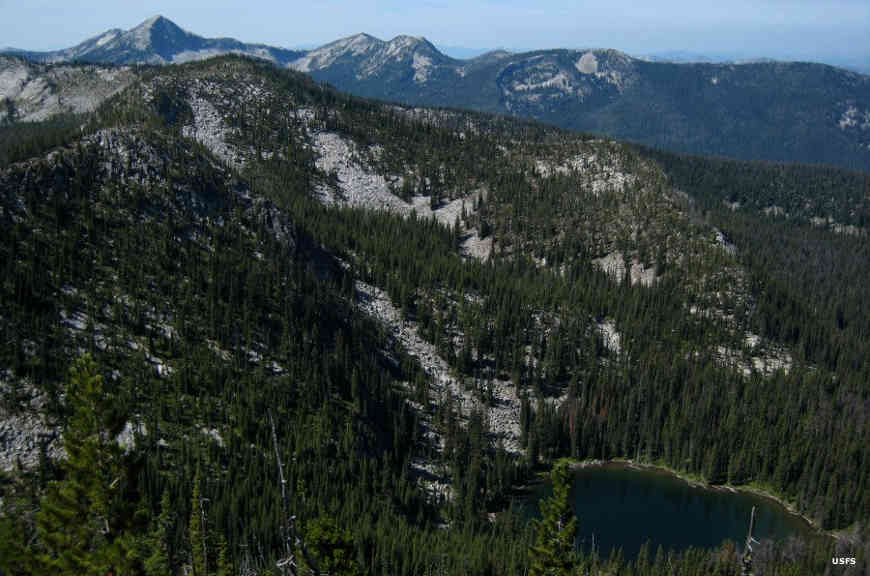 High in the Selkirk Mountains
Photos are courtesy of the US Forest Service