Pine Valley Mountain Wilderness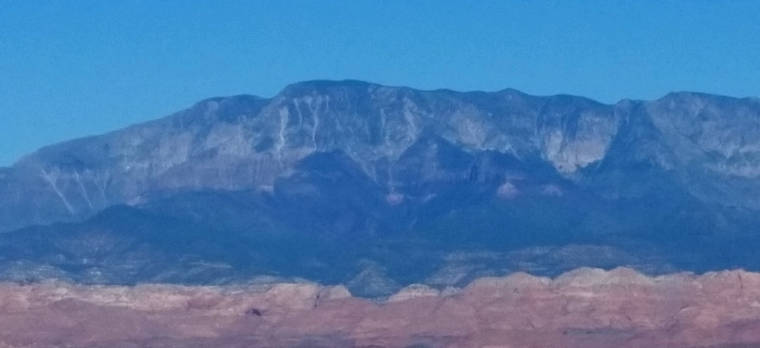 Pine Valley Mountain
Pine Valley Mountain Wilderness in Dixie National Forest preserves and protects 50,232 acres of a mountain island forest and meadowland surrounded by open desert. In the northern part of the wilderness you'll find spruce mixed with pine, fir and aspen. In the southern area you'll find a beautiful Engelmann spruce forest. And scattered through the whole wilderness area there are beautiful, lush meadows, some up to 50 acres in size. There are also several perennial streams flowing in the mountains.
In the center of the wilderness, the Pine Valley Mountains rise to a high of 10,365' at Signal Peak. From that summit you can look south and see into Arizona, or look east and see into Zion National Park. This is high enough for snow to fall between October and March. Spring is usually pretty quiet but come July, monsoon arrives and the season is typically marked by violent storms until the snow starts flying again.
In Pine Valley Mountain Wilderness and the forest area surrounding it, there are about 150 miles of maintained trails. Within the wilderness, the Summit Trail runs along the crest of the mountains for about 18 miles. Along the way, there are intersections with at least 8 other trails that climb up through the mountains to that top ridge.
Pine Valley Mountain Wilderness
US Forest Service

- Dixie National Forest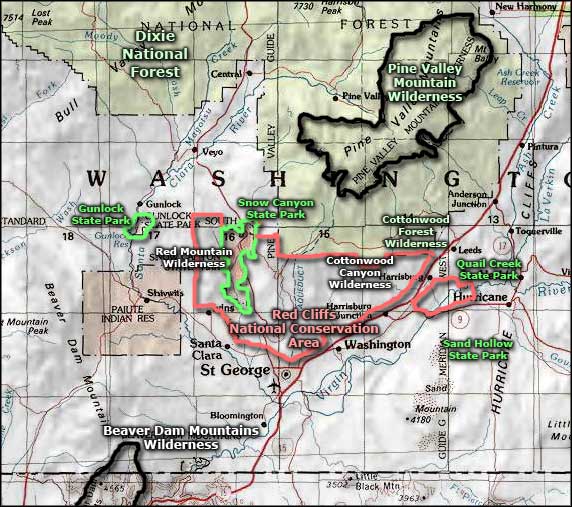 Related Pages
Map courtesy of National Geographic Topo!