Salmon Huckleberry Wilderness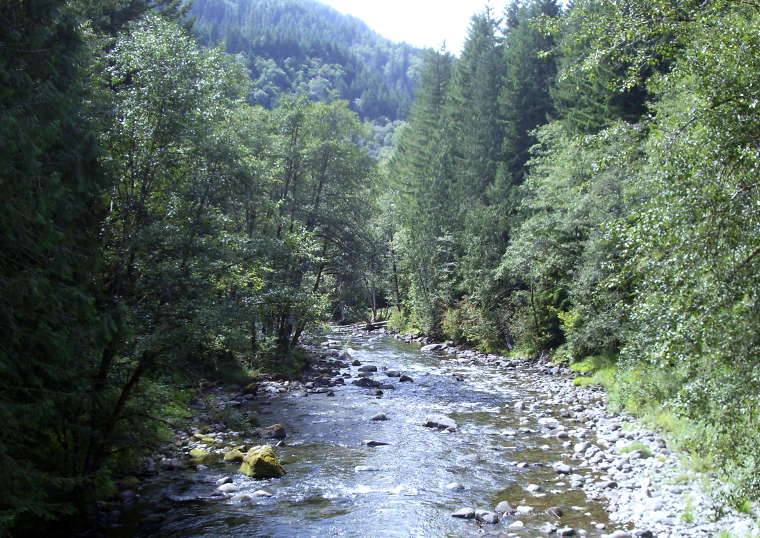 Along the Salmon River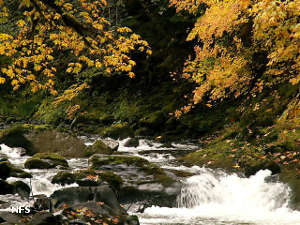 Salmon Huckleberry Wilderness was established in 1984 and expanded in the Omnibus Public Land Management Act of 2009. The wilderness was established to offer more protection to the Wild & Scenic Salmon River than the "Wild & Scenic River" designation enjoys. The Salmon River is a major destination for spawning steelhead, chinook and coho salmon in season. The entire length of the river is protected, the only such fully protected river in the country. What is contained in the 62,455-acre wilderness are the drainages of the South Fork Salmon River and Eagle Creek. The forest is a dense rain forest of Douglas fir, true firs, western red cedar and western hemlock with a thick understory of rhododendrons and ferns. The landscape is very rugged with steep walls in deep canyons, plus volcanic plugs, pinnacles and cliffs. Most of the land drains south from Huckleberry Mountain. Another high point on the property is at Salmon Butte (4,877') with views across the entire wilderness area.
There are more than 70 miles of hiking trails in Salmon Huckleberry Wilderness, some 12.2 miles of that along the Salmon River National Recreation Trail. In many areas, the trail is several hundred feet above the river, snaking its way along a cliff edge as it makes its way across the wilderness. For rafters the Salmon River is rated as Class V - V+ (expert) due to "huge marginally portageable waterfalls, near-vertical crumbly canyon walls and questionable rescue possibilities" (as reported by oregonkayaking.net).
Wilderness permits are required in all Mount Hood National Forest wilderness areas between May and October 15. The permits are free and self-issuing at the trailheads and wilderness boundaries. Some trailheads require a valid recreational parking pass. Most folks who access Salmon Huckleberry Wilderness do so from trailhead and national forest access roads off US Highway 26 on the northern side of the wilderness. Others use access routes that travel north from Oregon SR 224. The Roaring River Wilderness area is across the Abbott Road (FSR 4610) corridor along the southwest border of Salmon Huckleberry Wilderness. As close as the wilderness area is to the Portland metro area, it sees far less human traffic than Mount Hood Wilderness just to the north.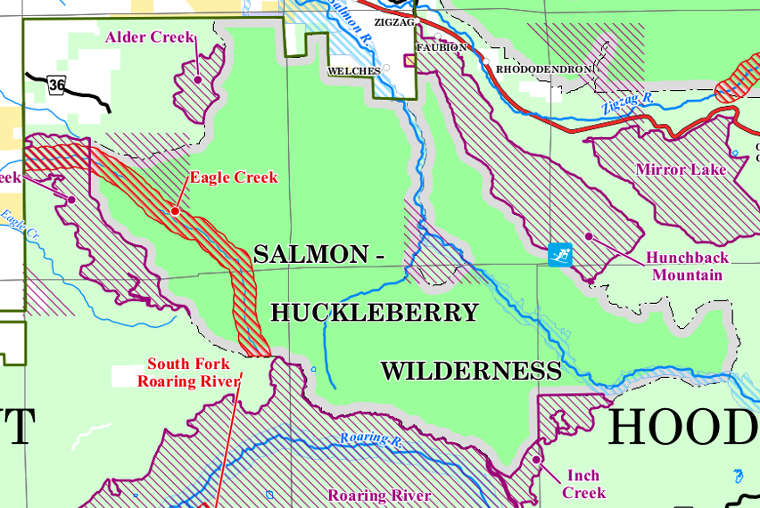 Salmon Huckleberry Wilderness
Mount Hood National Forest -

US Forest Service