Mount Hood National Forest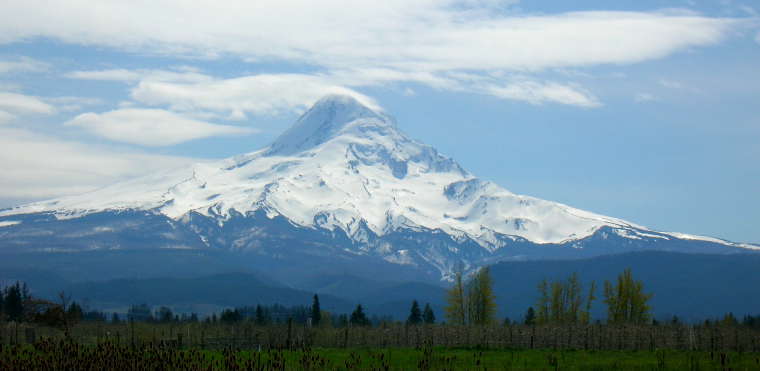 Mount Hood rising above Mount Hood National Forest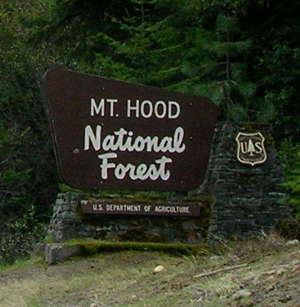 Mount Hood National Forest is a 1,067,043-acre property surrounding its namesake, Mount Hood, a stratovolcano that rises about 50 miles southeast of Portland and about 20 miles south of the Columbia River Gorge. Oregon's highest mountain, the elevation of Mount Hood seems to be 11, 239 feet, based on an average of different surveys made over the years. It is rated as the Oregon volcano most likely to erupt in the next 30 years, but that chance is rated as 3-7%. There have been three eruptions in the last 1,800 years, the most recent being about 220 years ago and ending just before the arrival of Lewis & Clark in the area.
There are 12 named glaciers ringing the mountain top, covering some 3,330 acres with ice up to 360 feet thick. Treeline on the mountain is right around 6,000 feet and above the 6,900 foot level on the mountain, glaciers cover almost 80% of the mountain's surface. As the highest mountain in Oregon, the peak sees multitudes of climbers in season (which is from April to mid-June). However, as easy at it looks to climb from the lodge area, high on the peak the glaciers take over and offer crevasses, ice walls, falling rocks and inclement weather. The Forest Service recommends that climbers have technical experience and bring their ice axes, crampons, climbing ropes and technical gear if they want to get near the top.
There are eight National Wilderness Areas in Mount Hood National Forest, containing about 311,448 acres in total. When the Omnibus Public Land Management Act was passed by Congress in 2009, it created three of those wilderness areas and added acreage to all the others. The same bill also gave Wild & Scenic River designations to several streams in the area.
There are more than 1,200 miles of trails in the forest, including the Timberline Trail, a 40.7-mile route built by the CCC in the 1930's that encircles the mountain. The Pacific Crest National Scenic Trail crosses the forest north-south, skirting Mount Hood on its western slopes, sharing the route with the Timberline Trail. There are also several established routes leading to the summit of the mountain from all directions.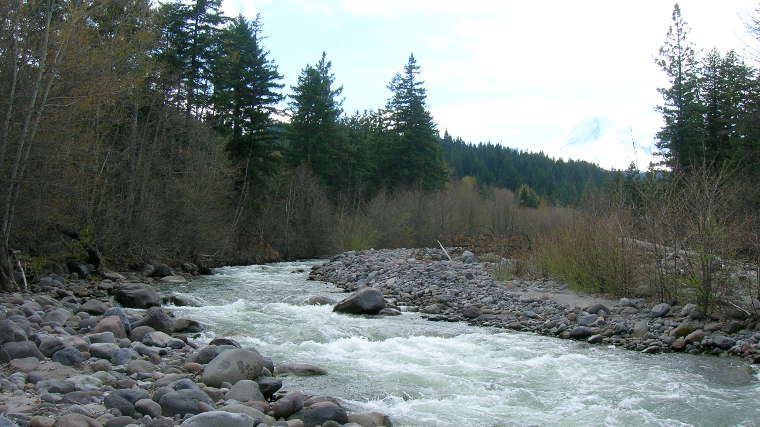 Snowmelt on its way to the sea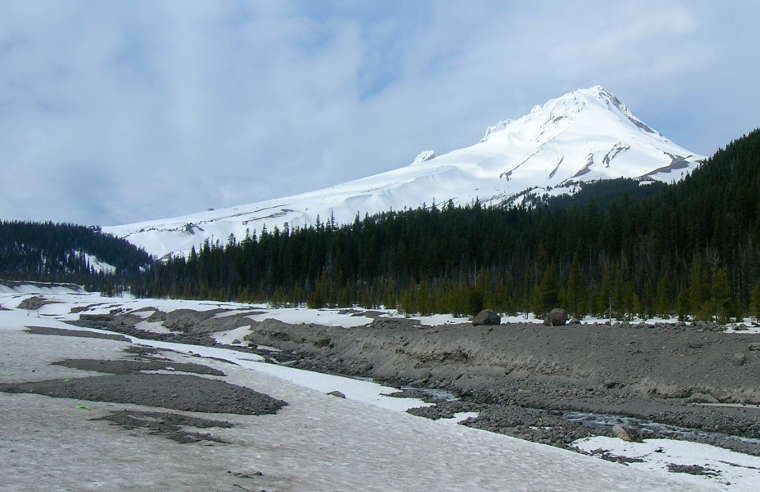 In the southern part of Mount Hood National Forest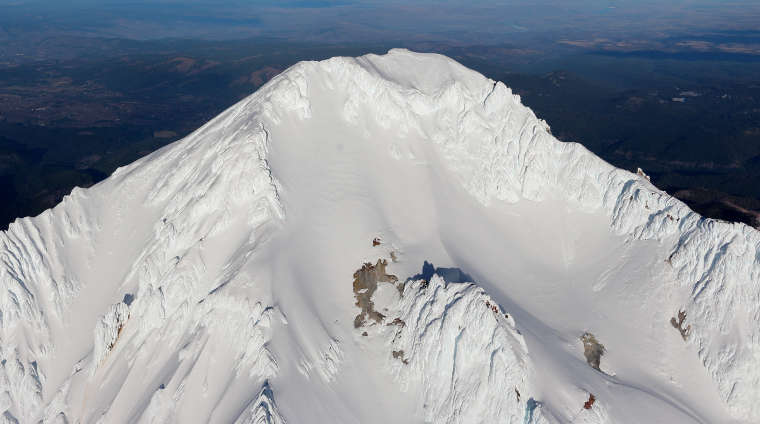 Aerial view of Mount Hood's summit
Mount Hood National Forest
US Forest Service