Mount Hood Wilderness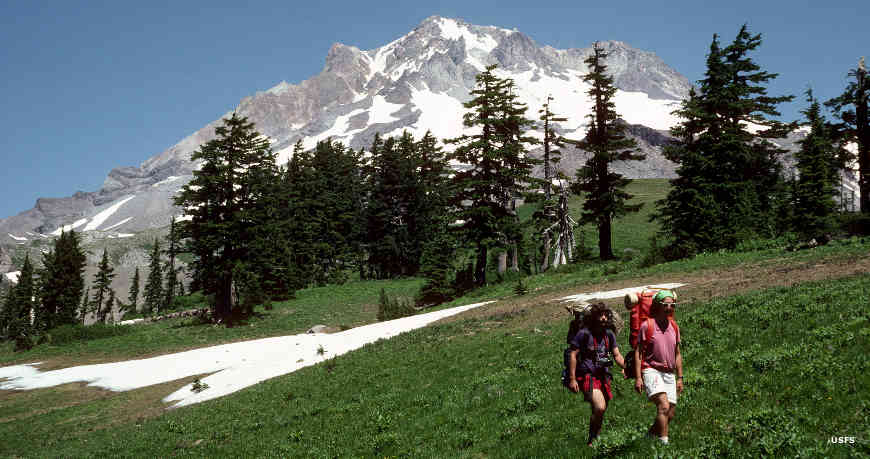 Hikers in Paradise Park, Mount Hood Wilderness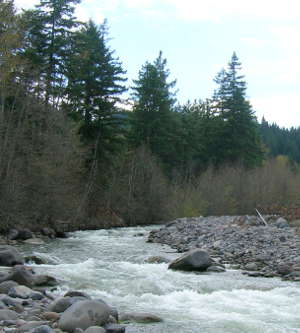 Mount Hood Wilderness is a 67,320-acre property that encircles the summit of Mount Hood and extends down almost to treeline except in the area where the ski lifts and their maintenance roads are cherry-stemmed into the wilderness. The wilderness habitat ranges from temperate rainforest in the lower elevations to glaciers and rocky ridges in the higher elevations. Mount Hood is a relatively active volcano having last erupted just before Lewis & Clark arrived in the area in 1805.
These days, about 10,000 people per year try to make it to the summit. That turns into about 50 search-and-rescue missions per year as the summit is virtually ringed by glaciers and year-round snowfields. The National Forest Service recommends that potential climbers bring their ice axes, crampons, hardware, ropes and technical expertise before setting off up the mountain. The easiest route to the summit is the South Face Route but even it is complicated by crevasses, falling rocks and often inclement weather. Climbing season runs from April through mid-June to avoid the summer rockfall, flash flood and lightning season. The mountain also still emits sulfurous steam from vents near the summit. On average, one person per year dies climbing the mountain, usually from falling and then having hypothermia set in before help can arrive.
Numerous trails encircle the mountain, including the 38-mile Timberline Trail, which shares about eleven miles of its tread around the west side of the mountain with the Pacific Crest National Scenic Trail. As most of the 150 inches of precipitation arrives in the area between October and April as snow, summer snowmelt also makes the mountain dangerous, especially around its western flanks.
Free wilderness permits are required from May 15 through October 15. Permits are self-issuing at the trailheads and wilderness boundaries. If you are on the south side of Mount Hood outside the ski area sections you'll want to have a wilderness permit on your person year round. Some trailheads require a day use fee, some accept valid recreation passes. The backpacker parking area at Timberline Lodge is always free to everyone.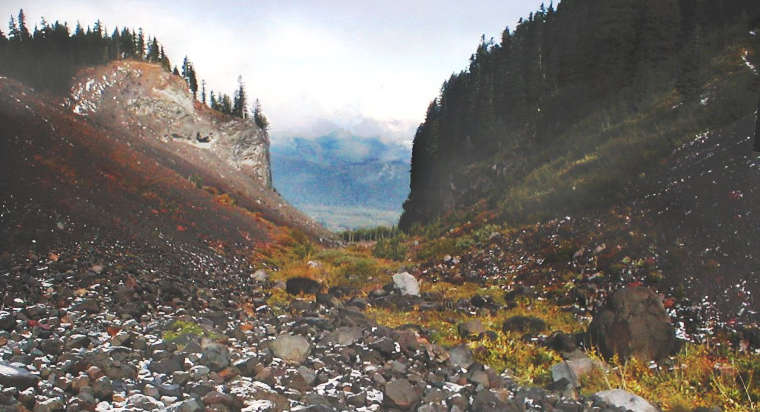 A mountain valley once sculpted by a glacier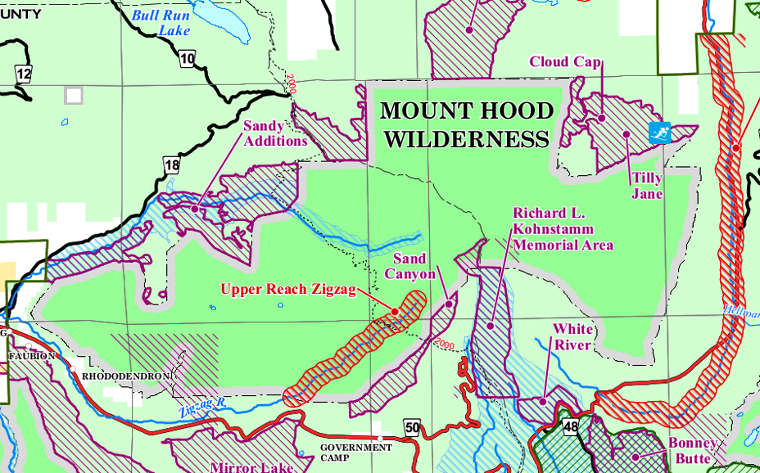 Mount Hood Wilderness
Mount Hood National Forest -

US Forest Service