Deschutes National Forest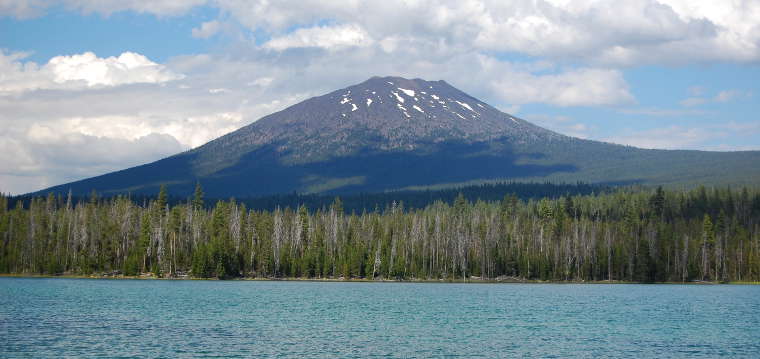 Mount Bachelor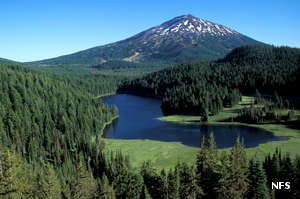 Todd Lake
Deschutes National Forest is a 1,596,500-acre property extending north-south along the eastern side of the Cascade Range in central Oregon. Newberry National Volcanic Monument is within the bounds of the forest, as are five designated National Wilderness Areas (although each of the wilderness areas straddles the boundary with another National Forest and administration is shared).
The Forest Service has estimated that about 348,100 acres of the forest is old growth forest. There are also six National Wild & Scenic Rivers on the forest, along with the Oregon Cascade Recreation Area and the Metolius Conservation Area.
Deschutes National Forest is mostly treed with Ponderosa and lodgepole pines, western red cedars, Douglas and silver firs, and western and mountain hemlock. There is an extensive system of trails in the forest and more than 50 developed campgrounds. The Pacific Crest National Scenic Trail passes in and out of the forest as it snakes its way along the Cascade Crest. There are also three National Scenic Byways that travel in the forest: Outback Scenic Byway, Cascade Lakes Scenic Byway and the McKenzie Pass-Santiam Pass Scenic Byway.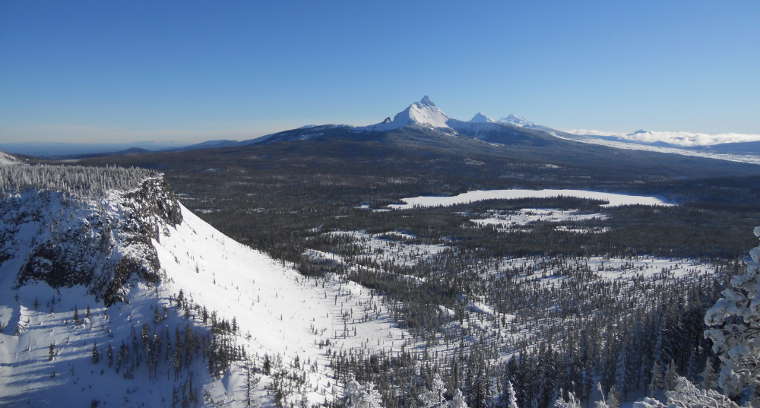 Mount Washington with North and Middle Sister in the distance
Deschutes National Forest
US Forest Service