Diamond Peak Wilderness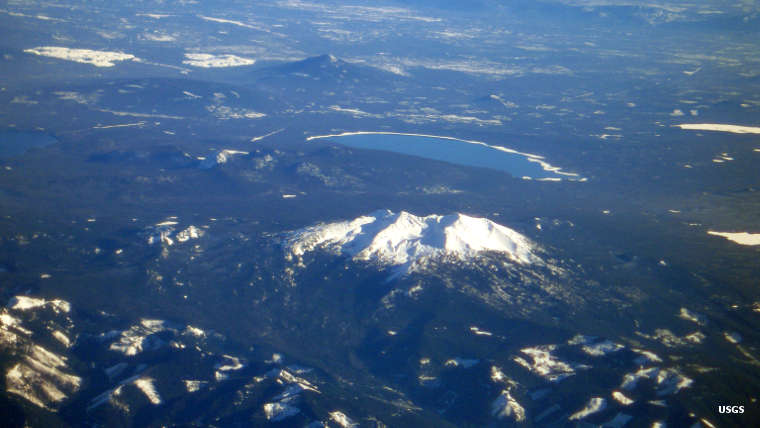 An aerial view of Diamond Peak Wilderness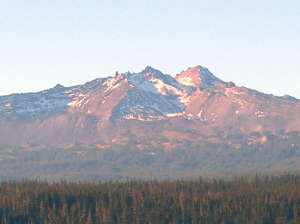 Diamond Peak
Diamond Peak Wilderness is a 52,611-acre property that straddles the upper ridge of the Cascade Range in Oregon. The wilderness is split between Deschutes and Willamette National Forests.
Diamond Peak was formed during the volcanic activity that pushed up most of the Cascades. The peak was sculpted by glaciers during the ice ages and what we see is what has remained from that. The peak itself is a shield volcano that began its existence maybe 100,000 years ago but hasn't been active since the last ice age. Most of the geologic features we see today have been sculpted by water and ice.
The wilderness area is mostly treed in mixed stands of lodgepole and western white pine, mountain hemlock and noble, silver and other true firs. There tend to be snowfields near the summit year round and dozens of small (1-28 acres in size) lakes in the forest surrounding the peak. 14 miles of the Pacific Crest National Scenic Trail are in Diamond Peak Wilderness. There's another 38 miles of trails on the western side of the peak alone.
Wilderness permits are free and self-issued at the trailheads but are required for all day and overnight users of the wilderness area from Memorial Day Weekend to Halloween. Some trailheads require a valid recreation pass.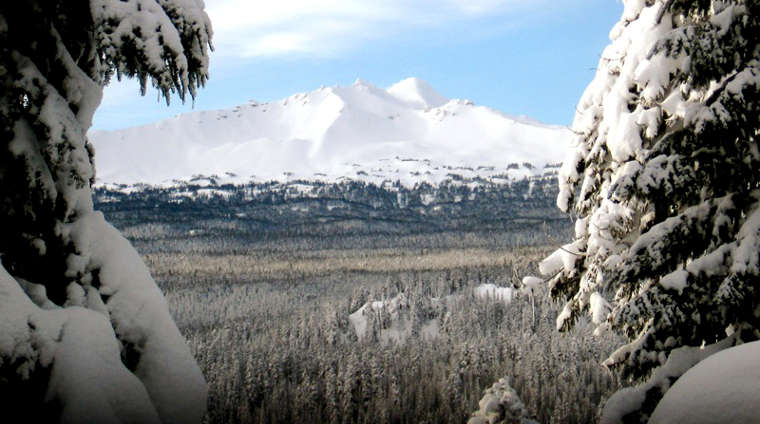 Diamond Peak from the PCT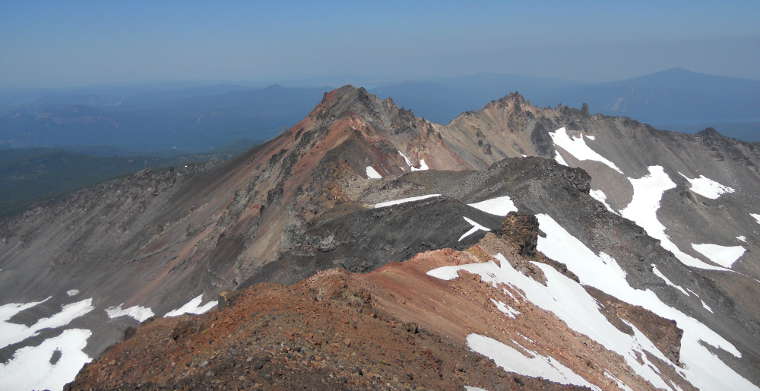 The view north from the summit of Diamond Peak
Diamond Peak Wilderness
US Forest Service