Valley of Fires Recreation Area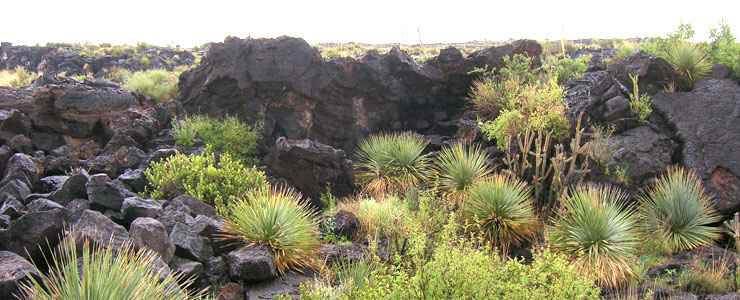 Valley of Fires Recreation Area
About 5,000 years ago, Little Black Peak erupted and flowed lava 44 miles into the Tularosa Basin. Today's remaining Valley of Fires lava field is 4 to 6 miles wide and covers 125 square miles up to 160' thick. This is one of the youngest lava flows in the continental US.
From a distance, this area just looks like bare black rock but up close, you can find all kinds of typical Chihuahuan desert vegetation growing among the boulders. There's also mule deer, cottontail rabbits, barberry sheep and many species of birds and reptiles.
The Valley of Fires Recreation Area has 19 campsites with tables, grills, shelters and drinking water at each site. 14 of the sites have electrical hookups for RVs. 2 of the sites are handicapped accessible. Vault toilets are available throughout the park but the full facility bathroom at the campground has showers and is fully accessible.
The Malpais Nature Trail (pictured in the map below) is paved and fully accessible with interpretive displays along its length. The Nature Trail starts at the group shelter, across the parking lot from the Valley of Fires Recreation Area Visitor Center. Valley of Fires was previously a New Mexico State Park but was turned over to the BLM some years ago.
The access road is located 4 miles west of Carrizozo on US 380.
Special Rules:
> No OHV riding.
> No hunting allowed.
> Quiet hours are from 10 PM to 7 AM.
Maps: BLM - Carrizozo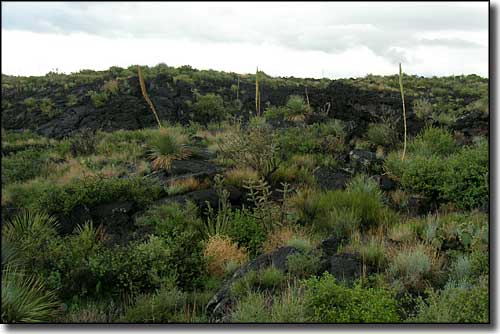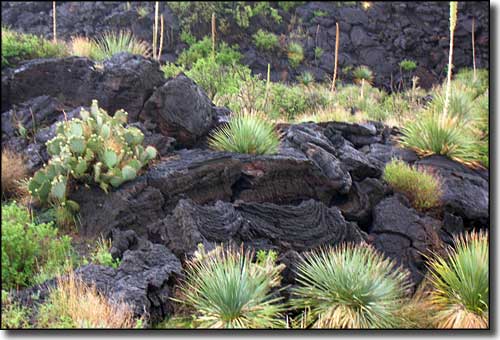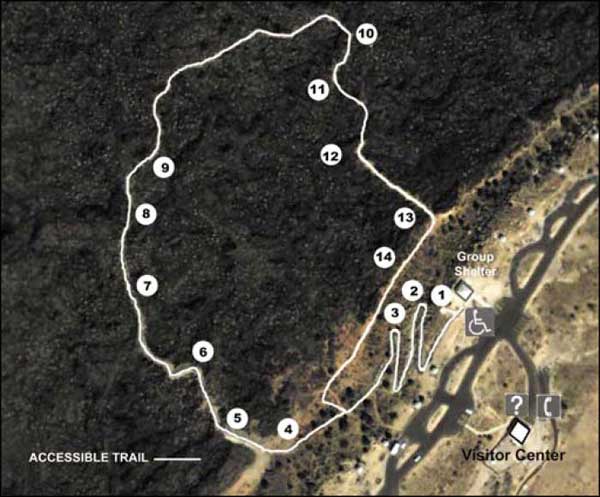 Map of the Valley of Fires Recreation Area
Valley of Fires Recreation Area
Bureau of Land Management

- Roswell Field Office
Photos courtesy of TheArmchairExplorer,
CCA-by-SA 3.0 License
Aerial map of the Valley of Fires Recreation Area courtesy of the Bureau of Land Management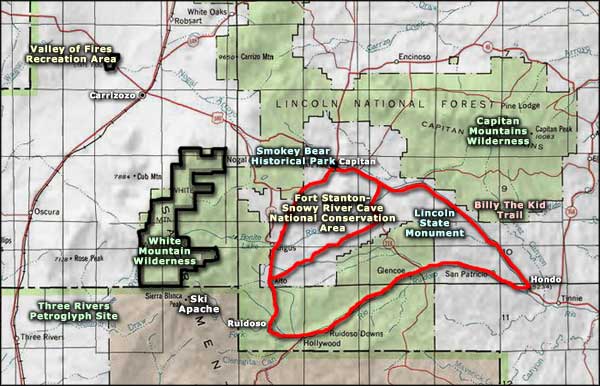 Related Pages
Map courtesy of National Geographic Topo!