Smokey Bear State Historic Site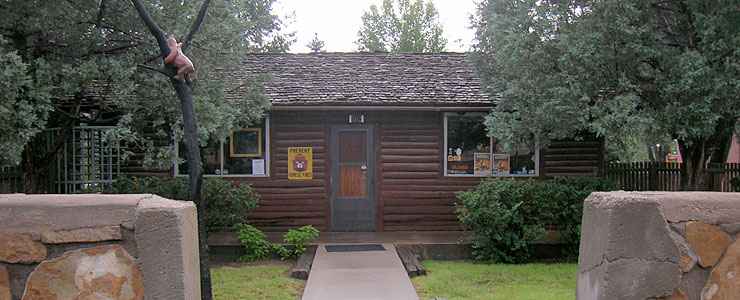 Smokey Bear State Historic Site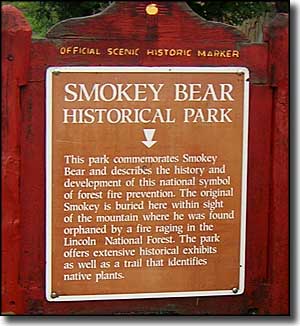 Back in 1950, a 17,000-acre forest fire was raging in the Capitan Mountains, part of nearby Lincoln National Forest. Fire fighters discovered a small black bear cub in a tree there, trying to escape the flames but he had badly singed his feet in his effort. They rescued him, brought him back to town and doctored up his feet. As soon as the cub was healthy enough, he was shipped to the National Zoo in Washington, DC where he lived for the next 26 years. Somewhere in that process that little bear cub with burned feet became Smokey Bear, an international icon for the global fight against forest fires. Smokey died in 1976 and was brought back to Capitan for burial. His burial place is now the Smokey Bear State Historic Site, administered by the New Mexico State Forestry Division.
The visitor center at Smokey Bear State Historic Site offers exhibits about forest fires, forest health, fire ecology, wildland/urban interface issues and a theater that is usually continually running a video about today's forest and fire issues. You can also learn about the Cooperative Forest Fire Prevention Program. In the yard is an exhibit featuring six of the vegetation life zones of New Mexico, a playground, picnic area and the original train depot of the Village of Capitan. There is also an outdoor amphitheater used by visiting school groups and, of course, the final resting place of Smokey Bear.
Smokey Bear State Historic Site is located in Capitan on US Highway 30 (also known locally as Smokey Bear Boulevard). The park is open every day of the year except Thanksgiving, Christmas and New Years Day, from 9 am to 5 pm.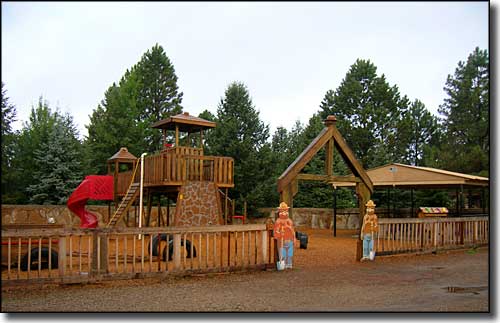 The playground at Smokey Bear State Historic Site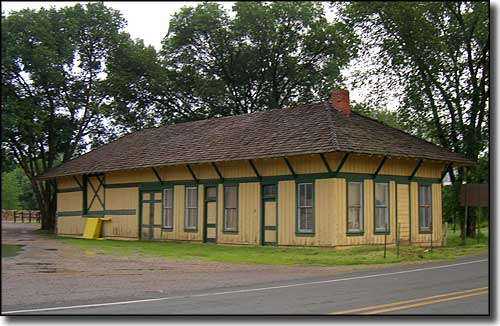 The old Capitan Train Depot, now part of Smokey Bear State Historic Site
Smokey Bear State Historic Site
118 West Smokey Bear Boulevard

,

Capitan

,

NM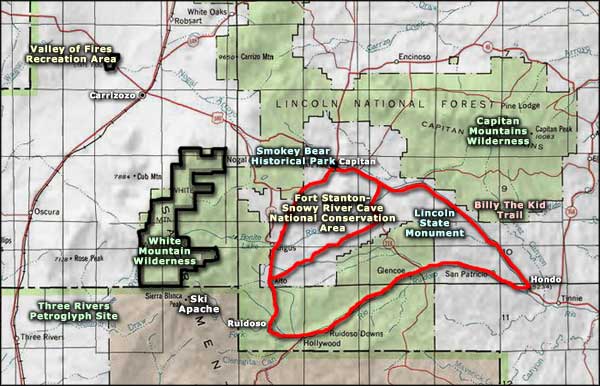 Related Pages
Map courtesy of National Geographic Topo!