Navajo Lake State Park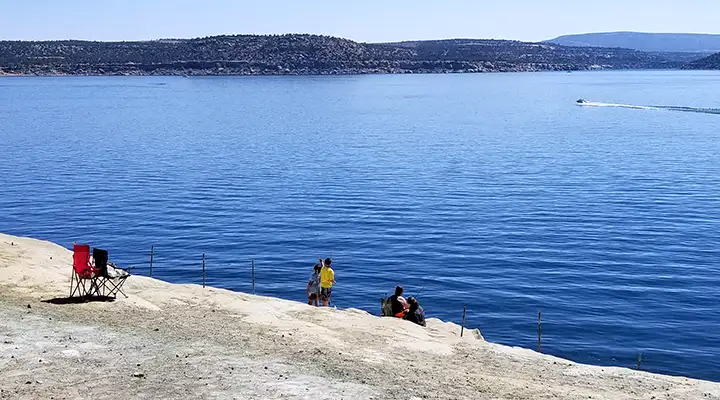 Fishing from the foot of the dam at Navajo Lake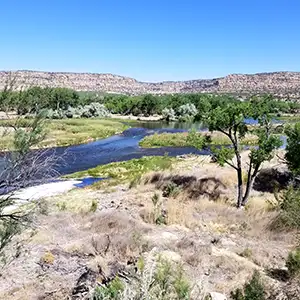 The San Juan River below
Navajo Dam
With more than 15,000 acres of surface, Navajo Lake is the second largest lake in New Mexico. The state park includes some 21,000 acres around the lake. There are several campgrounds and a full-service marina. The visitor center is at Pine River, where most of the campgrounds, picnic areas, interpretive exhibits and the marina are. Fisherman find both cold and warm-water fish in these waters. The section of the San Juan River below the dam is world-renowned for the quality of the trout fishery.
Navajo Lake State Park offers a visitor center, group picnic shelters and 246 developed campsites, most with electric hookups. The camping areas also offer restrooms and showers. The park has a centrally located RV dump station. For activities, Navajo Lake State Park offers picnicking, fishing, hunting (in season), sailing, water skiing, wildlife watching, scuba diving and a plethora of winter sports.
The entry gate at Navajo Lake State Park is open 24 hours a day, every day. There are several ways to get to Navajo Lake State Park but most folks use either New Mexico Highway 511 or New Mexico Highway 539 off of US Highway 64 east of Bloomfield.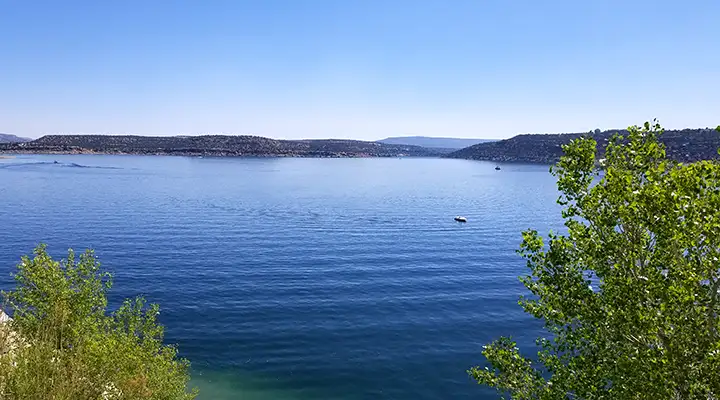 Navajo Lake from the top of the dam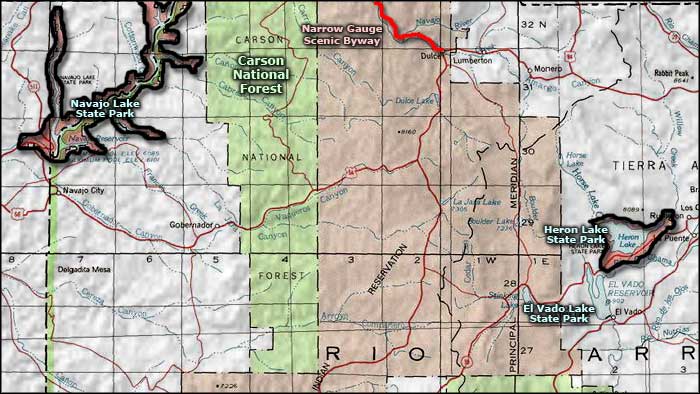 Related Pages
Map courtesy of National Geographic Topo!