Narrow Gauge Scenic Byway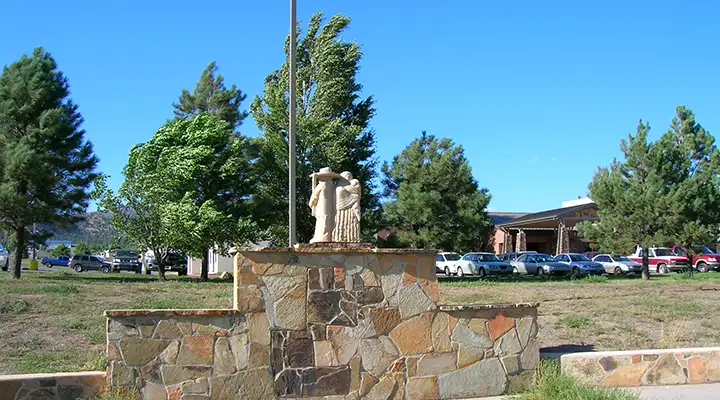 Historic marker in the heart of Dulce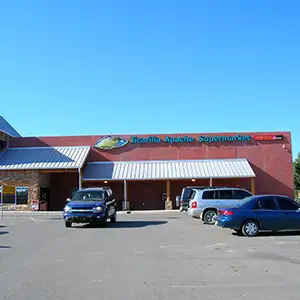 The Narrow Gauge Scenic Byway is a 9.9-mile route along the abandoned railroad grade of the Denver & Rio Grande Western. This is an unimproved dirt-and-gravel road that essentially connects the sovereign nations of the Southern Utes in Colorado and the Jicarilla Apaches in New Mexico. This may be signed as Jicarilla Road 9 but it's not a road to be traveled in wet weather or when there's snow on the ground.
The southern terminus of the route is on Narrow Gauge Avenue in Dulce. The first four miles or so out of Dulce, the road parallels Amargo Creek to its confluence with the Navajo River. At that river junction was the former railroad stop known as Navajo. All remnants of the station stop are gone now but there is a plaque on the bridge in commemoration of the former station. Beyond that bridge, the route follows the northern bank of the Navajo River northwest to the border with Colorado and the Southern Ute Reservation where the official scenic byway ends.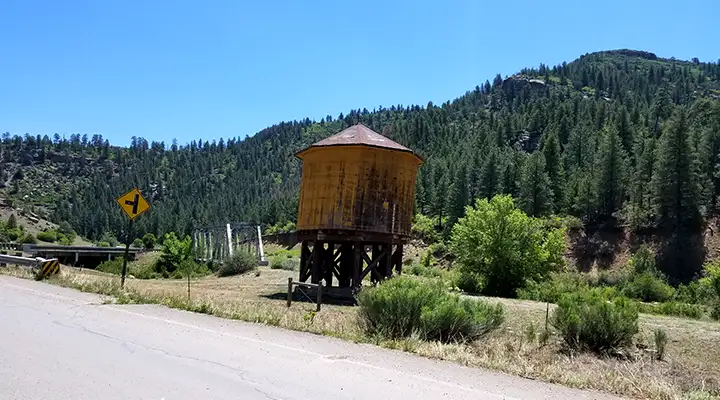 Abandoned water tower and bridge at Navajo Junction
The Denver & Rio Grande Western built its narrow gauge line through here to Durango and the San Juan Mountains in the 1880s but the railroad went bankrupt in the 1960s. Most of the track between Chama and Durango has been removed but the section between Chama and Antonito, Colorado is still being used by the Cumbres & Toltec Scenic Railroad, a joint scenic/tourist railroad venture of the Colorado and New Mexico State governments. So if you want to experience the old narrow gauge steam train way of traveling, go there. Here you can drive the railroad route without the train.
This is exquisite mountainous countryside filled with lots of wild game, especially turkey, deer and elk. However, this is tribal land and you'll have to jump through a few hoops if you want to hunt on it. When I drove it I found a place where the road forks and signage was non-existent as to which way to go. On tribal land I tend to be overly careful of where I go and what I do...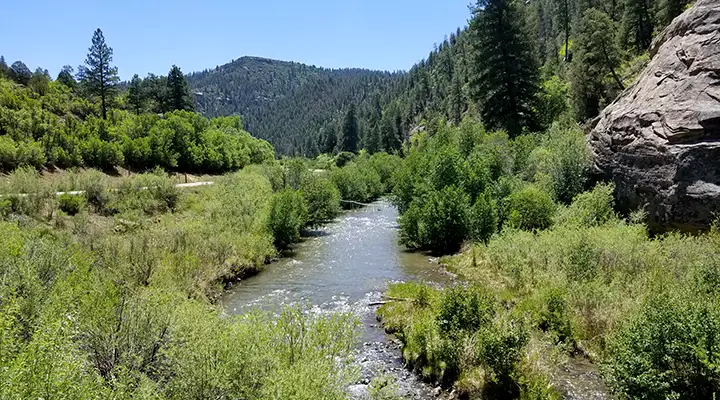 The Navajo River along the road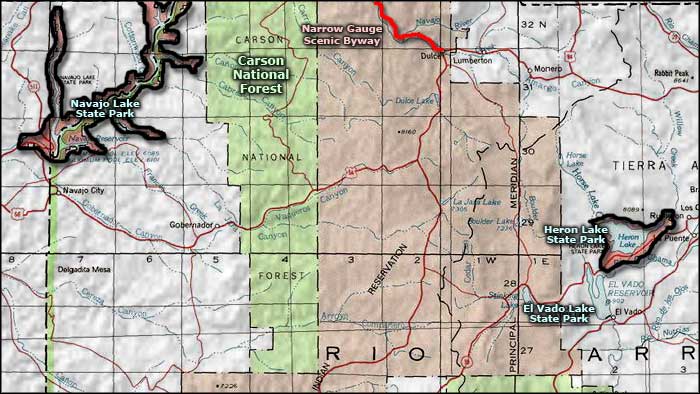 Related Pages
Map courtesy of National Geographic Topo!