Lake Valley Backcountry Byway

Sign marking the Lake Valley Backcountry Byway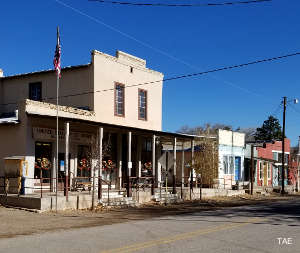 The Lake Valley Backcountry Byway is a meandering 48-mile drive on paved roads through 1880's New Mexico history. The byway runs between the Caballo and Mimbres Mountains, northeast of the Cooke's Range in southwestern New Mexico. Along the way through the spectacular scenic views you'll pass the remains of Lake Valley, an 1880's boom-and-bust mining town. Along the north end of the Byway is the old town of Hillsboro, at the south end is the town of Nutt with its famous "Middle of Nowhere Bar." Along the length of the byway, there are no facilities, no restrooms, no drinking water.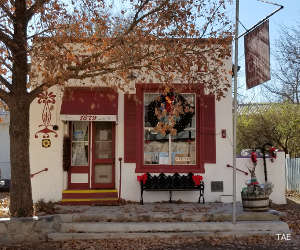 To travel the Lake Valley Backcountry Byway: Take exit 63 near the north end of Caballo Lake and follow NM 152 (the byway itself) to Hillsboro. In Hillsboro turn left and go south on NM 27. Or, go to the town of Nutt on NM 26 and turn north on NM 27.
Maps: BLM - Hatch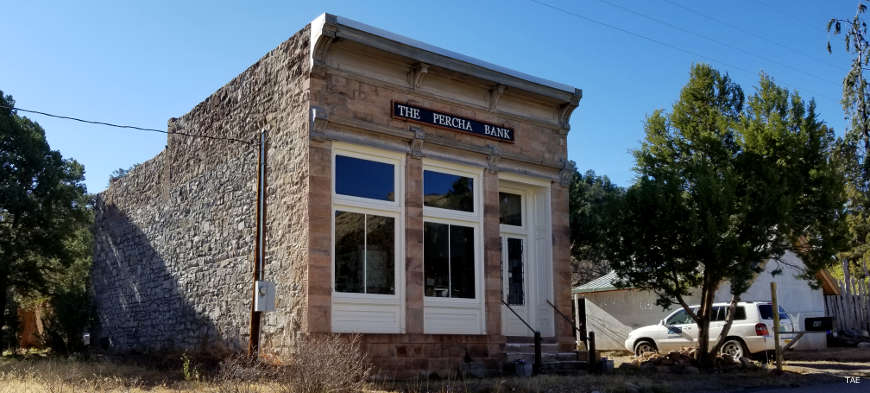 The old Percha Bank in Hillsboro

Typical view along the Lake Valley Backcountry Byway
Lake Valley Backcountry Byway
Bureau of Land Management

- Las Cruces District Office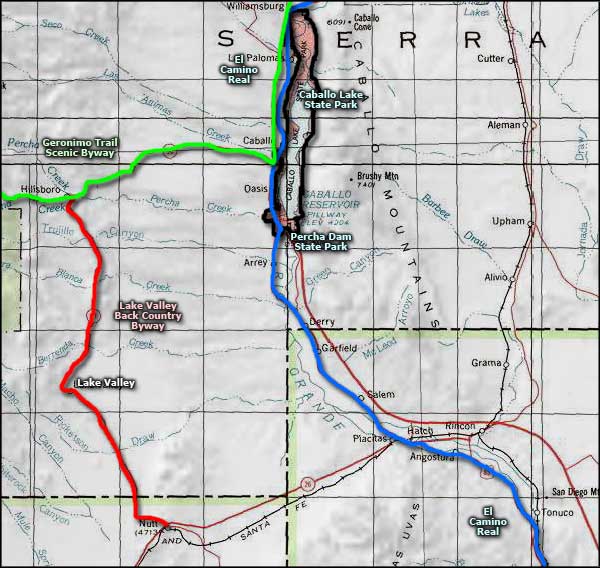 Related Pages
Map courtesy of National Geographic Topo!