Empedrado Wilderness Study Area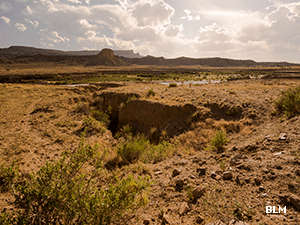 The Empedrado Wilderness Study Area is a 9,007-acre property between the Ignacio Chavez and the La Leña Wilderness Study Areas. The landscape is a mix of highly eroded mesas, deep arroyos and canyons, and shale and sandstone outcrops. The vegetation is a mix of native grasses, wildflowers and cacti. The number of great horned owls, golden eagles, prairie falcons, ravens and red-tailed hawks testify to the size and health of the small mammal population... and to the number of suitable nesting places they find among the sandstone cliffs. The only marked and maintained trail in the WSA is the Continental Divide National Scenic Trail.
To get there: At the junction of NM Highway 550 and NM 279, turn and go west on NM 279 for about 13 miles to where the road splits. NM 279 continues south to the village of Guadalupe while BLM 1103 goes west. Travel on BLM 1103 for about 1 mile to county road 25. Turn Right on CR 25 and go 1.25 miles to where the Continental Divide Trail enters the road. There is no trailhead but the trail is well marked by rock cairns and with signs with the CDT emblem.
Once you get past San Luis you're on dirt and gravel roads. If it's been dry for a while, 2WD with some clearance will probably do what you need done. But if it's wet, even 4WD will have trouble.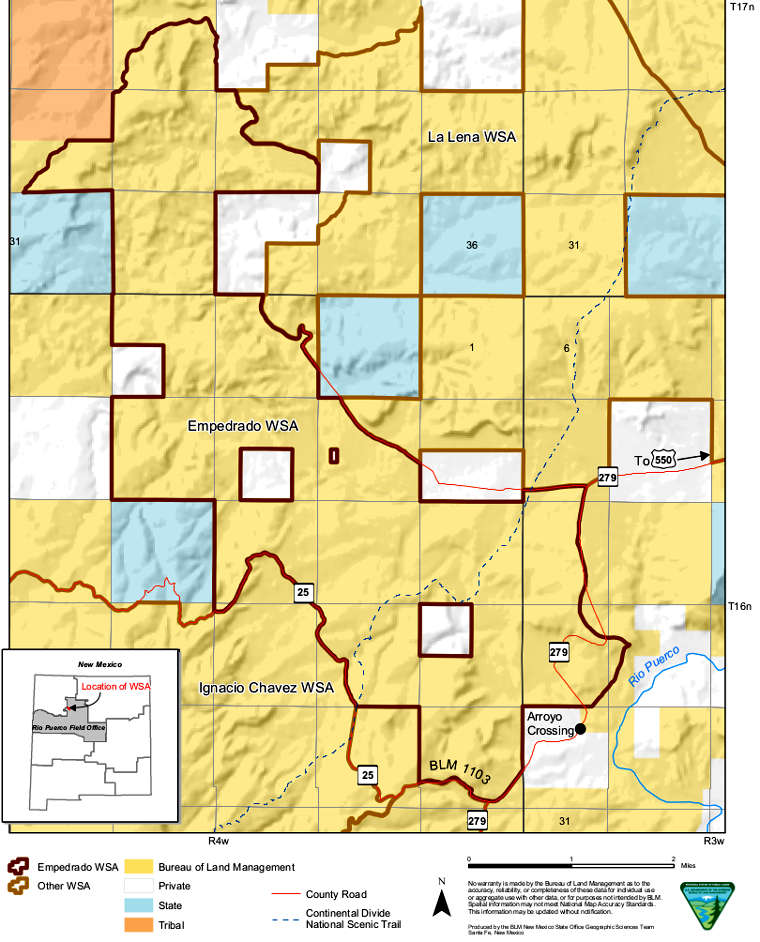 Empedrado Wilderness Study Area map
Empedrado Wilderness Study Area
Photos and map are courtesy of the Bureau of Land Management