Continental Divide National Scenic Trail - New Mexico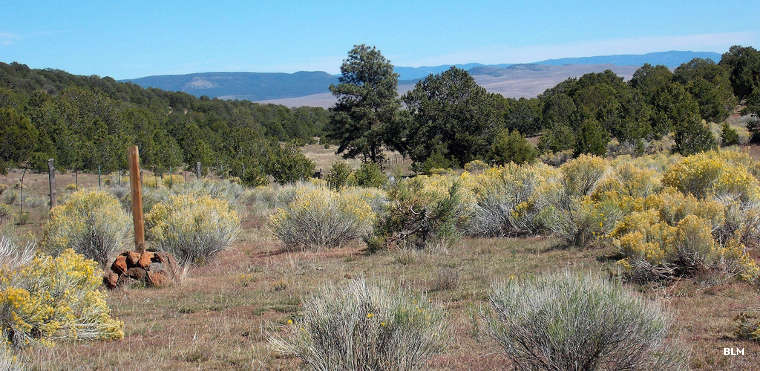 A view in the New Mexico section of the Continental Divide National Scenic Trail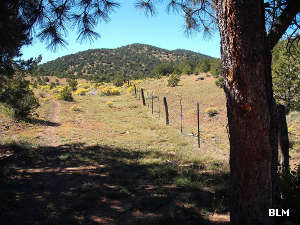 The Continental Divide National Scenic Trail extends for about 3,100 miles between Mexico and Canada. The new mexico section of the trail is about 650 miles long. The trail was established in 1978 under the authority of the National Trails Systems Act but facilities along the route are few and far between and in various stages of development. It is highly recommended that folks who wish to make the journey be twice as prepared as they think they might need to be.
The CDNST is made possible by agreements among the BLM, National Park Service, New Mexico State Parks, National Forest Service, New Mexico State Land Office, the Pueblo of Acoma and many private property owners.
In many areas, the trail crosses through land of mixed ownership. Where possible, it sticks to public lands in order to afford camping possibilities. Boundaries along the route are well-marked so you'll always know if you are on public or private land. On private land you have only the right to pass across. Not to camp, not to cook, not to stop and picnic, not to partake of any water you find. Close all gates unless they are officially posted to be open. When camping on public land be sure that you are at least 300 feet away from any water source.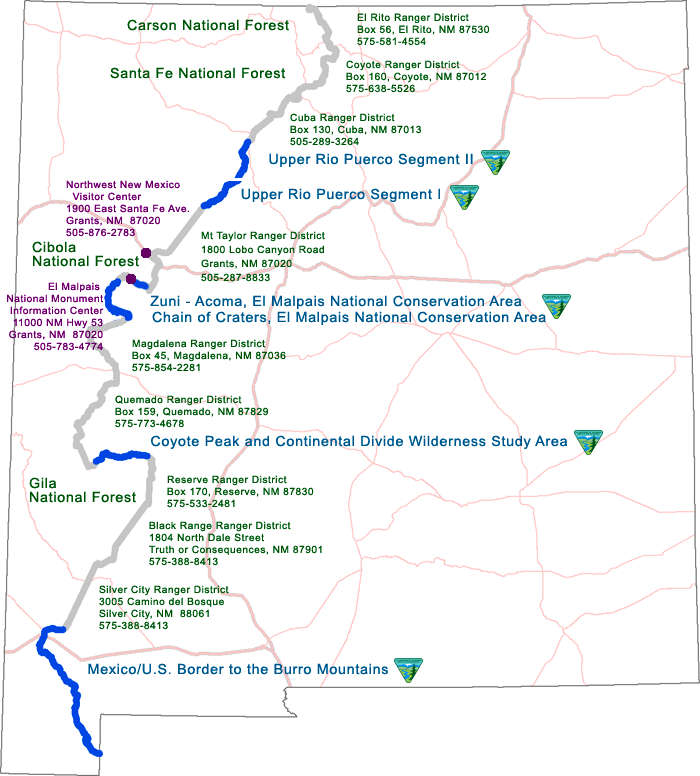 Continental Divide National Scenic Trail route map in New Mexico
Photos and map courtesy of the Bureau of Land Management