Dry Cimarron Scenic Byway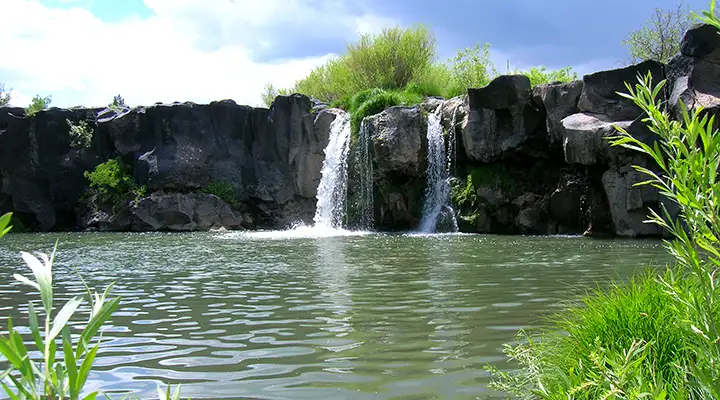 Folsom Falls, along the Dry Cimarron Scenic Byway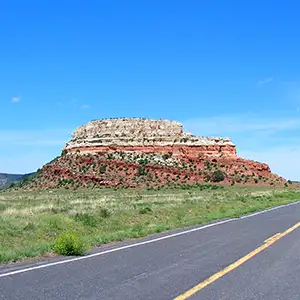 The Dry Cimarron Scenic Byway is a scenic back road in northeastern New Mexico that traverses high mesas and wide canyons, along the way showcasing a lot of what makes New Mexico the Land of Enchantment. In driving this scenic byway myself, I was surprised at the diversity of landscapes that I passed through (and I've only driven about 2/3 of the New Mexico section of the Dry Cimarron).
There's old volcanoes, huge mesas, multi-colored layers of rock (kind of like the Painted Desert in Arizona), large cattle ranches, big vistas, dinosaur bone quarries and hardly any people. I loved it, but when you head out here, make sure you've got gas, water, snacks, a good camera and lots of time to explore: this is BIG country and you never know what you'll find around the next bend in the road.
A large part of the route of the Dry Cimarron Scenic Byway is paved and makes for some excellent mountain biking (especially that part between Raton and Capulin Volcano over Johnson Mesa). I'm not saying the dirt/gravel parts of the road wouldn't also be great on bike but in some areas, the route can be kinda sandy and you'll have to keep an eye on the weather: even high clearance 4x4's may have trouble in wet conditions in some areas. Between Toll Gate Canyon and the Oklahoma border is a significant stretch of dirt/gravel that also doesn't see much in the way of snow plowing at that time of year. For that matter, the top of Johnson Mesa can also be snow-plow challenged in season...
Between 1821 and 1860, the Cimarron Cutoff of the Santa Fe Trail ran through some parts of this area. William Becknell returned to Missouri along the Dry Cimarron in 1821 after his ground-breaking trip to Santa Fe. However, by 1860, attacks on trail travelers by the Comanches had escalated to the point where the Cimarron Cutoff was almost completely abandoned in favor of the longer but safer Mountain Route. Certain sections of the route were used by supply caravans headed to Fort Union but that ended when the railroad reached the Fort Union area.
I drove this route on a beautiful Monday at the end of May. Other than the cowboys herding cattle down the road on top of Johnson Mesa, I didn't see a single soul between Raton and Kenton, Oklahoma.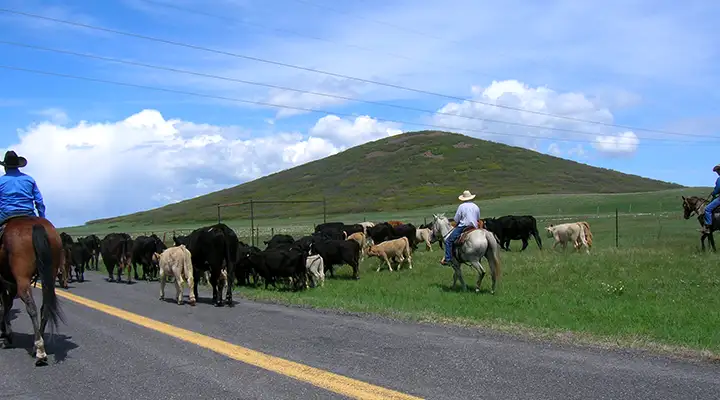 A cattle drive on top of Johnson Mesa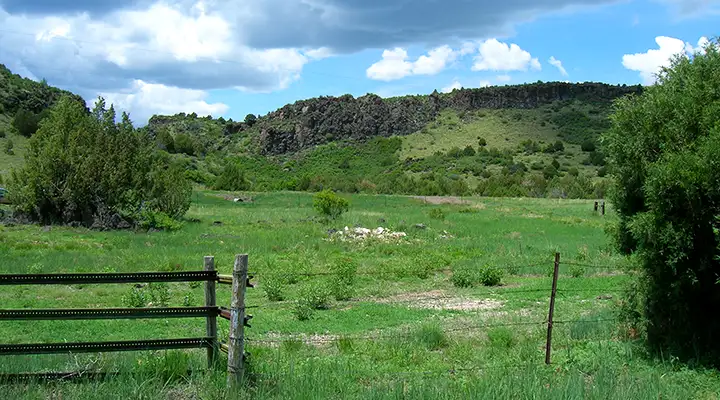 Lava country near Folsom Falls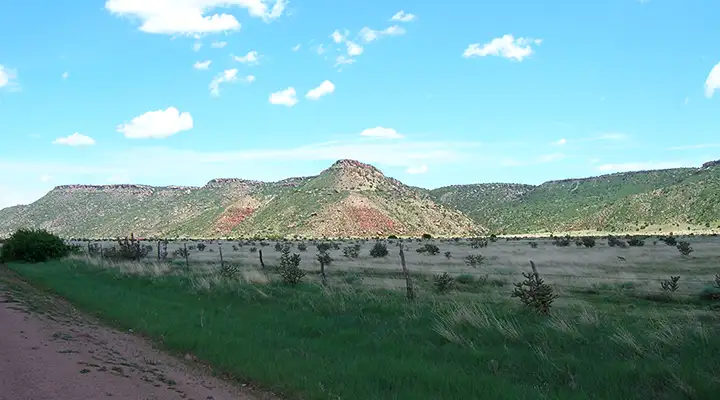 Coming up on Wedding Cake Butte Ranch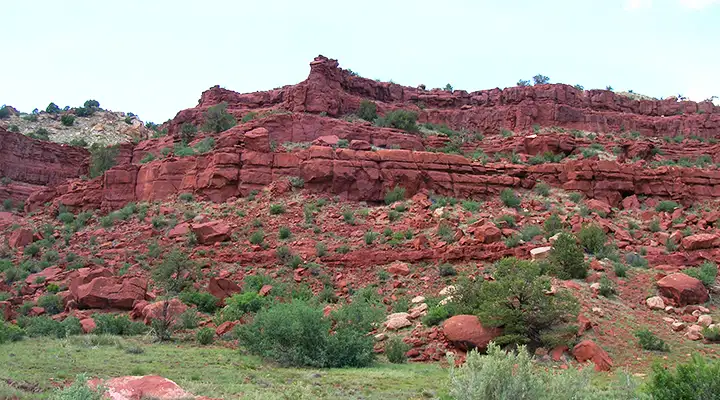 Sandstone layers near Spool Road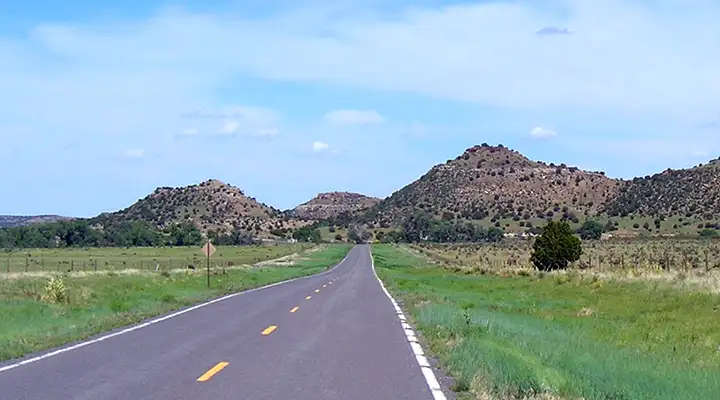 The Rabbit Ears flank the road near the Oklahoma state line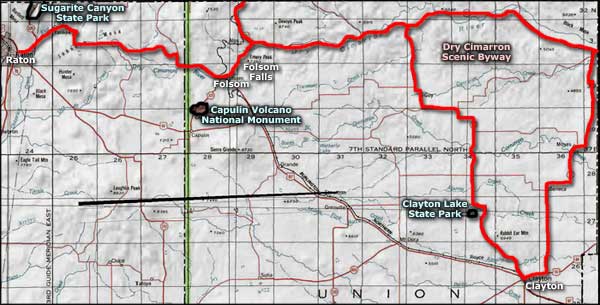 Related Pages
Map courtesy of National Geographic Topo!