Chamisa Wilderness Study Area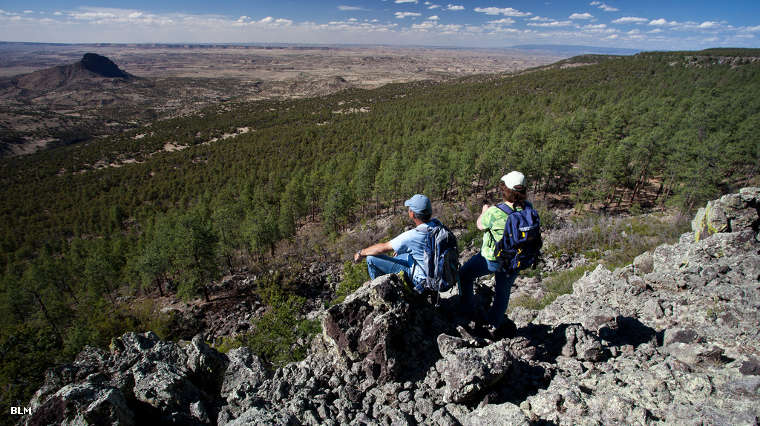 Chamisa Wilderness Study Area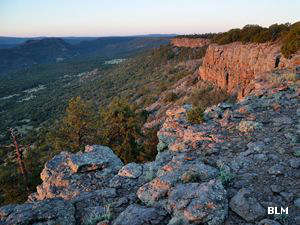 The Chamisa Wilderness Study Area is a 16,602-acre property on the northeastern side of Mount Taylor. The southern portion of the old Ignacio Chavez Land Grant, Chamisa Wilderness Study Area is separated from the Ignacio Chavez Wilderness Study Area to the northwest and the Empedrado Wilderness Study Area to the north by a road corridor.
The northern part of Chamisa WSA is dry and littered with junipers and piñon pines. The southern part is above a sharp escarpment and treed in Ponderosa pines. The area sees a lot of elk, mule deer, wild turkey and coyotes. There are no marked or maintained trails in the WSA.
To get there: About 18 miles north of San Ysidro on NM Highway 550 turn southwest on County Road 279. The road is paved until it reaches San Luis, then at 8.5 miles from the highway it turns to dirt. Keep going until you reach 22.5 miles from the highway, then turn southwest on BLM Road 1103. That road will begin the climb up onto the mesa but there's a gate just below the top of the mesa. The gate is locked when the road is wet (so park there) but even when it's dry, you can only park inside the gate on top of the mesa and then hike southeast into the WSA. The road is generally passable except when it's wet.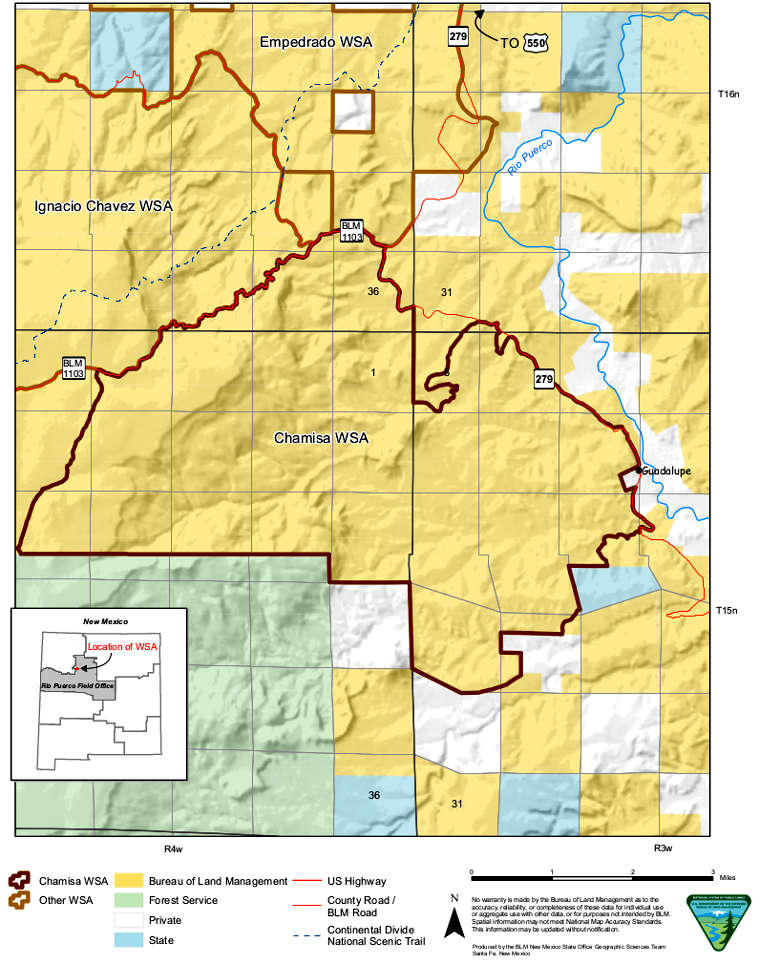 Chamisa Wilderness Study Area map
Chamisa Wilderness Study Area
Bureau of Land Management
Photos and map courtesy of the Bureau of Land Management