Mount Charleston Scenic Byway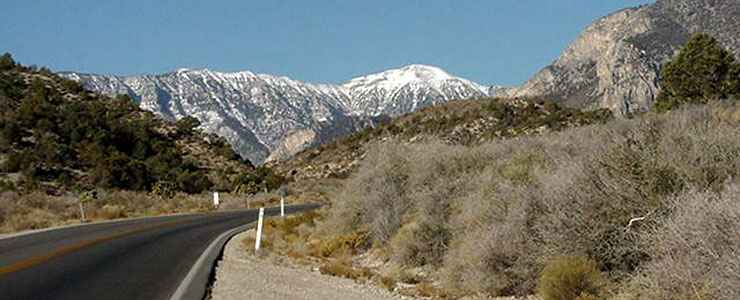 Mt. Charleston from along Kyle Canyon Road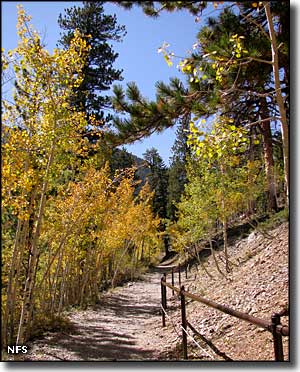 SR 156 (Lee Canyon Road), SR 158 (Deer Creek Road) and part of SR 157 (Kyle Canyon Road) form a loop that connects US 95 with Mt. Charleston (11,918'). This is an area of rugged mountains and great scenery. There are several National Forest Service campgrounds and trail heads in the area, plus access to the Las Vegas Ski & Snowboard Resort. There's a grove of bristlecone pines up there that ranks among the world's oldest living beings. Mt. Charleston Scenic Byway is open year-round except for occasional weather closures in the winter.
The views are great and there are quite few hiking trails in the Mount Charleston Wilderness and the surrounding Humboldt-Toiyabe National Forest.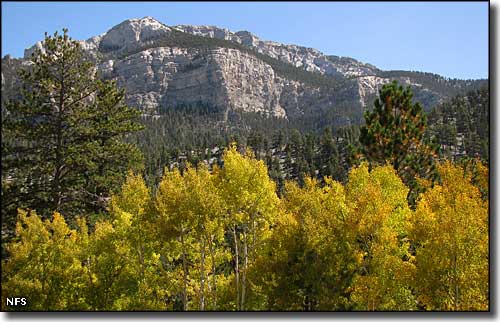 In the Lee Canyon area
Photos are courtesy of the US Forest Service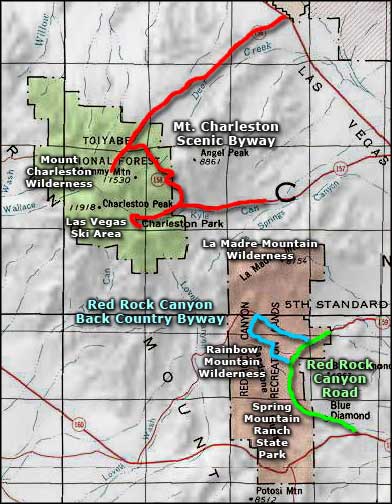 Related Pages
Map courtesy of National Geographic Topo!