Payette National Forest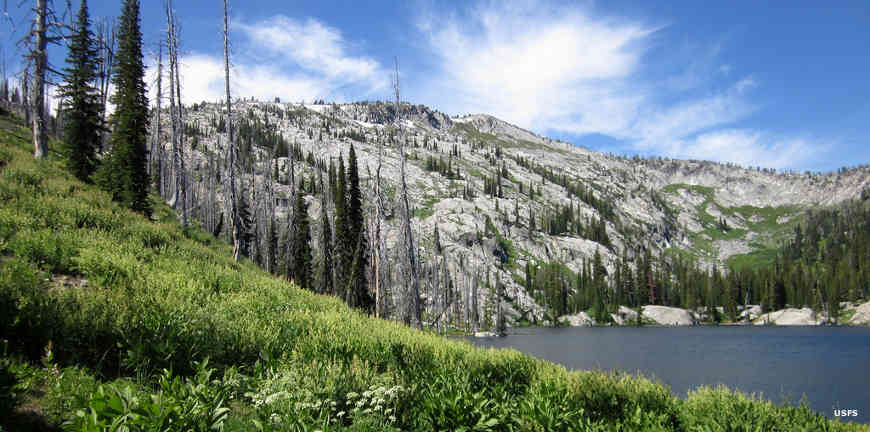 One of the Twin Lakes in Payette National Forest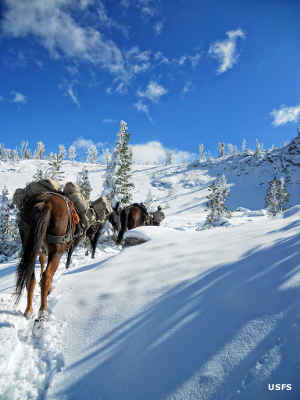 Payette National Forest is a 2.3 million acre property in west and central Idaho. Nez Perce National Forest is to the north, Bitterroot National Forest to the northeast, Salmon-Challis National Forest to the east, Boise National Forest to the south and Hells Canyon National Recreation Area and Wallowa-Whitman National Forest to the west and northwest.
Payette National Forest contributes about 1/3 of the property contained in the Frank Church-River of No Return Wilderness, the second largest wilderness area in the 48 states, but management of the wilderness is left to the staff of Salmon-Challis National Forest.
The topography of the forest ranges from deep, sharp river canyons to rugged mountain peaks with high alpine meadows, ponds and glacial cirques. All water in the area drains to either the Salmon River or the Snake River. Both rivers have cut canyons in the landscape that are deeper than the Grand Canyon but unlike the sheer cliffs of the Grand Canyon, these canyons are sloped more sharp and steep.
The vegetation includes massive numbers of wildflowers, large stands of aspen and 8 species of conifers. There are also more than 300 species of animals and birds and a significant number of fish species that are on the Endangered Animal list.
There are developed ski slopes and trails at Brundage Mountain Resort and Little Ski Hill. Further north, near Cascade, Tamarack Resort offers access to alpine and Nordic ski trails in the forest.
Around McCall there are more than 500 miles of groomed snowmobile trails and more than 19,000 acres of backcountry skiing. The Forest Service has also marked another 245 miles of snowmobile trails that are available for grooming.
When it comes to OHV riders in Idaho: Beware! The Idaho state legislature has enacted legislation that allows individuals to operate OHVs on Forest Service roads whether or not they have a driver's license. The Forest Service warns that it could be life-threatening should you come across other OHV riders on a trail...
Forest management is broken into 5 districts with Ranger offices in Weiser, New Meadows, Krassel, Council and McCall.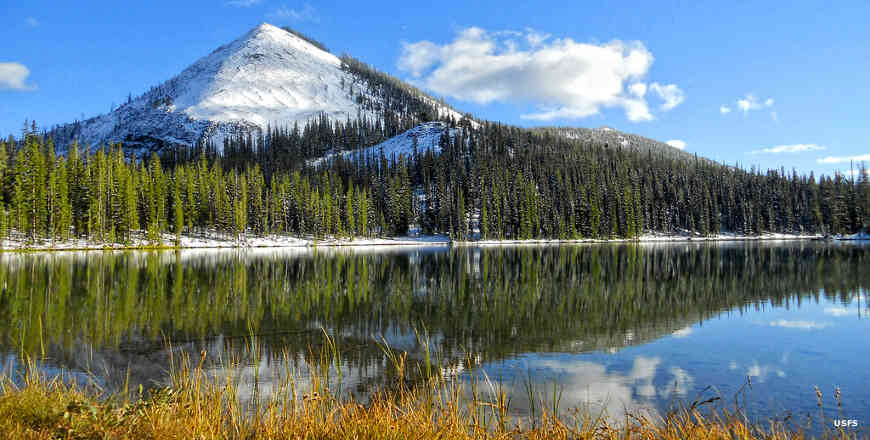 Bear Lake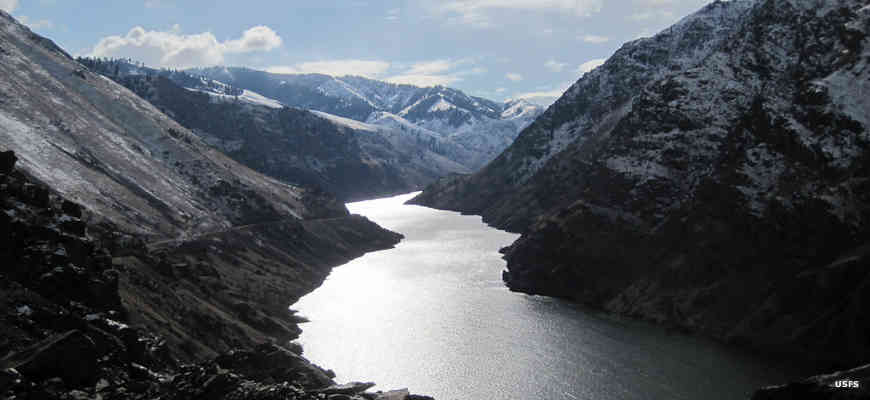 Hells Canyon in winter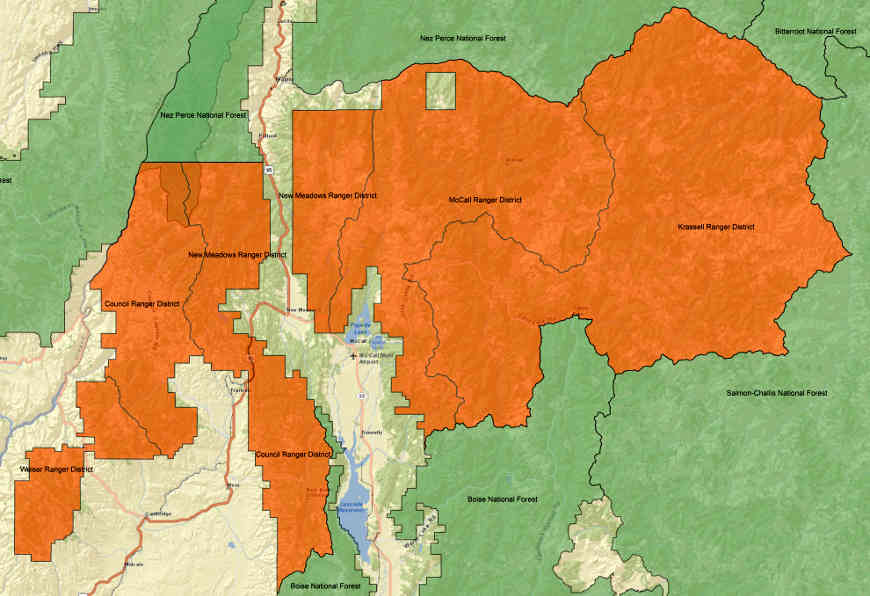 Photos courtesy of the US Forest Service
Map courtesy of Wikipedia userid Fredlyfish4,
CCA-by-SA 3.0 License