Salmon-Challis National Forest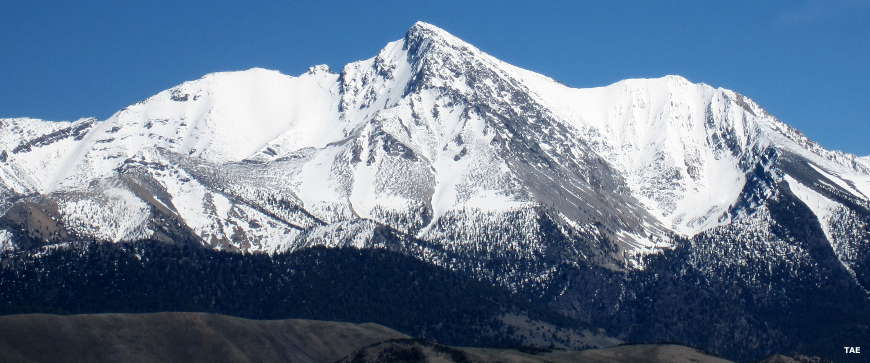 Borah Peak 12,662', highest point in Idaho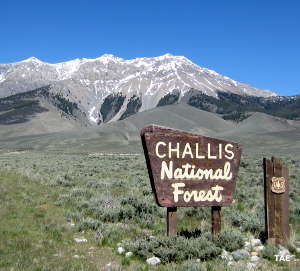 Salmon-Challis National Forest covers more than 4.3 million acres in the mountainous area of east-central Idaho. Included in the National Forest is some 1.3 million acres of the Frank Church-River of No Return Wilderness, the second largest wilderness area in the 48 contiguous states.
Salmon-Challis National Forest is also home to the Wild and Scenic Salmon River and the Wild and Scenic Middle Fork of the Salmon River. The whole area is a world-class vacation destination for fishermen, hunters, whitewater rafters, hikers, mountain climbers... Even Lewis & Clark and the Corps of Discovery found their way through here, crossing the Continental Divide at Lemhi Pass and then trying to work their way down the Lemhi to the Salmon on their way to the Pacific Coast back in the fall of 1805. The Salmon proved to be too much for them and they ended up crossing the Continental Divide back into Montana, probably over what is now Lost Trail Pass. They went further north in Montana's Bitterroot Valley before trying to cross the Idaho mountain barrier again.
Salmon-Challis National Forest also includes Borah Peak (Idaho's highest point) in the Lost River Range. Other mountain ranges in the forest include the Lemhi Range, the Salmon River Range, the Hawley Mountains, the Donkey Hills, the White Cloud Peaks and the western slopes of the Bitterroot Range (the eastern boundary of the forest is along the Continental Divide, which runs along the crest of the Bitterroot's).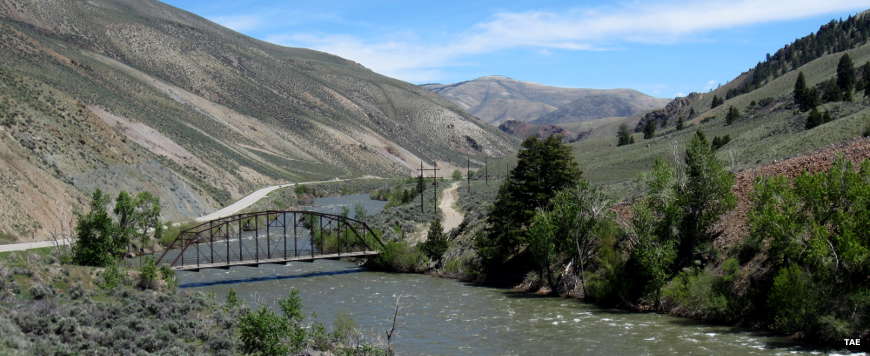 The Salmon River
There are 6 Ranger Districts on the Salmon-Challis National Forest: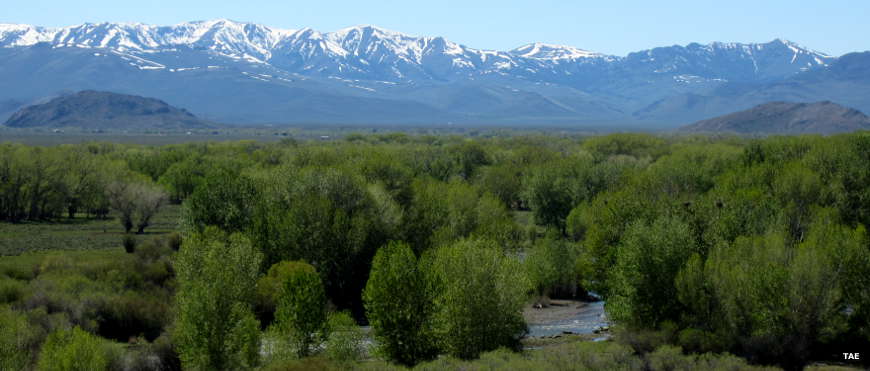 In the Big Lost River area
Salmon-Challis National Forest
US Forest Service