Jim McClure-Jerry Peak Wilderness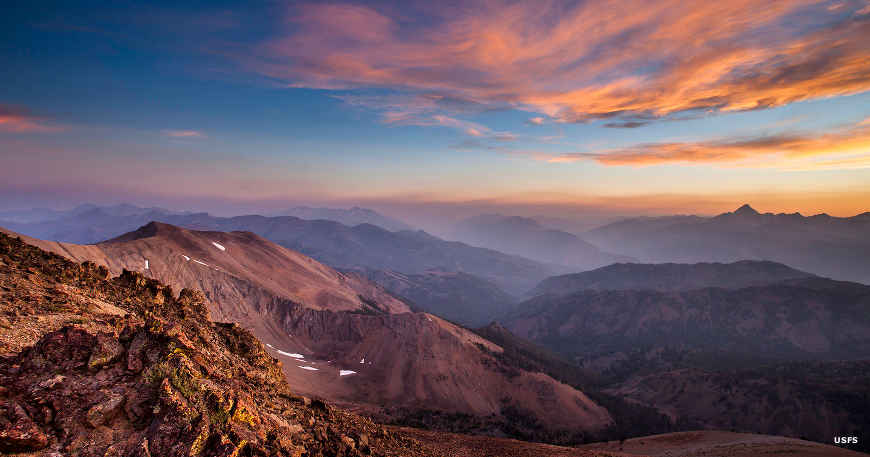 High up in Jim McClure-Jerry Peak Wilderness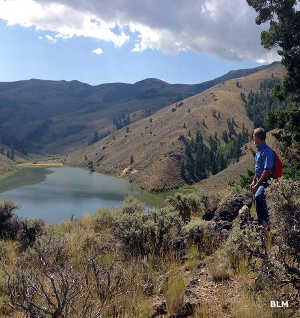 Herd Lake
Jim McClure-Jerry Peak Wilderness is a 116,955-acre property designated by a unanimous vote of Congress in 2015. The property is composed of about 93,039 acres of Salmon-Challis National Forest and 23,916 acres of adjacent Bureau of Land Management property east of Stanley and south of Challis.
Most of the wilderness area is a mix of round, basalt-covered summits and deep canyons covered with sage and grass with pockets of conifers and aspen. The higher up, the more timber. The lower down, the more beaver ponds in the streams flowing in the canyon bottoms. The southwestern part of the wilderness is a landscape more like the adjacent Boulder Mountains: rough and rugged.
The wilderness is composed of several parcels of land previously identified as Wilderness Study Areas, some incorporated into the wilderness, some not. Those parcels not included were released back to the US Forest Service and the Bureau of Land Management but all still have the motorized vehicle restrictions, etc., that were placed on them during the study period.
While the wilderness area is surrounded by roads on all four sides, most folks seem to access Jim McClure-Jerry Peaks Wilderness via the Herd Creek Road on the north side. That route comes up against the wilderness boundary and follows it for several miles while the other local roads are set well back from that boundary.
White Clouds Wilderness is to the northwest, Hemingway-Boulders Wilderness to the southwest, both in Sawtooth National Forest.
Jim McClure-Jerry Peak Wilderness: a view in the upper reaches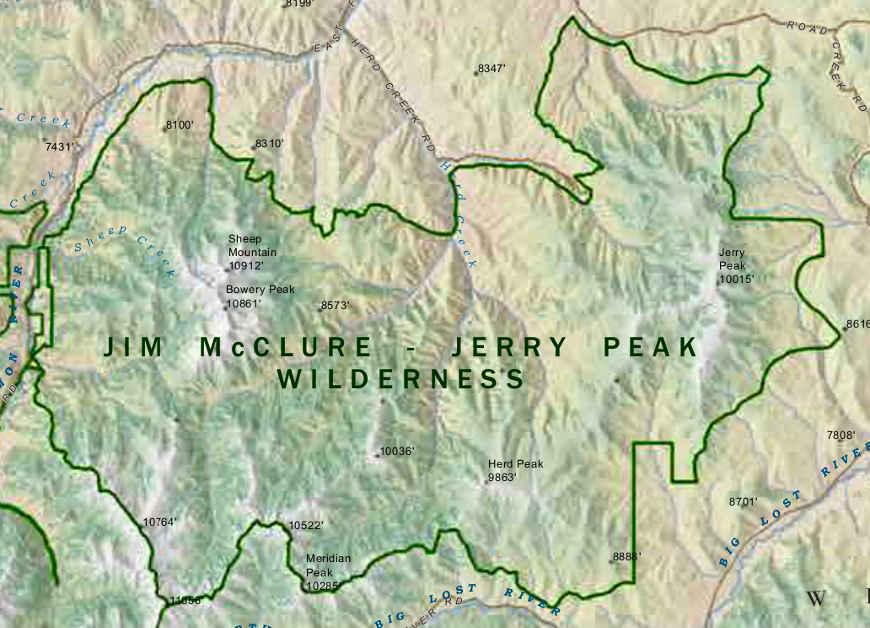 Jim McClure-Jerry Peak Wilderness map
Upper left photo courtesy of the BLM
Other photos and map courtesy of the US Forest Service