Sawtooth National Forest

Sawtooth National Forest: McGowan Peak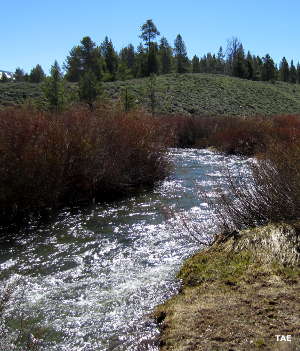 Sawtooth National Forest contains about 1,500 recorded heritage sites: archaeological, cultural and historic sites that reflect our common American heritage going back maybe 10,000 years. And for we who visit, the forest offers everything from the highly developed recreational activities of the Redfish Lake Complex to the incredible countryside of the completely undeveloped and downright primitive Sawtooth Wilderness.
About 96% of Sawtooth National Forest is located in Idaho, the other 4% in northern Utah.

The view across Redfish Lake
President Theodore Roosevelt originally designated the Sawtooth Forest Reserve in 1905. Today, Sawtooth National Forest contains some 2.1 million acres, including some of the most remote forestland in the 48 contiguous states. There are more than 3,000 miles of streams and rivers with more than 1,000 lakes on the property.
About 756,000 acres of Sawtooth National Forest is contained in the Sawtooth National Recreation Area. About 20,000 acres of that is held in private hands, mostly in Sawtooth Valley and Stanley Basin with a stretch about 25 miles long downstream from Stanley along the Salmon River.
It was a plan to open an open-pit molybdenum mine that spurred the conservation fight that led to the 1972 creation of the Sawtooth National Recreation Area. Included in the National Recreation Area are all 3 wildernesses in Sawtooth National Forest. There are at least 700 miles of trails, more than 40 peaks rising above 10,000' and more than 300 high mountain lakes, too.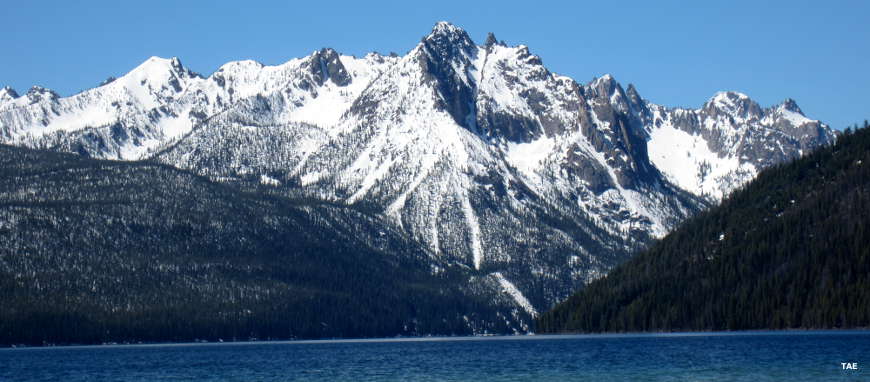 The Sawtooth Mountains

Sawtooth Valley

A close up of McGowan Peak