Hemingway-Boulders Wilderness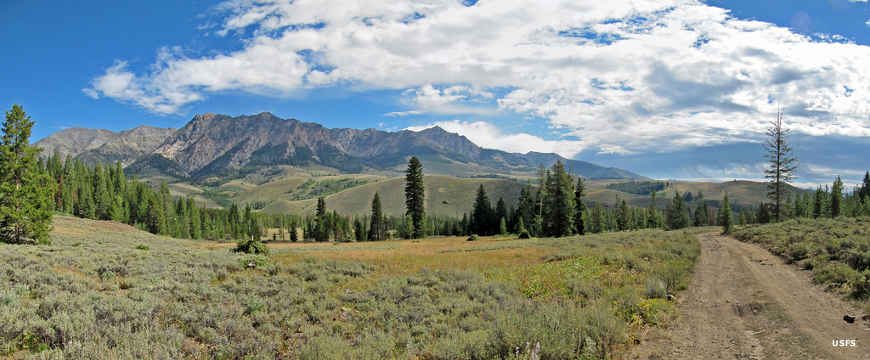 The Boulder Mountains, home of the Hemingway-Boulders Wilderness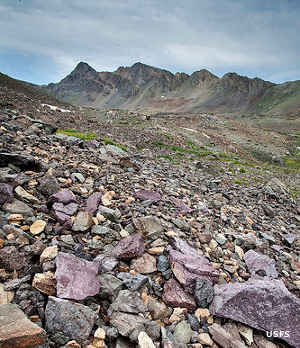 Hemingway-Boulders Wilderness contains some 67,976 acres in Sawtooth National Forest. The wilderness area surrounds and contains the majority of the Boulder Mountains, a jagged range that rises about 4,000' above the Sawtooth Valley along the Boulder Front. The wilderness area is also part of the Sawtooth National Recreation Area.
The rock that composes the Boulder Mountains is a mix of everything from pre-Cambrian granite to more recent Challis Volcanics. Technical climbing in the area is made more dangerous by the presence of large amounts of loose, crumbly, rotten rock. That said, there are 12 summits in the wilderness that rise above 11,000'.
Vegetation on the property varies from sage and grasses to dense conifers and aspen to alpine tundra. In much of the area the surface is just barren, glacier-carved rock with many cirques and hidden alpine lakes. Wildlife in the area includes deer, elk, mountain lion, black bear, grizzly bear, gray wolf, fox, skunk, porcupine, wolverine, mountain goat and other smaller mammals.
The headwaters of the East Fork of the Salmon River and the tributary streams of the headwaters of the Wood River offer Chinook salmon, steelhead, bull trout, native west-slope cutthroat trout and Wood River sculpin.
There are 29 miles of maintained trails in Hemingway-Boulders Wilderness and that's where you'll find most of the humans on the property. While there are massively multiple opportunities to explore the area, the dramatic shape of the landscape can make off-trail travel dangerous and hard. That said, there's even a short accessible trail on the property.
After many years of contention, the Hemingway-Boulders Wilderness was finally designated by Congress in August, 2015. White Clouds Wilderness is to the north and Jim McClure-Jerry Peak Wilderness to the northeast. Jim McClure-Jerry Peak is separated from Hemingway-Boulders mostly by a narrow road corridor.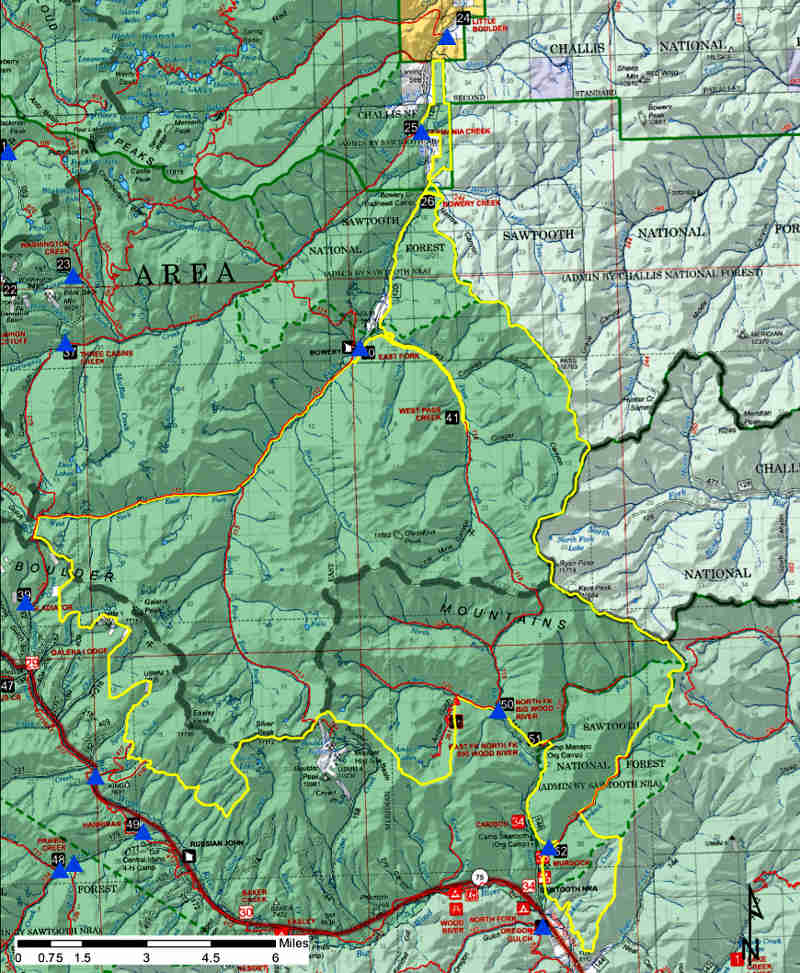 Photos and map courtesy of the US Forest Service