Lewis and Clark Backcountry Byway

Lewis & Clark Backcountry Byway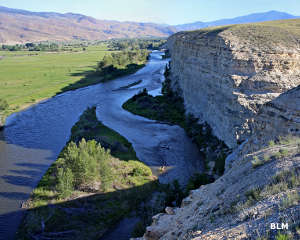 Lewis & Clark stood at the summit of Lemhi Pass one day in 1805 and watched as their dream of an easy Northwest Passage fell away, lost in the views of the Bitterroot and Lost River Mountain Ranges and the immense Salmon River drainage below. Lemhi Pass sits on the Continental Divide, and in all directions as far as the eye can see, the countryside has hardly changed since that fateful day in 1805.
The Lewis & Clark Backcountry Byway of today is a 39-mile two-track loop route that climbs up through the hills east of Tendoy to Lemhi Pass, then returns back to the bottom via a slightly different route that travels just to the north. These roads are left over from the heydays of the mining era when these mountains were teeming with prospectors. In some areas, the claims are still active so be careful.
Almost the entire route is gravel and/or dirt and nothing is plowed in the winter. Snow can remain drifted in the higher areas into July. The route is maintained and officially doesn't require either 4WD or high clearance but you never know... I don't know that I'd try it in any vehicle with less than 8 inches of clearance. I also wouldn't want to be out here with 2WD on a rainy day.
Most of this route is on BLM property and the BLM maintains a developed campground/recreation area at Agency Creek, about 4 miles up the hill from Tendoy on Agency Creek Road. I say "developed" campground but it's really only four primitive campsites with vault toilets nearby. There's no fees involved and the general use season runs from June through September. There is an interpretive kiosk at the campground with some cultural and historic info about the area.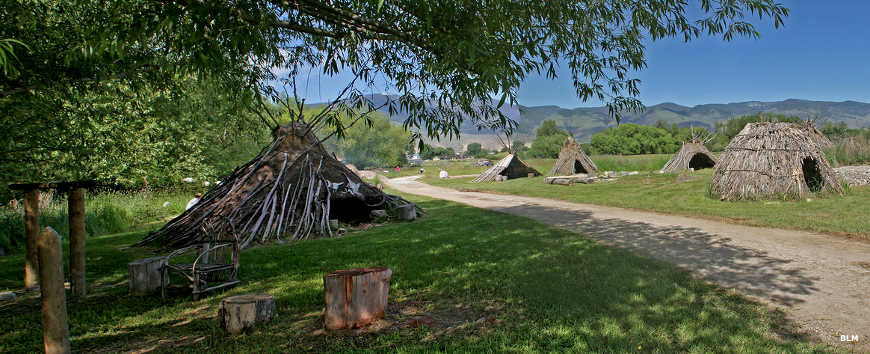 Rock formations along the Lewis & Clark Backcountry Byway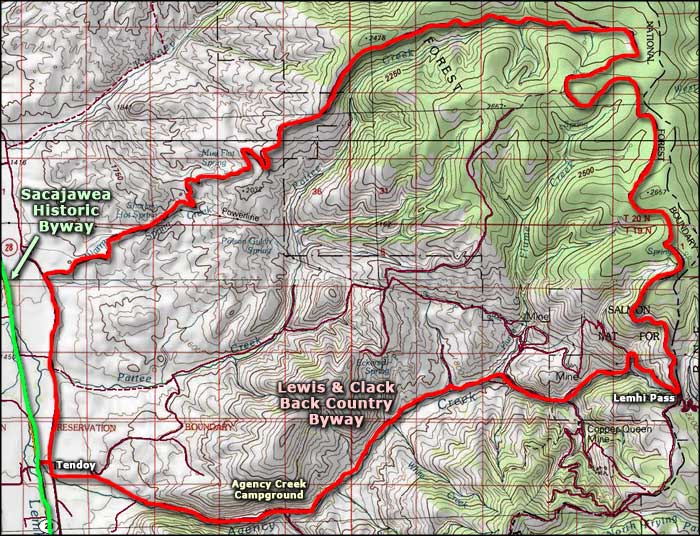 Photos courtesy of the Bureau of Land Management
Map courtesy of National Geographic Topo!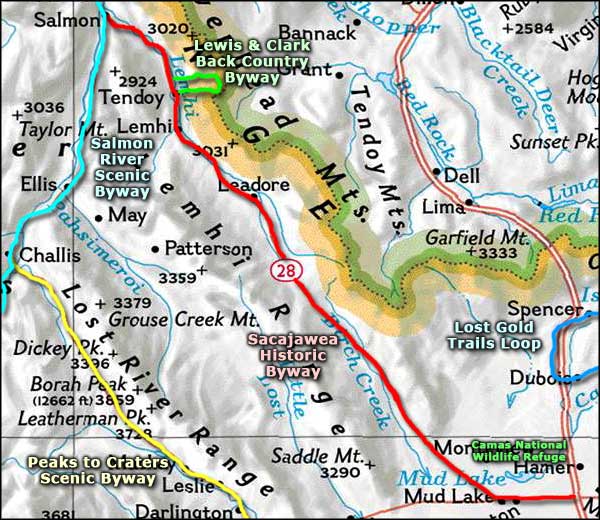 Related Pages
Area map courtesy of National Geographic Topo!