Snowmass Village, Colorado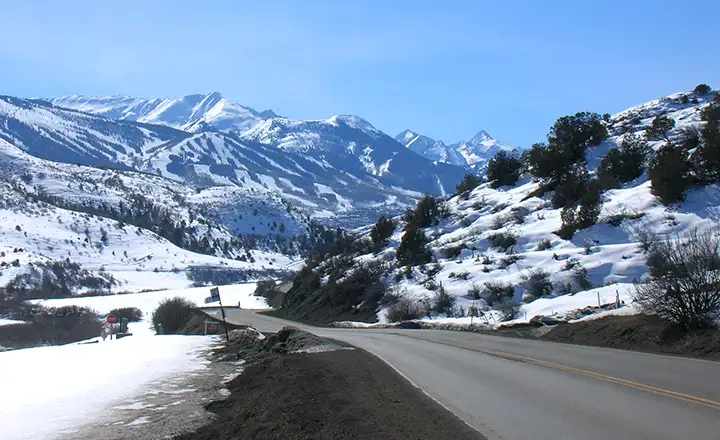 Snowmass Village is just around the corner...
When most folks think of Snowmass they are thinking of the huge ski resort. That changed a bit in 2010 with the accidental discovery of fossilized elements of a Pleistocene ecosystem in the lakebed of nearby Ziegler Reservoir. A bulldozer operator was pushing his way through the ice-age debris at the bottom of the reservoir when the fossils popped up. Some folks now refer to this as the "Snowmastodon site."
Snowmass Village is at the base of the ski area on Brush Creek. Owl Creek and Brush Creek come together within the limits of the village and flow north to eventually merge with the Roaring Fork River. The rock/soil of the area is composed mostly of Mancos Shale (like many of the high peaks in the area).
The Brush Creek Valley saw its first settlers about 1910. They were cattle ranching families, second-generation immigrants mostly from northern Europe. They settled all through the lower parts of the valley and enjoyed the good life until the 1960's. The ski resort was begun in 1966 and expanded quickly. Roads were paved, hayfields platted and converted to residential subdivisions, old ranch houses moved and conglomerated to make art centers... The first golf course was composed of a simple nine holes, then it was expanded and redesigned and redesigned again. Rebuilds of the golf course also pushed the moving of older ranch houses down the road. Ted Bundy made a historic visit in 1975 and the community incorporated as Snowmass Village in 1977. The first chapel was built in 1988...
Snowmass is now part of the larger Aspen/Snowmass Ski Complex which includes the Aspen Mountain, Aspen Highlands and Buttermilk ski areas.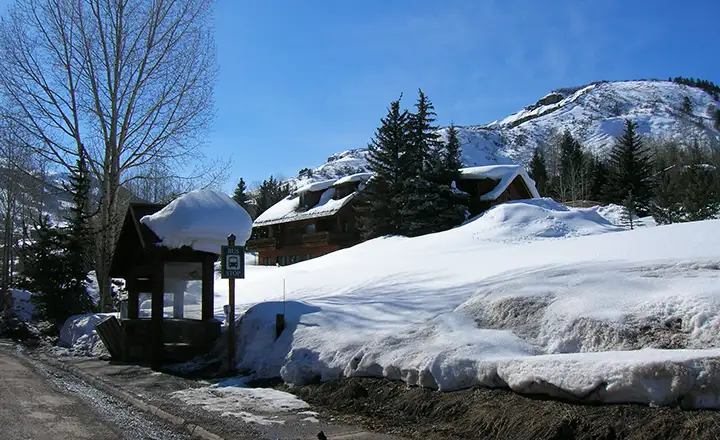 A bus stop in Snowmass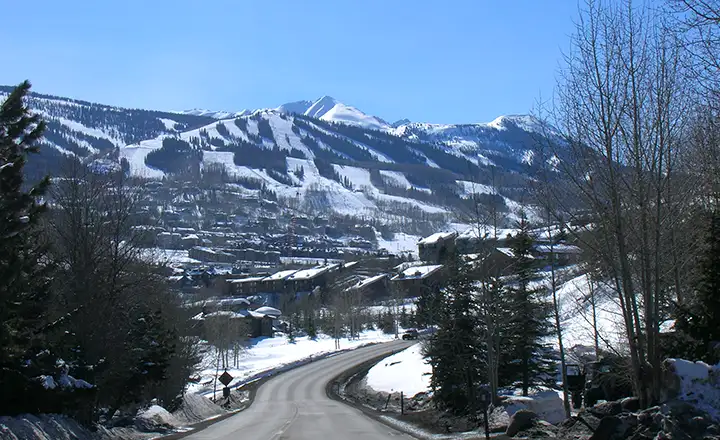 Looking across Snowmass Village to the ski slopes