Costilla County, Colorado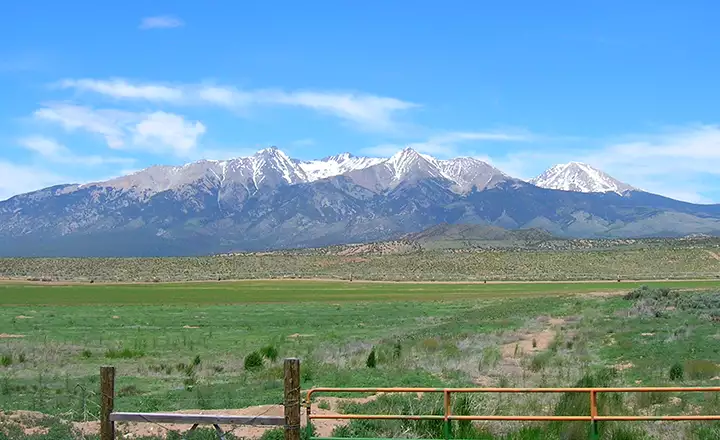 The Mount Blanca Massif, north of Fort Garland
Costilla County is located in the San Luis Valley of south central Colorado. The county stretches from the Rio Grande to the top of Blanca Peak, east along the Sierra Blanca and south along the spine of the Sangre de Cristo Mountains to New Mexico.
Costilla County was one of the very first areas of Colorado settled permanently by the European newcomers with San Luis tracing its' founding back to 1851.
Costilla County contains 1,227 square miles of land and 3 square miles of water. The county seat is San Luis.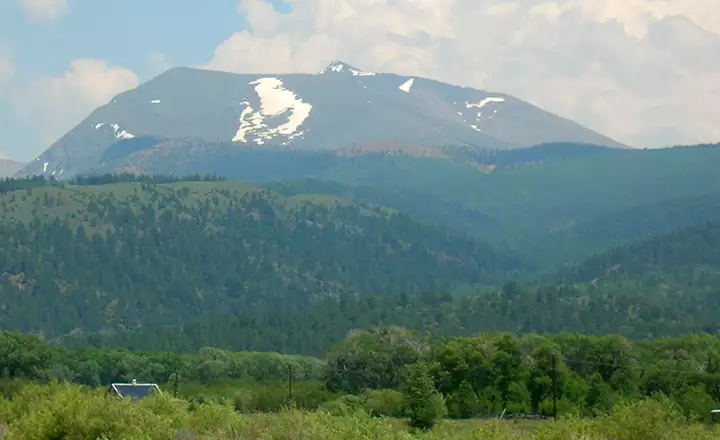 Culebra Peak from Costilla County