Fort Verde State Historic Park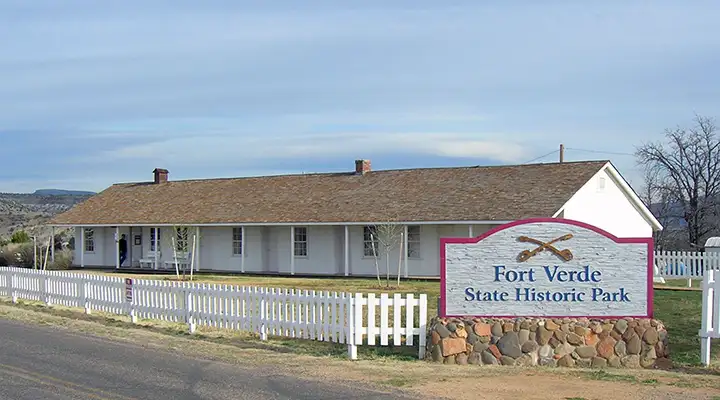 Fort Verde State Historic Park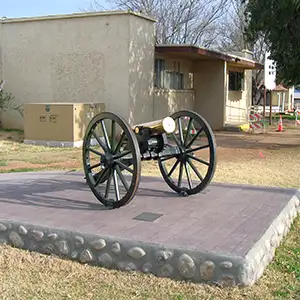 Fort Verde State Historic Park is located in the town of Camp Verde. The original Indian Wars fort here was Camp Lincoln, then renamed Camp Verde and then renamed Fort Verde. From 1864 to 1890, these forts were home to officers, doctors, enlisted men, families and scouts. General George Crook used Camp Verde/Fort Verde as the primary base for his scouts and soldiers after the Civil War.
Construction of Camp Verde was begun in 1871 and finished in 1873 (the name was changed in 1879 to Fort Verde). It was built 1 mile south of the location of Camp Lincoln because of the malaria problem in the older camp. The 22 buildings were designed to house 2 companies of cavalry and 2 companies of infantry but the Fort usually only housed 1 company of each. As most of the local Indians had been placed on reservations in 1872, Fort Verde's chief occupation shifted from protecting Anglo settlers to keeping those Indians on their reservations. The last major battle with "troublesome" Indians took place at Big Dry Wash in 1882.
Because of problems between the incoming Anglo settlers and the already established Tonto-Apache and Yavapai Indians, the infantry troops under General Crook built a wagon road west to Fort Whipple (near Prescott, then the Arizona Territory capitol) and east to Fort Apache along the Mogollon Rim. This road made it much easier to move men and equipment to wherever they might be needed in the region. Over time, this road came to be known as the General Crook Road and is still used today as a hiking, biking and horseback riding trail through the Prescott, Coconino and Apache-Sitgreaves National Forests.
Today, Fort Verde State Historic Park is composed of 3 house museums: Commanding Officer's Quarters, Bachelor's Quarters and Doctor's Quarters, all on Officers Row and furnished in 1880's period memorabilia. The former Administration building houses interpretive exhibits containing period artifacts from military life and about the Indian Scouts and Indian Wars of the region. Fort Verde State Historic Park is open from 8:00 AM to 5:00 PM every day except Christmas Day. This is an ADA accessible site with RV and tour bus parking, picnic tables and restrooms.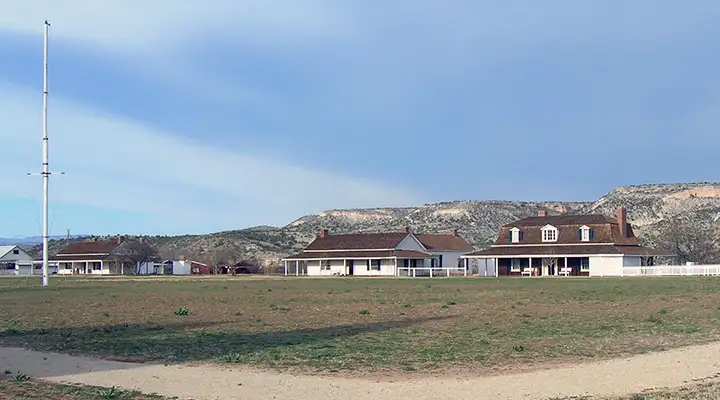 Fort Verde State Historic Park
Fort Verde State Historic Park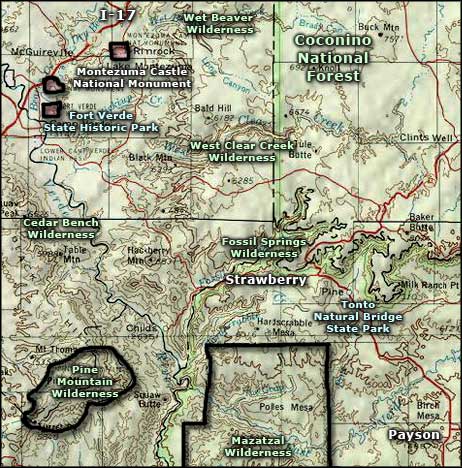 Related Pages
Map courtesy of National Geographic Topo!