Kobuk Valley National Park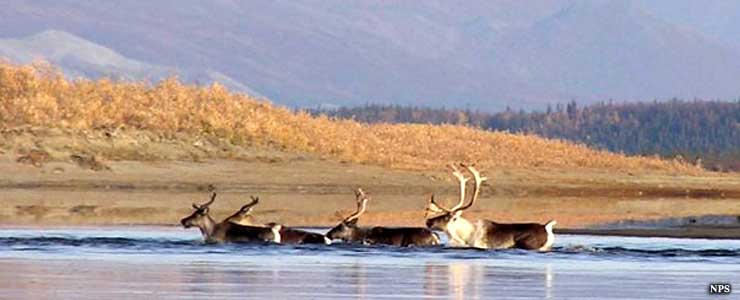 Caribou swimming in a river at Kobuk Valley National Park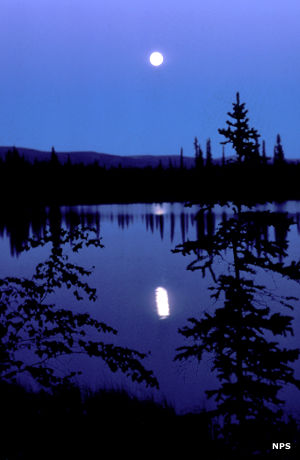 Kobuk Valley National Park contains about 1,669,813 acres that sit maybe 25 miles north of the Arctic Circle in northwest Alaska. Gates of the Arctic National Park & Preserve is about 32 miles to the east, the Selawik National Wildlife Refuge is just over the Waring Mountains to the south and the Noatak National Preserve is just over the Baird Mountains to the north. Kobuk Valley is also in that area where the mountains descend to the Chukchi Sea, from boreal forestland to open tundra. To say this area is remote is a serious understatement.
Kobuk Valley National Park is noted as a crossroads for massive migrations of the "local" caribou herds. The 400,000-strong Western Arctic Caribou Herd criss-crosses Kobuk Valley in spring and fall as they travel between summer foraging grounds at Noatak and winter foraging grounds at Selawik. Another interesting feature of Kobuk Valley are the Great Kobuk Sand Dunes: 25-square-miles of crescent-shaped dunes left behind when the glaciers retreated about 10,000 years ago at the end of the last ice age.
As big, beautiful and remote as Kobuk Valley is, it's hard to imagine that only 847 people visited the park in 2007... the only way in is by air.
With 174,545 acres, the Kobuk Valley Wilderness came into being as part of Kobuk Valley National Park in 11000. The wilderness drops slowly to the north, coming down from the low summits of the Waring Mountains. On the southern side of those same mountains is the Selawik Wilderness, part of the Selawik National Wildlife Refuge.
As the place is accessible only by air and this is northwest Alaska: almost flat, steppe-like tundra and black spruce muskegs interspersed with large rivers and thousands of ponds, lakes and bogs... getting around here can be quite hard. So as Kobuk Valley National Park is one of the least visited national parks in the system, Kobuk Valley Wilderness sees less than a handful of people every year and even then, only in season. Of course, that season is when you'll wish you'd brought steel mesh mosquito nets to use with your industrial strength bug spray...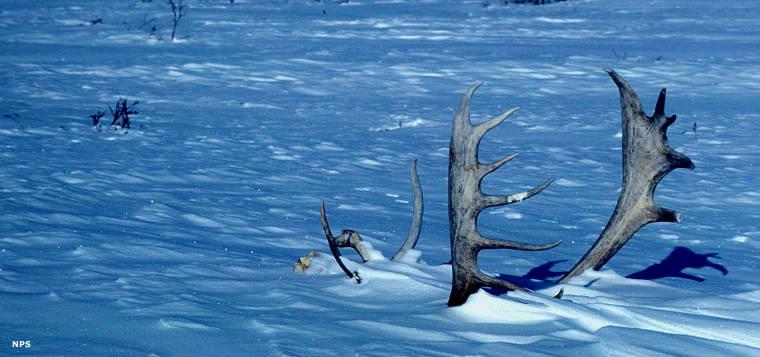 Caribou antlers in the snow at Kobuk Valley National Park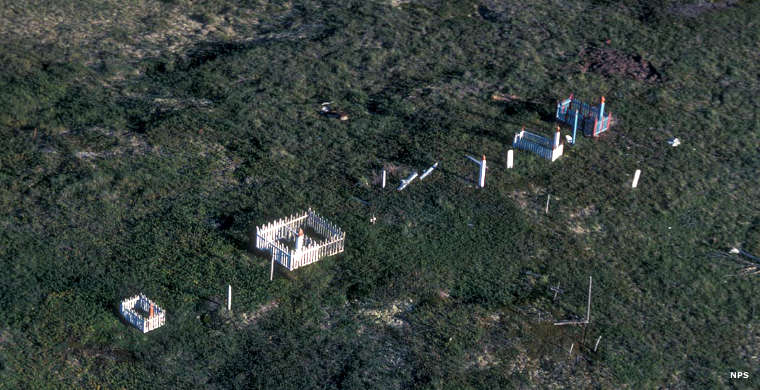 Grave sites on the tundra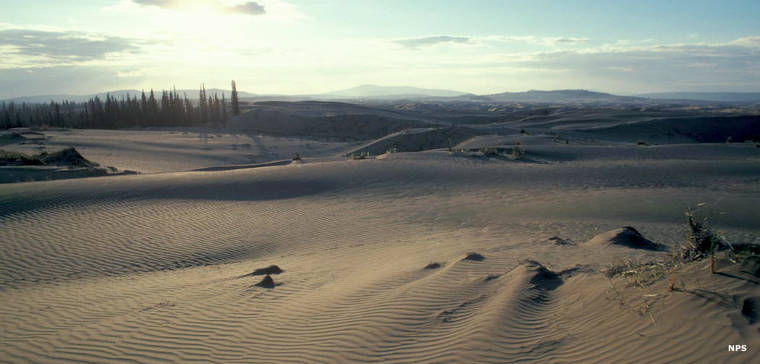 The Great Kobuk Sand Dunes in Kobuk Valley Wilderness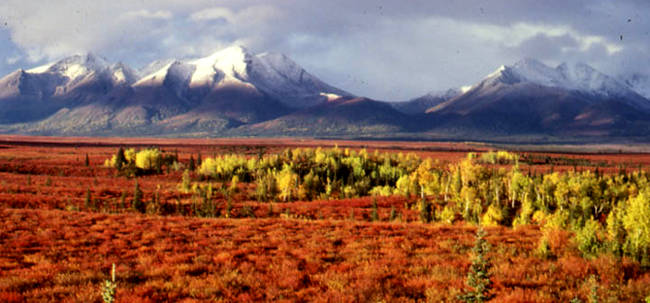 Kobuk Valley Wilderness, looking northeast in the fall
Kobuk Valley National Park
National Park Service

Photo of caribou antlers in the snow courtesy of Jo Goldmann, US Fish & Wildlife Service
Bottom photo of Kobuk Valley Wilderness courtesy of B. Munsey, via Wilderness.net
Other photos courtesy of the US Fish & Wildlife Service