Docs Pass Wilderness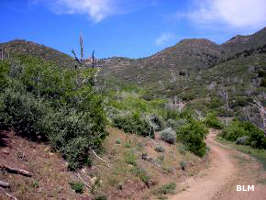 Docs Pass Wilderness is an 18,216-acre property against the Nevada border in northwestern Washington County. Docs Pass Wilderness is separated from Cougar Canyon Wilderness to the north and Slaughter Creek Wilderness to the northeast by a road corridor that runs along Beaver Dam Wash.
This is an area where the surface materials are mostly built up volcanic debris: lava flows, mudflow breccias and ash-fall tuffs. The surface has been eroded over the millenia into a rugged landscape of deep canyons and rounded hills, mostly vegetated with a mix of pinyon pine, manzanita, mountain mahogany and Utah juniper at the upper levels with sagebrush-chaparral in the lower areas. There are multiple drainages in the wilderness, some of them hold enough water to feed small riparian zones of cottonwoods, willows, shrubs and native grasses.
Visitors to Docs Pass Wilderness might see mule deer, black bear, coyote, common fox, elk, badger, marmot, bobcat, ring-tailed cat and mountain lion. Beaver Dam Wash sometimes has enough water in it to support a small population of Virgin spinedace and native trout. For birds you'll most likely see assorted raptors, songbirds and wild turkey (in the wetter areas).
If you intend to visit Docs Pass Wilderness, you'll want to bring extra food, extra water, extra gas, extra clothes, maybe even an extra spare tire, because this area is quite remote and well beyond the end of pavement. Leave the cell phone behind: it'll only be a mediocre paperweight out here.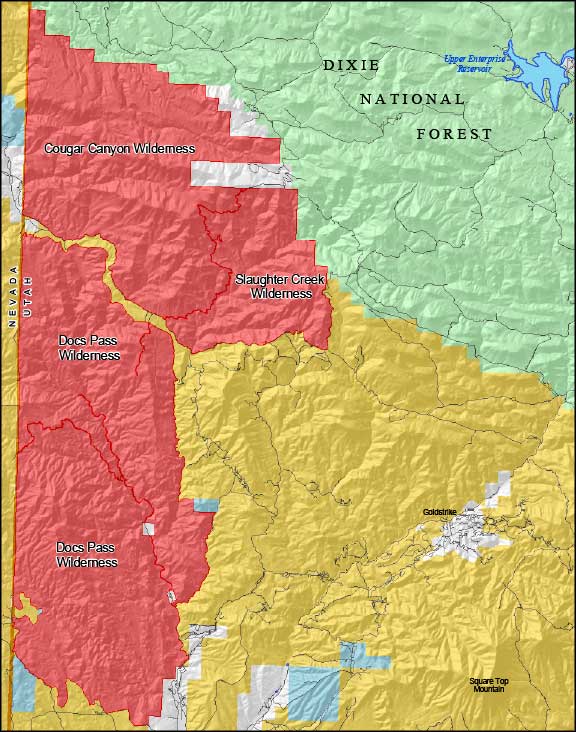 Docs Pass Wilderness
Bureau of Land Management

- St. George Field Office
Photo and location map courtesy of the Bureau of Land Management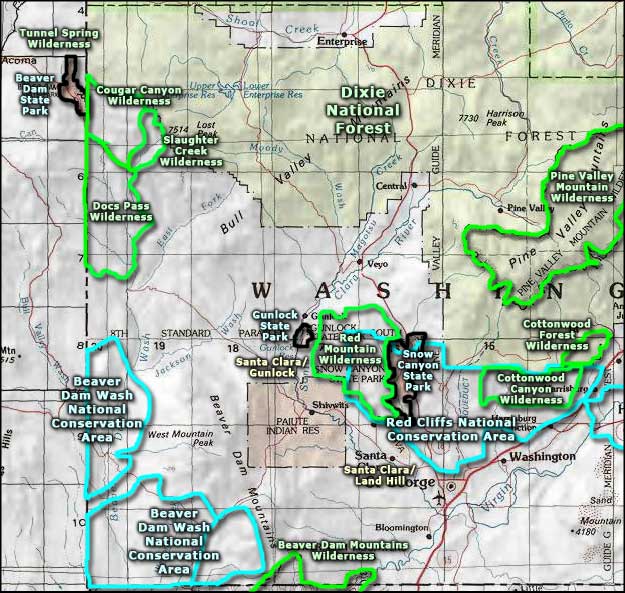 Related Pages
Map courtesy of National Geographic Topo!