Pathfinder National Wildlife Refuge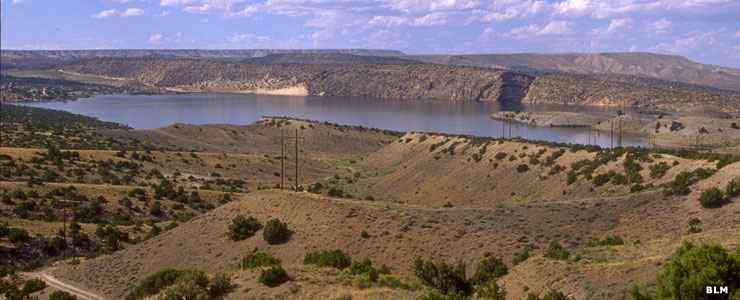 Pathfinder Reservoir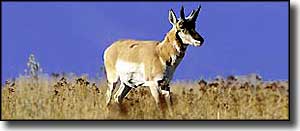 Pathfinder National Wildlife Refuge is a 16,807-acre non-contiguous property located around Pathfinder Reservoir in south central Wyoming. Also around the reservoir are three public boat ramps and three developed campgrounds. Depending on water levels in the reservoir, the shoreline averages about 117 miles long. The Bureau of Reclamation built the Pathfinder Dam in the 1920's as part of the North Platte Project. Pathfinder NWR was established by Executive Order in 1928.
Pathfinder NWR was established to protect and preserve feeding, breeding and nesting grounds for migratory waterfowl and other birds who fly the dry western edge of the Central Flyway. The property is managed jointly by the Bureau of Reclamation, the US Fish & Wildlife Service, Wyoming Game & Fish and Natrona County Parks. The Wyoming Audubon Society has gotten involved in recent years and helped to build an overlook and interpretive site beside the lake, just off Highway 220. Water levels vary in the reservoir as much as 50 feet per year so habitat management efforts are mostly about keeping the grassland/sagebrush uplands cared for (which means a regular program of prescribed burns).
To get there: the only road access to Pathfinder NWR is about 20 miles west of Alcova on Wyoming Highway 220. This will put you on the Sweetwater Arm of the reservoir, probably the best area for watching the wildlife. The largest native mammal in the area is probably the pronghorn.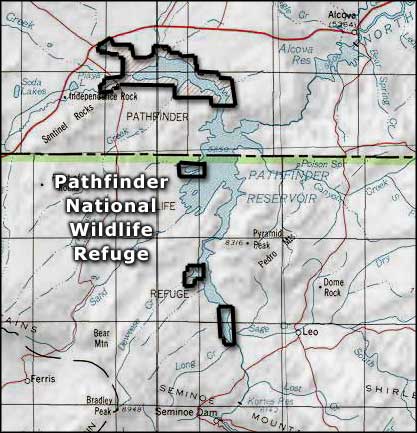 Pathfinder National Wildlife Refuge
US Fish & Wildlife Service
Upper photo courtesy of the Bureau of Land Management
Upper left photo courtesy of the US Fish & Wildlife Service
Map courtesy of National Geographic Topo!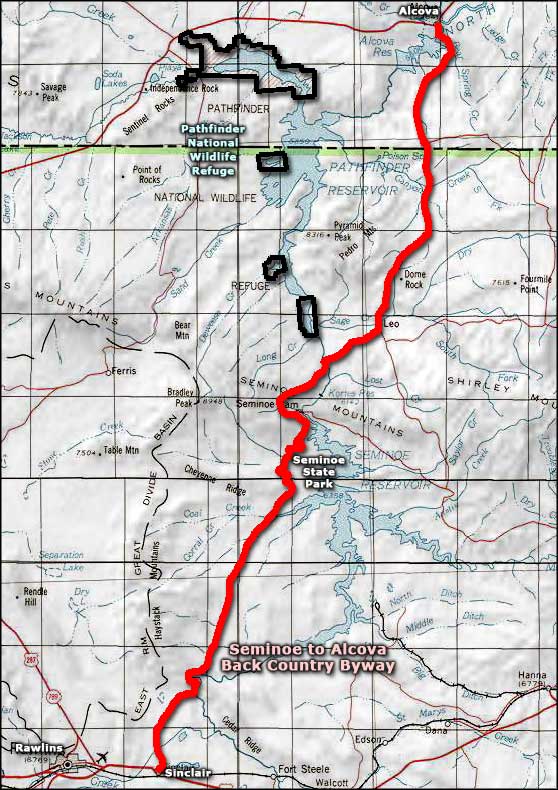 Related Pages
Map courtesy of National Geographic Topo!