Oregon Trail Historic Byway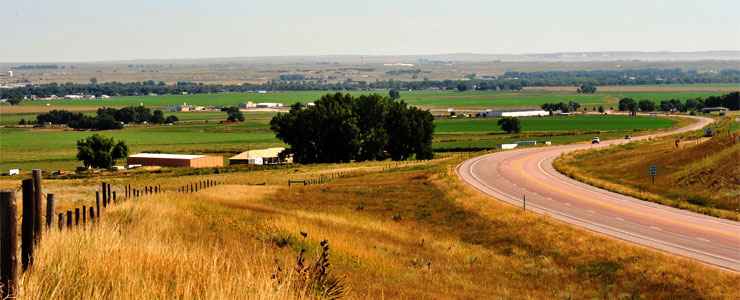 A typical view along the Oregon Trail Historic Byway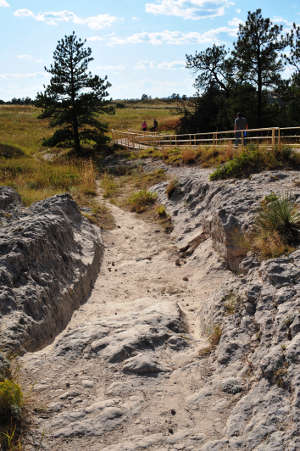 The Oregon Trail Historic Byway follows US Highway 26 for 58 miles from the Wyoming-Nebraska state line to the intersection with Interstate 25. It follows the old Oregon, California and Mormon Pioneer Trails along the valley of the North Platte River, passing by Fort Laramie National Historic Site, Register Cliff and several other notable sites from those days. You'll find several places along this byway where you can still see the wagon ruts cut into the ground by all those thousands of hopeful emigrants as they headed west to Utah, Idaho, California and Oregon.
Among the historic artifacts to be found along this road is the Iron Bridge, built in 1875, the oldest existing military bridge west of the Mississippi River. The Iron Bridge crosses the North Platte River near Fort Laramie. General George Crook led his troops across the Iron Bridge in 1876 as they were leaving Fort Laramie and heading to meet up with General George Custer at the Little Bighorn in Montana. Crook got to Montana too late to be of any help to Custer and his men... The Iron Bridge was in daily use up until 1958 when it was finally replaced.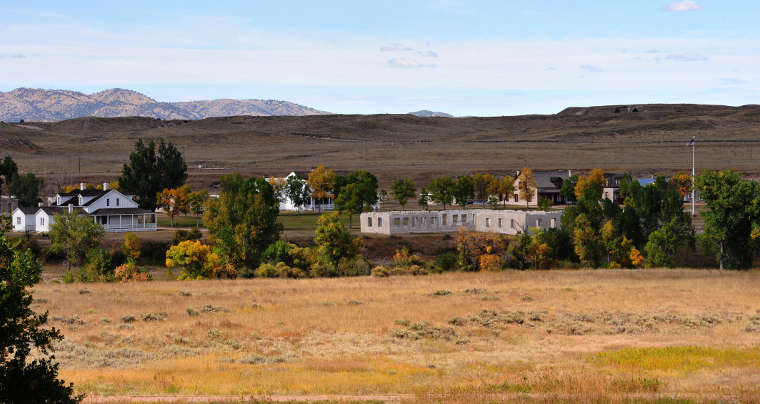 Fort Laramie National Historic Site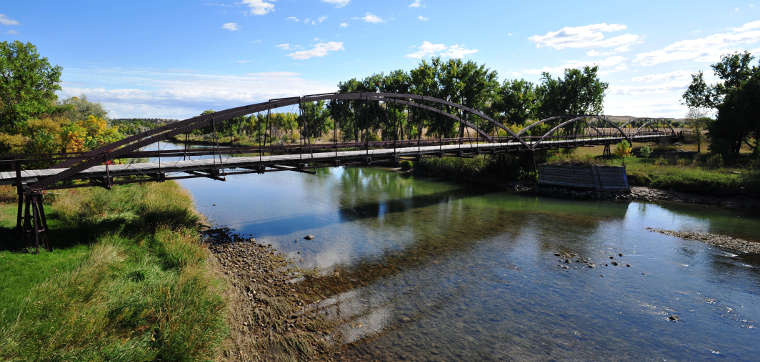 The Iron Bridge across the North Platte River near Fort Laramie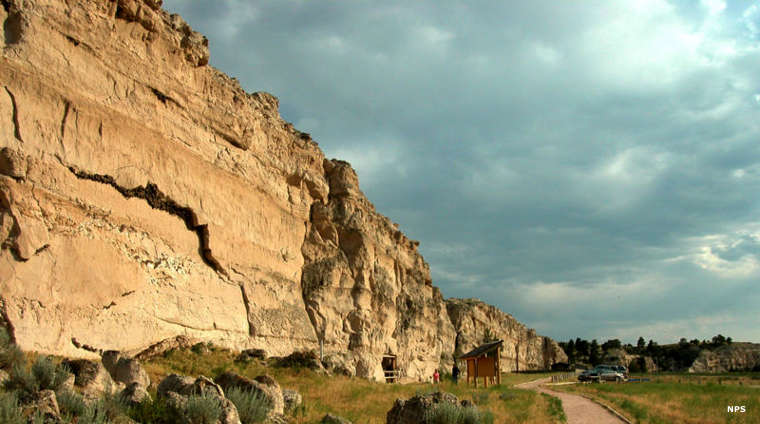 Register Cliff, along the Oregon Trail Historic Byway
Oregon Trail Historic Byway
Register Cliff photo courtesy of the National Park Service
Other photos courtesy of Talbot Hauffe, Wyoming DOT, via Byways.org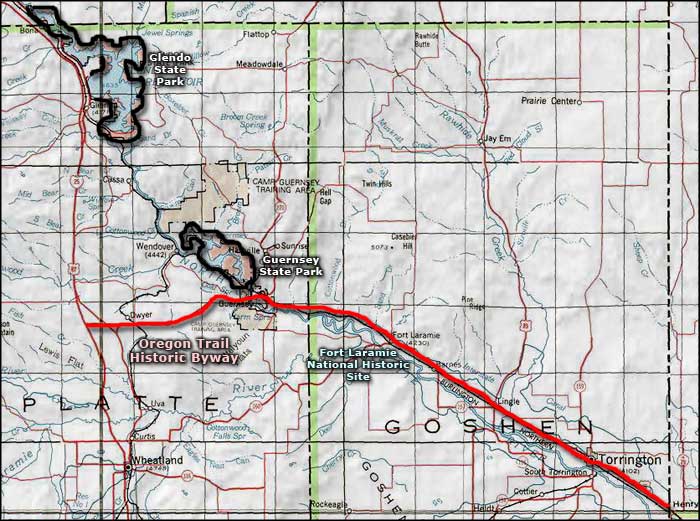 Related Pages
Map courtesy of National Geographic Topo!