Whittlesey Creek National Wildlife Refuge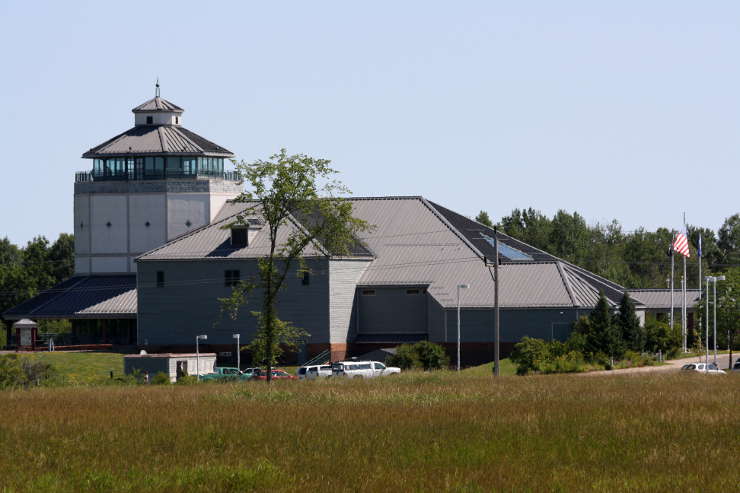 The Northern Great Lakes Visitor Center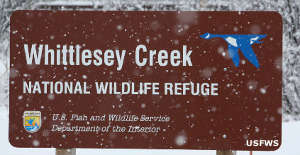 Whittlesey Creek National Wildlife Refuge was established in 1999. That means some of the amenities planned for human visitors are probably not in place yet. The refuge does use the nearby Northern Great Lakes Visitor Center (a building shared by the US Fish & Wildlife Service, National Park Service, US Forest Service, Wisconsin State Historical Society and the University of Wisconsin Extension Service) as its center of operations. Planned to expand to about 1,800 acres, as of 2010 only about 339 acres were under the protection of the USFWS. The original plans called for about 540 acres of land to be acquired and another 1,260 acres to be placed under conservation easements.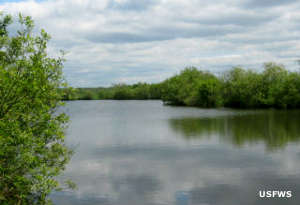 The refuge was established to protect vital habitat for the coaster brook trout, a migratory fish that spawns in Whittlesey Creek and spends its adult life in Lake Superior. The coaster brook trout saw an incredible drop in population in the early 1900's and the National Wildlife Refuge is an attempt to help the fish recover. Also on the property are black ducks, Northern Parula warbler and up to 300 other species of birds, residents and migratory. The element that makes Whittlesey Creek so special, though, is that clean, cold water that runs through: the temperature is steady enough and cold enough year round to promote the spawning of several species of trout.
The refuge office is open Monday through Friday from 7:30 am to 3 pm, except for Federal holidays. That said, there isn't always someone in the office during the posted hours. The refuge itself is a day-use-only property: open daily, sunrise to sunset. Off the roads, access is limited to foot traffic only. Dogs are allowed only when engaged in specific hunting practices. Hunting is allowed only under current Wisconsin state regulations. Check with the office before heading out into the field during hunting season.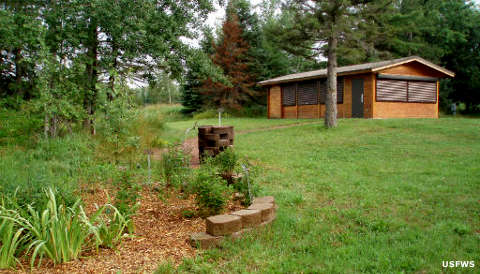 A cabin on Whittlesey Creek National Wildlife Refuge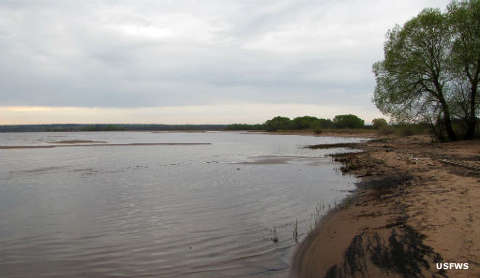 Shoreline on Lake Superior
Whittlesey Creek National Wildlife Refuge
US Fish & Wildlife Service
29270 County Highway G

,

Ashland

,

WI

54806
Latitude:

46.592679°N

Longitude:

90.963449°W