Whisker Lake Wilderness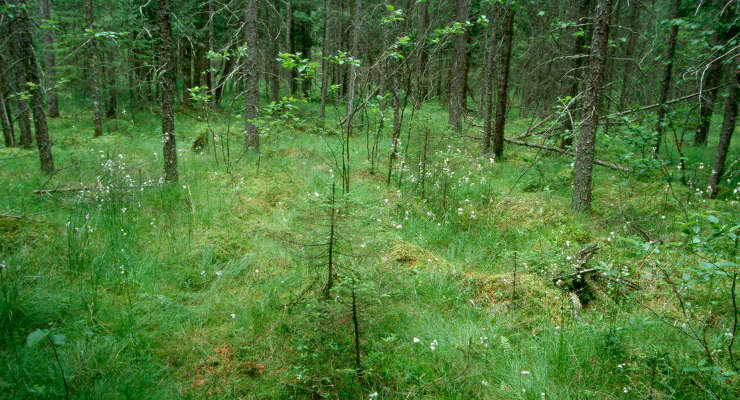 A bog on Whisker Lake Wilderness
Whisker Lake Wilderness is a 7,267-acre property on Chequamegon-Nicolet National Forest in northeastern Wisconsin. This is an area of rolling uplands that drops to beaver-flooded wetlands. The tree coverage is the usual northern hardwood, aspen, maple, white pine, paper birch and balsam fir.
There are six trails entering the wilderness from the west, two that exit to the east. The Whisker Lake Trail is the only trail to cross the wilderness end-to-end. In all, there are about 9.5 miles of maintained trails on the property. There are three major streams and six small lakes on the property, all with good populations of fish.
The name comes from some very old trees near the shoreline of Whisker Lake: old-timers say they look like "chin whiskers."
Whisker Lake Wilderness
US Forest Service

- Chequamegon-Nicolet National Forest
Upper photo courtesy of Emmet Judziewicz