Spice Run Wilderness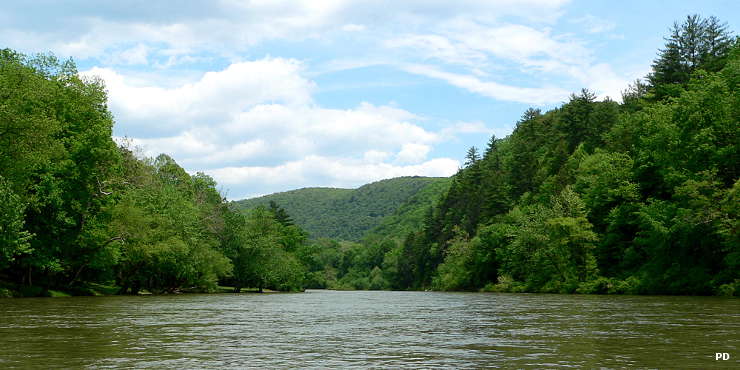 On the Greenbrier River at the boundary of Spice Run Wilderness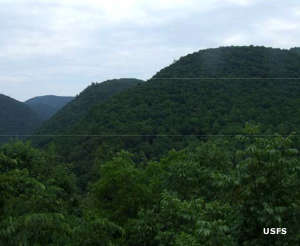 Spice Run Wilderness is a 6,030-acre property so remote there is almost no vehicular access (the southeast corner of the wilderness can be reached by a high clearance vehicle traveling on Greenbrier County Route 16). And once on the property, there are no established trails. Most folks get to the wilderness by either hiking overland from the adjacent Calvin Price State Forest or by fording the Greenbrier River, generally upstream of where Spice Run enters the river.
The area was completely logged off in the early 1900's by the Spice Run Lumber Company, then the US Forest Service acquired the land in the early 1920's, added it to Monongahela National Forest and what we see today is the second growth forest begun in those days.
The wilderness area includes the watershed of Spice Run plus the watersheds of Davy Run and Kincaid Run. All three streams carry native brook trout as part of the Greenbrier River fishery. More than 230 species of birds have been seen on the property, along with 89 plant species and nine animal species that are on the federal threatened or endangered lists. Elevations range from around 2,000 feet along the Greenbrier River to more than 2,800 feet in the interior portions of the wilderness. Tree cover is a mix of oak, hickory, maple, beech, yellow birch and black cherry with an understory of rhododendrons, mountain laurel, mixed shrubs, grasses and ferns.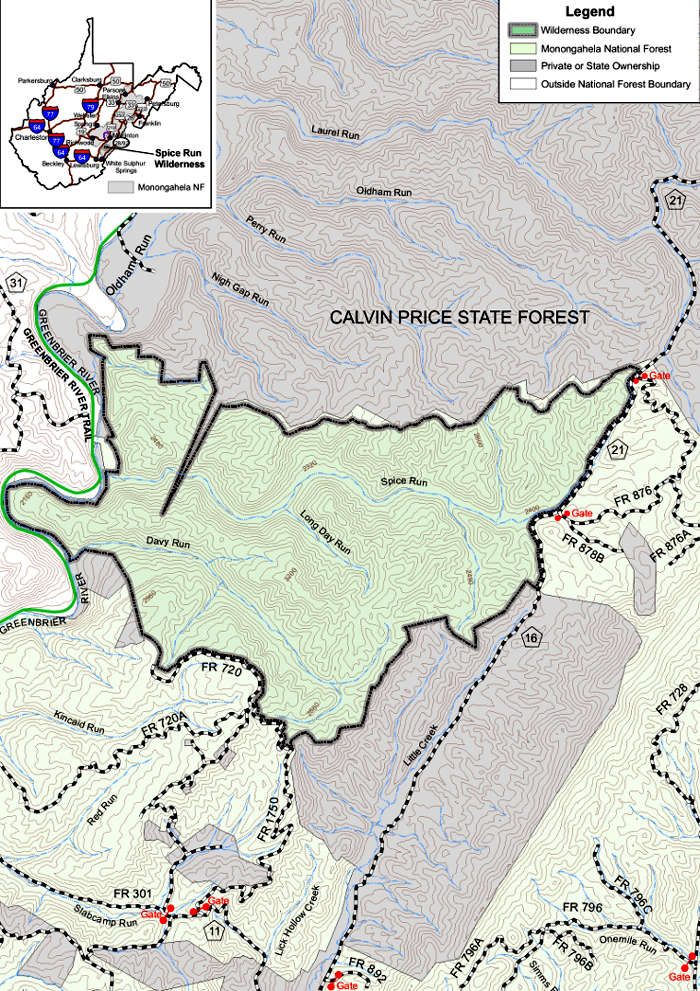 Spice Run Wilderness Trail Map
Spice Run Wilderness
US Forest Service

- Monongahela National Forest
Upper photo is in the public domain
Other photo and map are courtesy of the US Forest Service