Otter Creek Wilderness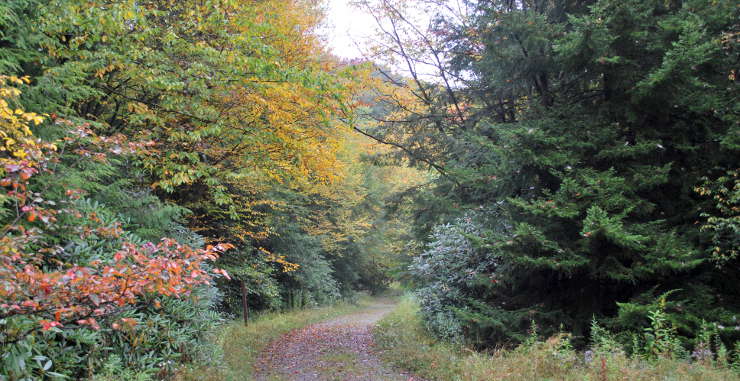 Otter Creek Trail in Otter Creek Wilderness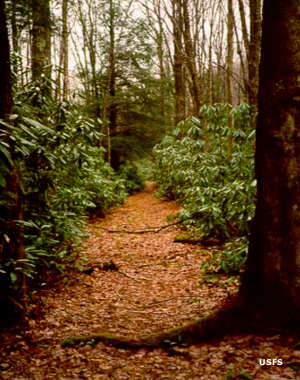 The entire Otter Creek area was clear-cut before 1914, mostly by the Otter Creek Boom and Lumber Company.The US Forest Service started buying parcels in the area in 1917 and eventually accumulated enough to create Monongahela National Forest. 20,000 acres of the Otter Creek area became a wilderness area with passage of the Eastern Wilderness Act in 1975. Another 698 acres was added to the wilderness in 2009.
Otter Creek Wilderness sits in a bowl formed by Otter Creek between Shavers Mountain and McGowan Mountain. Elevations in the wilderness range from about 1,800 feet along Otter Creek to about 3,900 feet atop McGown Mountain. There are numerous streams in the area flowing into Otter Creek, enough water to support a good population of brook trout. Tree cover is a second growth forest of maple, beech, black cherry and birch with scattered thickets of rhododendron and mountain laurel along the streams. During season the area has been prone to flash flooding. Higher areas sees stands of spruce. Black bears are common in the wilderness, as are whitetail deer, rabbits, wild turkeys, grouse, beaver, squirrel and the odd timber rattlesnake.
There are 42 miles of trails in the wilderness, mostly following old railroad grades and logging roads. The longest (and busiest) trail is the Otter Creek Trail, 11 miles long along the creek. There is a bridge across Dry Fork River at the northern end but once you get on the trail you'll be fording the creek several times.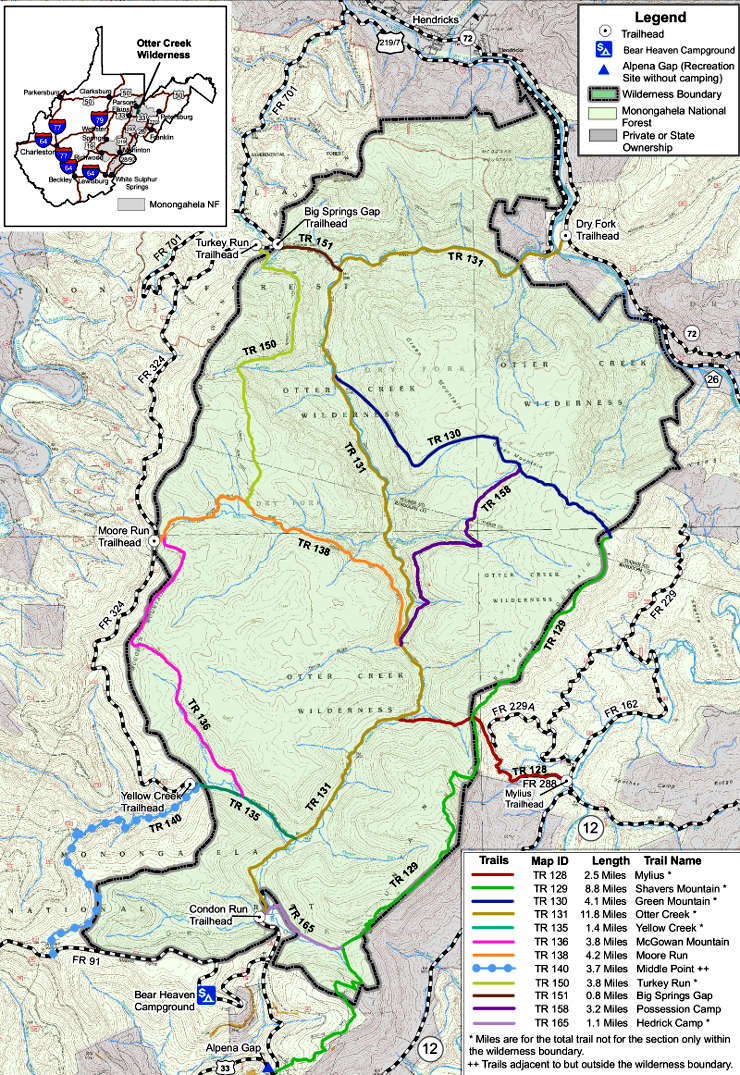 Otter Creek Wilderness map
Otter Creek Wilderness
US Forest Service

- Monongahela National Forest
Upper photo courtesy of Brian M. Powell,
CCA-by-SA 3.0 License
Upper left photo and maps courtesy of the US Forest Service