Laurel Fork North Wilderness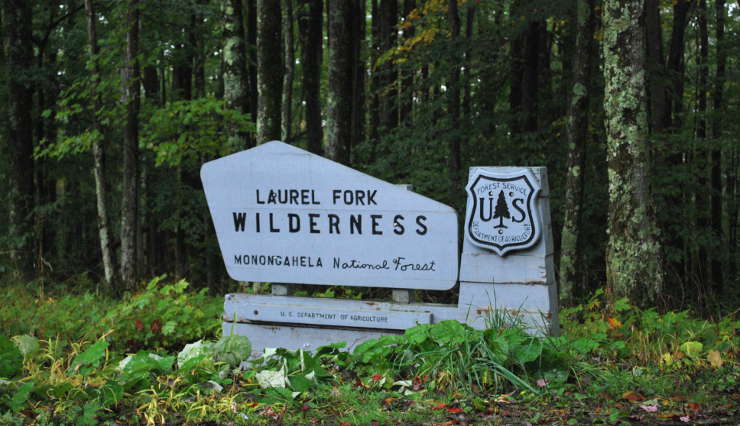 Laurel Fork Wilderness Boundary sign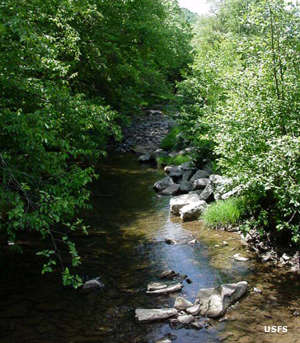 Laurel Fork North Wilderness is a 6,048-acre property in Monongahela National Forest. The property is characterized by a narrow valley floor with regularly dissected slopes and long narrow ridges. Tree cover is a near-continuous canopy of maple, beech, black cherry, yellow poplar and birch broken in a few spots along the streams by beautiful grassy meadows. The wilderness is sandwiched in between Middle Mountain to the west and Rich Mountain to the east.
The land was once part of the timber reserve of the Laurel River Lumber Company. It was first logged by floating the timber down Laurel Fork, then later the logs were carried out by railroad. By 1921 the entire region had been clear-cut and a massive ecological disaster was about to set in. The US Forest Service acquired the Laurel River Company holdings in 1923 and added it to Monongahela National Forest. The wilderness designation came with the Monongahela National Forest, West Virginia, Land Designations law in 1983.
Today, Laurel Fork North Wilderness is separated from Laurel Fork South Wilderness by Forest Service Road 14, an active gravel road. Laurel Fork North Wilderness has about 9.5 miles of established hiking trails, about 5 miles of which is along the Laurel Fork itself.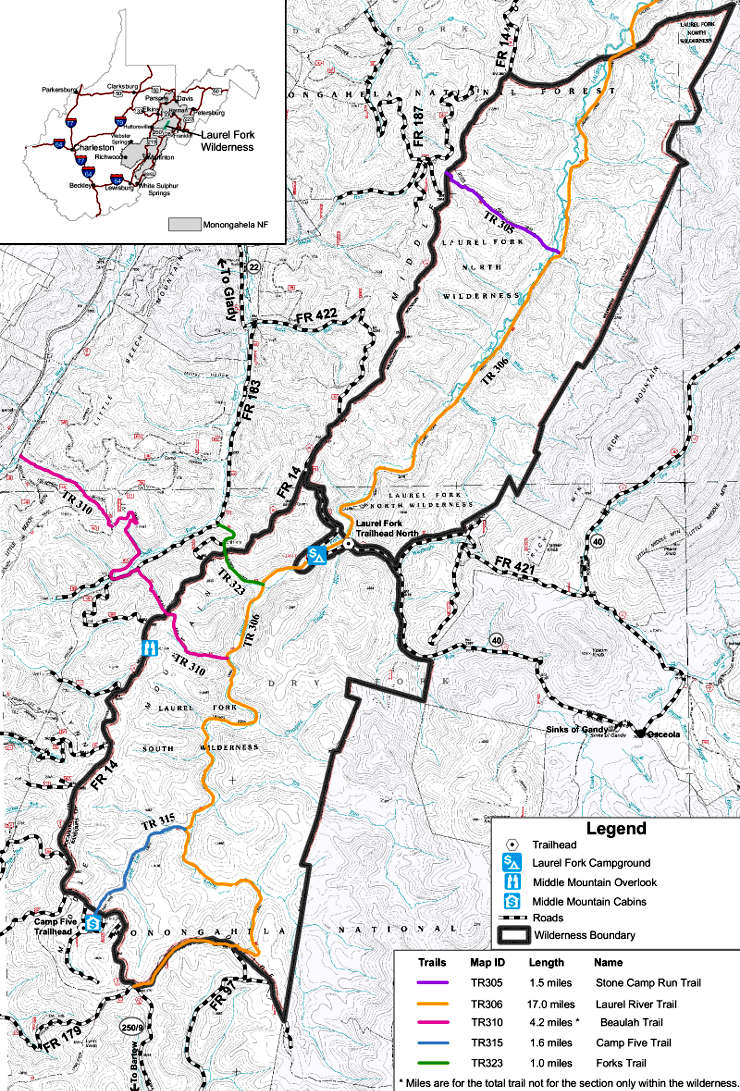 Laurel Fork Wilderness map
Laurel Fork North Wilderness
US Forest Service

- Monongahela National Forest
Upper photo courtesy of Brian M. Powell,
CCA-by-SA 3.0 license
Upper left photo and map courtesy of the US Forest Service