Big Draft Wilderness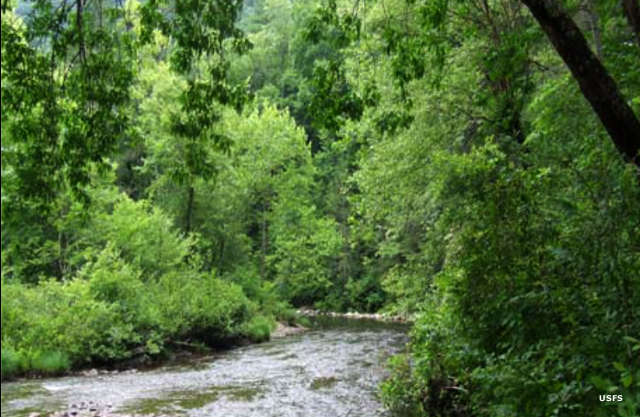 Big Draft Creek in Big Draft Wilderness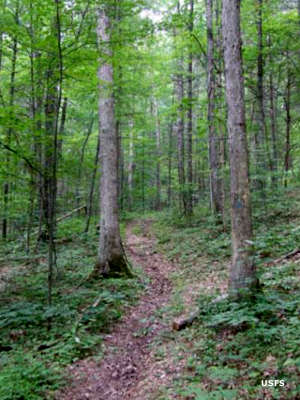 Big Draft Wilderness is a 5,144-acre property located in the southern part of Monongahela National Forest between White Sulphur Springs and the Blue Bend Recreation Area.
The topography of the area is one of long ridges with narrow summits and mountainous slopes ranging from 10% to 60% in angle. There are pockets of hemlock and pine scattered through the primarily oak and hickory forest. The understory is a mix of grasses, ferns, mixed shrubs and rhododendron.
Elevations range from about 1,800 feet to just over 3,100 feet. There is a 14-mile trail system, all of it open to equestrian users, too, except for the Blue Bend Loop trail where no stock is permitted. Wildlife to be found in the area include black bear, whitetail deer, wild turkey, grouse, cottontail rabbit and coyote.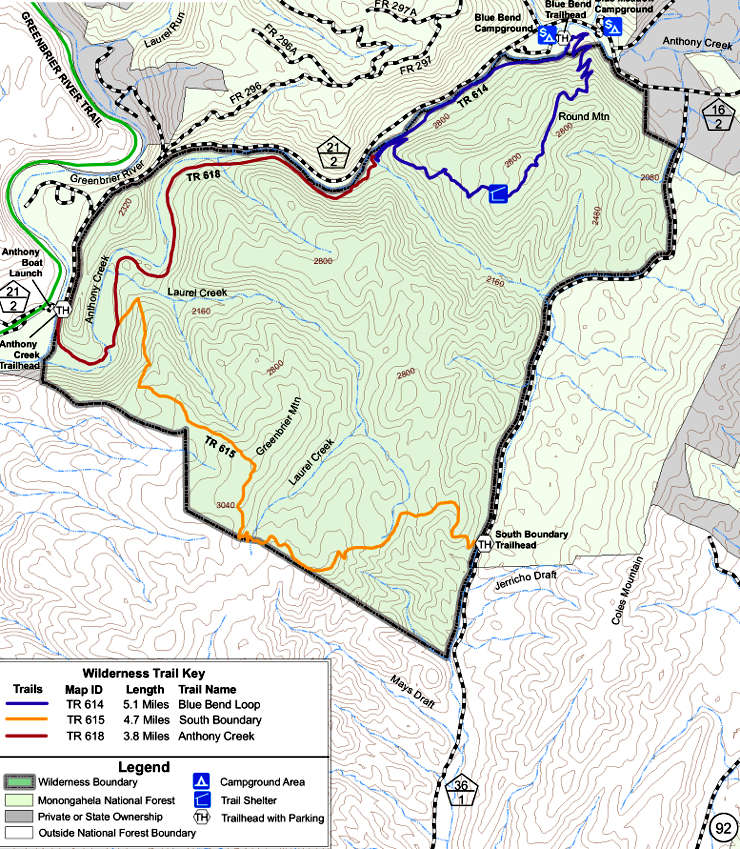 Big Draft Wilderness trail map
Big Draft Wilderness
US Forest Service

- Monongahela National Forest
Photos and map courtesy of the US Forest Service