Okanogan Trails Scenic Byway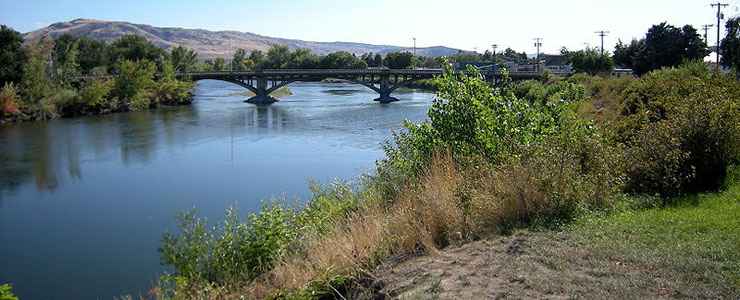 The bridge across the Okanogan River at Omak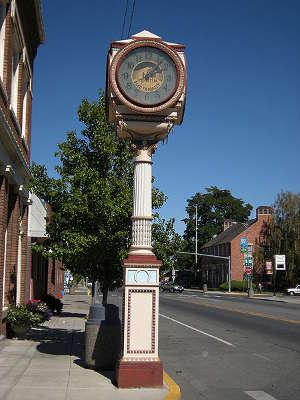 In downtown Okanogan
The Okanogan Trails Scenic Byway is an 83-mile route that mostly parallels the Okanogan River through northern Washington State, from the Canadian border to the confluence with the Columbia River, follows the Columbia for a way, then turns northwest and heads up the very pristine Methow Valley. The section along the Okanogan River is also along the historic Cariboo Trail, used by miners and trappers for many years to journey between the Columbia River and British Columbia. Native Americans had used the route for centuries before the Hudson's Bay Company trappers came, and the gold miners who followed them. Cattlemen used the route from 1855 to 1868, pushing herds of cattle north to Canada on what was known as "the longest cattle drive outside of Texas."
The Okanogan Trails Scenic Byway passes across a countryside of prairies and rolling hills, through dense forests and granite canyons. Along the route you'll find small towns with different names, big water and mountain views, fruit orchards and grape vineyards (taking advantage of the perfect climate for growing apples, peaches, pears, nectarines, cherries and grapes).
The western part of the byway travels through the valley of the Methow River up to Winthrop where it ends in that very "Old West" town at the junction with the North Cascades Scenic Highway. In the town of Twisp is where you'll find the home base of the famous National Forest Service Smokejumpers.
The valleys are mostly private lands, often filled with groves of fruit trees and/or grape vines. Up the hill in most directions is the Okanogan National Forest. In Omak is the northern terminus of the Coulee Corridor Scenic Byway, a route through incredible countryside across the Colville Indian Reservation to the Columbia River and beyond. If you take the "shortcut" between Twisp and Okanogan (State Highway 20), you'll cross over Loup Loup Pass, passing by Loup Loup Ski Bowl and the Washington State Parks South Summit Sno-Park.
Oroville, at the north end of the Okanogan Trails Scenic Byway, is named for the gold folks once thought the area was full of. If you want to see gold these days, go to the appropriate shore of Osoyoos Lake and watch the sun either rise or set...
Fort Okanogan State Park is at the site of a Hudson's Bay Company trading fort established near the confluence of the Okanogan and Columbia Rivers in the early 1800's. The site was abandoned by the company in 1847, when the British pulled out and moved north of what is now the US-Canada border.
The Pacific Northwest National Scenic Trail crosses the Okanogan Trails Scenic Byway near Oroville in its east/west journey between the Pacific Ocean and Glacier National Park.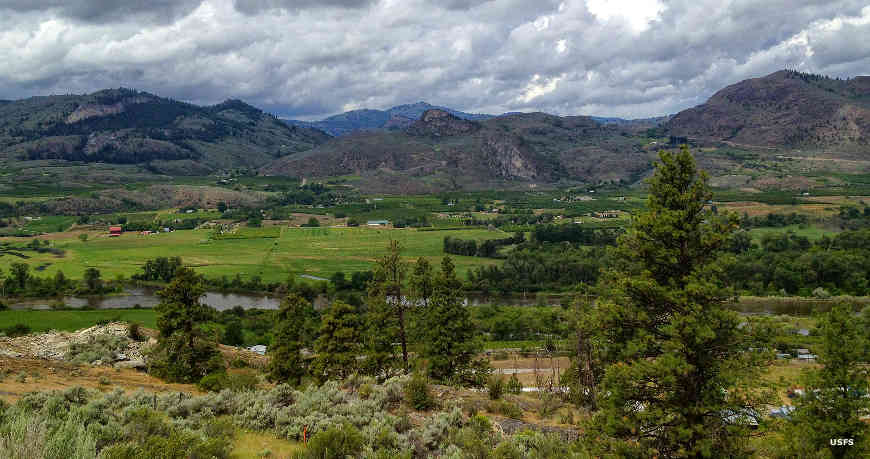 The Okanogan Valley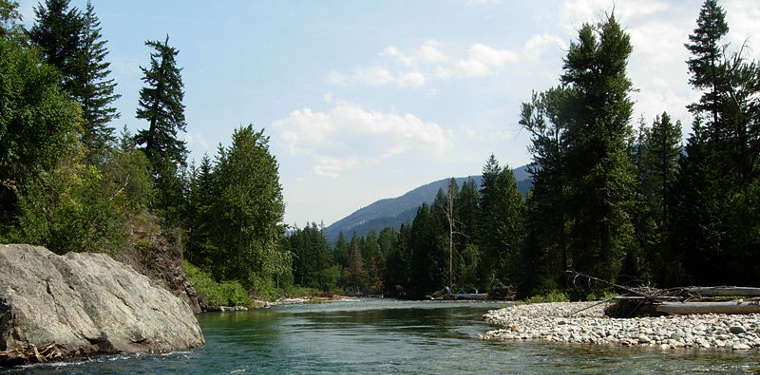 The Methow River near Twisp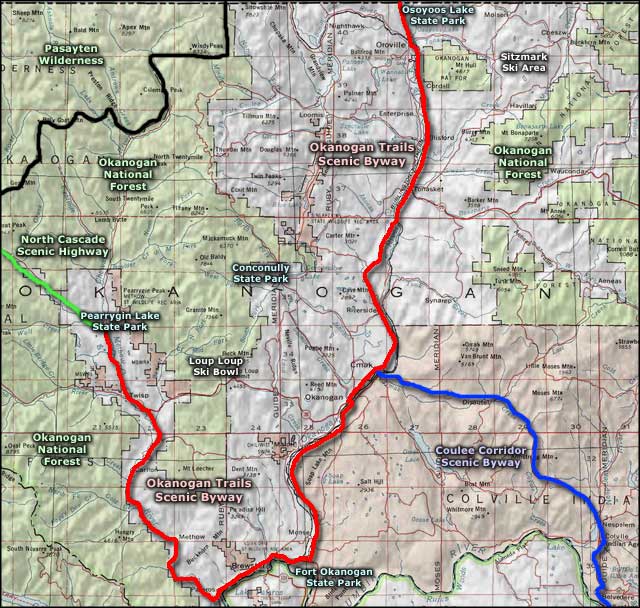 Related Pages
Area map courtesy of National Geographic Topo!