North Pend Oreille Scenic Byway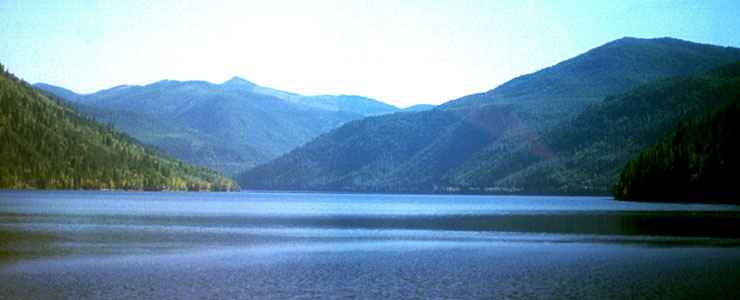 Sullivan Lake, near the North Pend Oreille Scenic Byway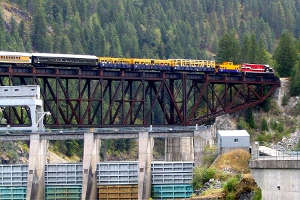 The Lion's Club Train
The North Pend Oreille Scenic Byway is a 23-mile route in the northeastern corner of Washington. The road travels along the western foothills of the Selkirk Mountains, paralleling the Pend Oreille River as part of the International Selkirk Loop. The road is Washington Highway 31 from the Canadian border to Tiger where it meets with the Pend Oreille Valley Scenic Byway.
The North Pend Oreille Scenic Byway connects Crescent Lake, Crawford State Park, the famous Lion's Club Train scenic railroad, Box Canyon Dam and the Tiger Museum. The route also gives access to a loop road that travels into Colville National Forest to pass the Salmo-Priest Wilderness Area and rub along the shore of beautiful Sullivan Lake.
This is a four-season area with vibrant green springs and summers, brilliantly colored falls and white, snowy winters. Highway 31 is open year round but the back country roads aren't. Whatever your choice of season, this is an area that time seems to have forgotten...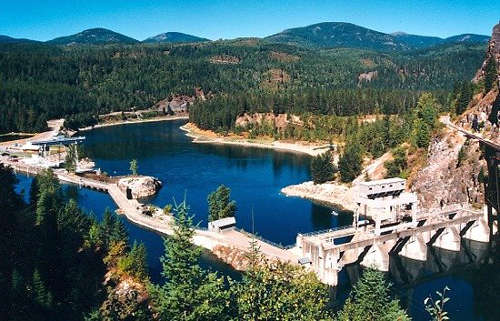 Box Canyon Dam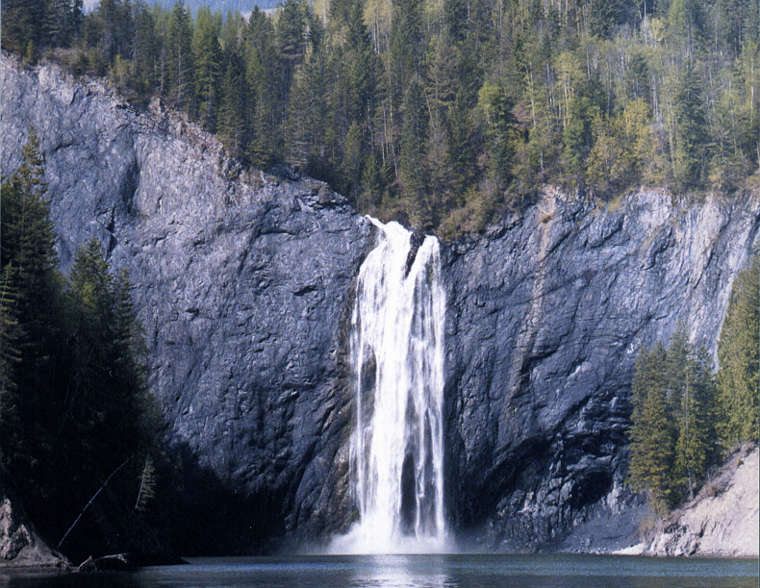 PeeWee Falls
Photo of Sullivan Lake courtesy of Connie L. Wilson © 2000, via Byways.org
Photo of Pee Wee Falls courtesy of Jeff Tetrick, via Byways.org
Other photos courtesy of the International Selkirk Loop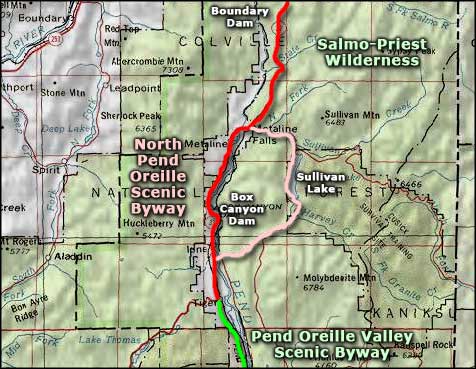 Related Pages
Area map courtesy of National Geographic Topo!