George Washington and Jefferson National Forests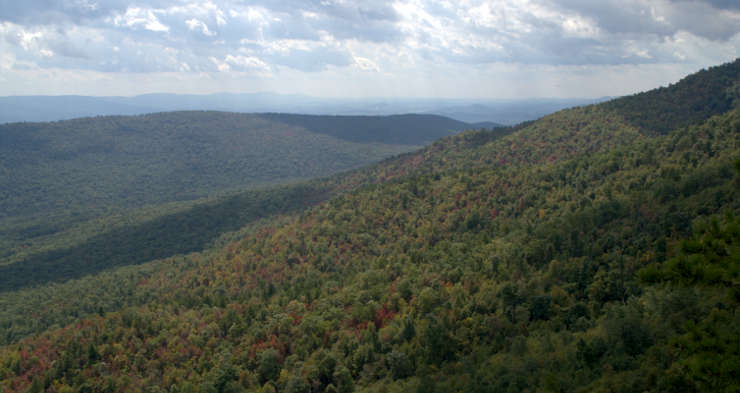 View at Little Sluice Mountain, George Washington and Jefferson National Forests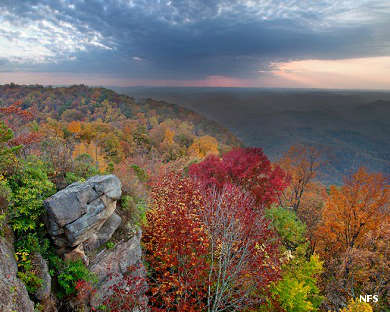 George Washington and Jefferson National Forests were combined administratively in 1995. That created a National Forest of 1,788,900 acres, mostly in the Shenandoah Valley of western Virginia but spilling over into West Virginia and Kentucky. George Washington National Forest contains a number of historic sites while Jefferson National Forest offers 17 designated wilderness areas, second in the National Forest System only to Tongass National Forest in Alaska.
George Washington National Forest is centered around the northern Shenandoah Valley while Jefferson National Forest is to the south, stretching from the Upper Shenandoah Valley westward across parts of West Virginia and into extreme eastern Kentucky on the eastern slopes of the Appalachian Mountains. The dividing line between the two forests is mainly the James River. Combined, there are 1,664,110 acres in Virginia, 123,629 acres in West Virginia and 961 acres in Kentucky. Of the total acreage of the forest about one million acres is classed as remote and is relatively undeveloped. Another 139,461 acres is contained in National Wilderness Areas. About 230,000 acres of the hardwood and conifer mixed forest contains old-growth trees, meaning: trees that have never been harvested since the Europeans arrived 500 years ago.
There are more than 2,000 miles of hiking trails in the forest, including about 325 miles of the Appalachian National Scenic Trail. There are also three National Forest Scenic Byways on the property, including the Blue Ridge Parkway. In addition to the Mount Rogers National Recreation Area, the Cascades Day Use Area and the Sherando Lake Recreation Area are very popular. With more than 10 million people within a few hours drive, the George Washington and Jefferson National Forests see a lot of visitors...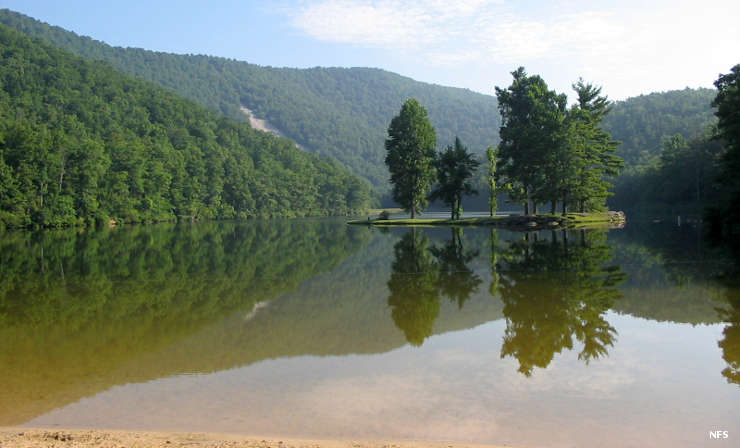 Sherando Lake
Wilderness Areas on George Washington National Forest
Barbours Creek Wilderness
Priest Wilderness
Ramsays Draft Wilderness

Rich Hole Wilderness
Rough Mountain Wilderness
Saint Mary's Wilderness

Shawvers Run Wilderness
Three Ridges Wilderness
Wilderness Areas on Jefferson National Forest
Barbours Creek Wilderness
Beartown Wilderness
Brush Mountain East Wilderness
Brush Mountain Wilderness
Garden Mountain Wilderness
Hunting Camp Creek Wilderness

James River Face Wilderness
Kimberling Creek Wilderness
Lewis Fork Wilderness
Little Dry Run Wilderness
Little Wilson Creek Wilderness

Peters Mountain Wilderness
Raccoon Branch Wilderness
Shawvers Run Wilderness
Stone Mountain Wilderness
Thunder Ridge Wilderness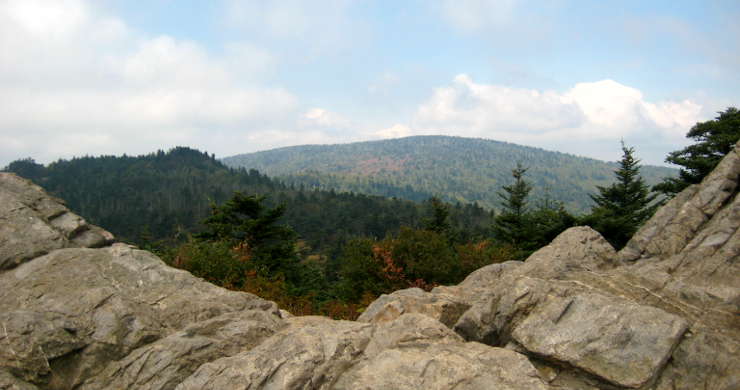 Mount Rogers National Recreation Area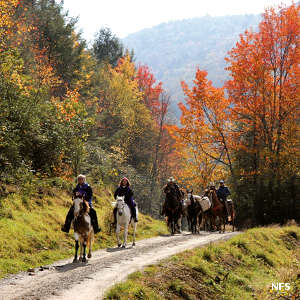 Mount Rogers National Recreation Area was established by an Act of Congress in 1966 and now oversees about 200,000 acres of Jefferson National Forest near the Tennessee and North Carolina borders. Centerpiece of the NRA is Mount Rogers (5,729 feet), highest point in Virginia.
Among the more than 500 miles of trails in the area are about 60 miles of the Appalachian National Scenic Trail. The Appalachian National Scenic Trail passes about 1/2 mile below the summit of Mount Rogers but there is a short spur off it that ascends to the top of the mountain. There are also about 67 miles of the Virginia Highland Horse Trail and about 18 miles of the Virginia Creeper Trail. For those who would prefer to drive, the Mount Rogers Scenic Byway offers more than 50 miles of forested and rural views across the entire region.
The Forest Service offers 11 campgrounds in the Mount Rogers National Recreation Area, including four campgrounds set up specifically to accommodate equestrian activities. In addition there are three USFS rental cabins available, but you'll want to reserve well in advance.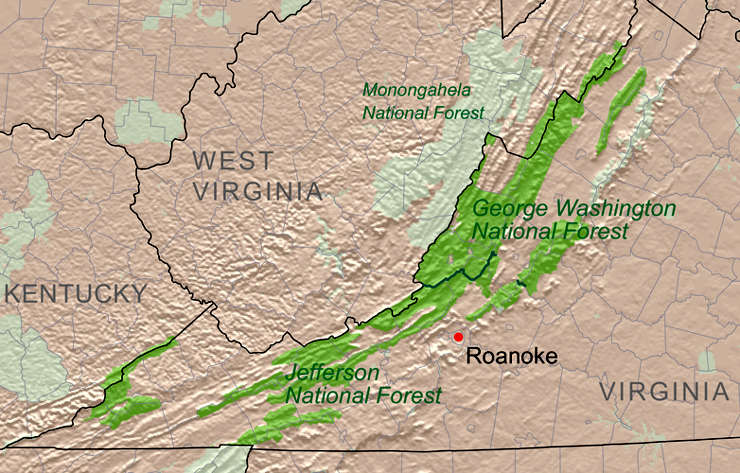 George Washington and Jefferson National Forests relief map
George Washington and Jefferson National Forests
US Forest Service
Upper photo courtesy of Aneta Kaluzna,
CCA-by-SA 2.5 License
Mount Rogers photo is in the public domain
Other photos courtesy of the US Forest Service
Relief map courtesy of Wikipedia userid Kmusser,
CCA-by-SA 3.0 License