Capitol Reef Country Scenic Byway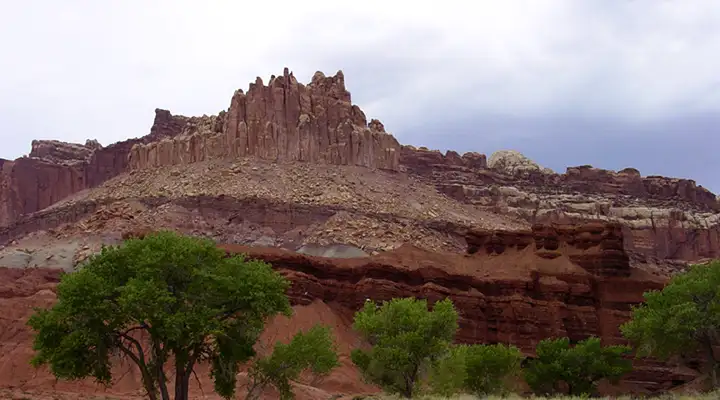 The Castle, along the Capitol Reef Country Scenic Byway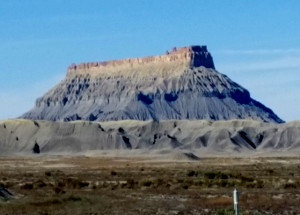 Factory Butte, near Hanksville
The Capitol Reef Country Scenic Byway spans the 66 miles between Loa and Hanksville on Utah Highway 24 (Update 2014: the byway has been extended up to the intersection with Interstate 70 west of Green River, adding about 100 miles of otherworldly scenery and includes access toGoblin Valley State Park). This is a drive across an ancient, other-worldly landscape seemingly designed for geologists and paleontologists. The fantastic, heavily eroded landforms reach a crescendo during the journey across Capitol Reef National Park. I first passed through this area when I was a teenager and that was Capitol Reef National Monument. I remember spending the entire drive with my face glued to the window... I've been back several times since.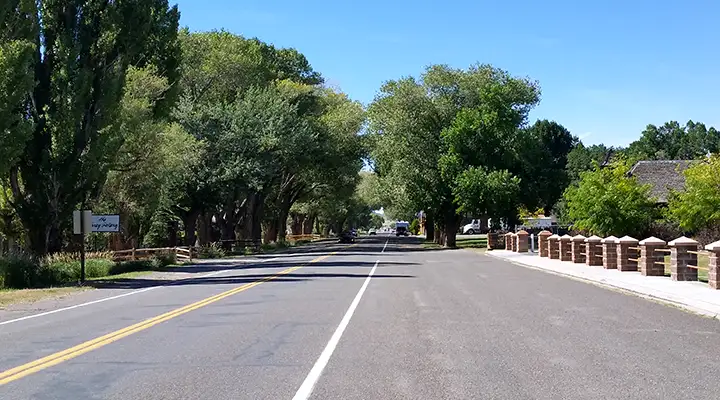 Torrey in the afternoon
Some of the towns in this area are among the earliest settlements in Utah Territory. The area around Torrey is a beautiful green oasis in the heart of all this vast landscape of multi-colored sand and rock. The big attraction, though, is the countryside of Capitol Reef National Park itself. If you're in the area and have the time, a drive down the Notom-Bullfrog Road on the east side of the park is well worth the effort. As fantastic as the views are from the scenic byway itself, they don't compare to what you'll see in the back country.
Outside Hanksville is where you'll find the Mars Society Desert Research Station: a location where they test spacesuits and equipment for potential use on Mars. The area was chosen partly for its resemblance to the surface of Mars but testing only occurs in the winter months when it's cool enough for folks to work outdoors comfortably.
Update 2015: I drove the Capitol Reef Country Scenic Byway from Bicknell to Hanksville in late September. It was more beautiful than I remembered. And there are still no services between Torrey and Hanksville. It was also that time of year when the "Fruit U-Pick" signs were out in force in the area of the Fruita Historic District: it seems the Fremont River had been flowing good all summer and the fruit orchards Mormon pioneers had planted in the mid-1800's were producing abundantly.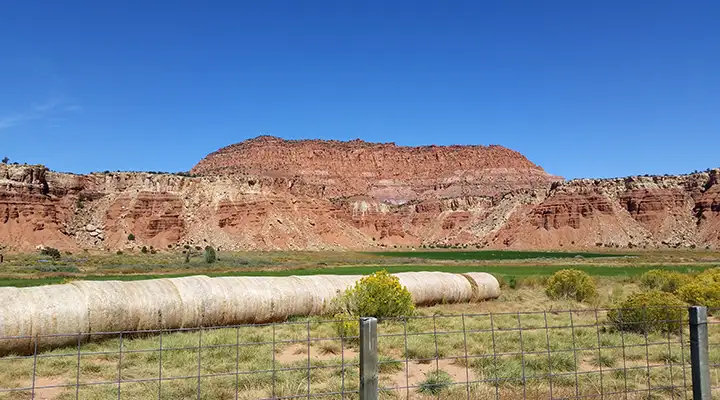 Typical view between Bicknell and Torrey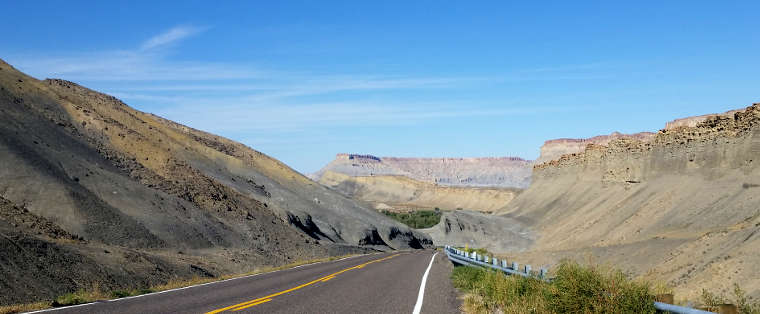 East of Capitol Reef National Park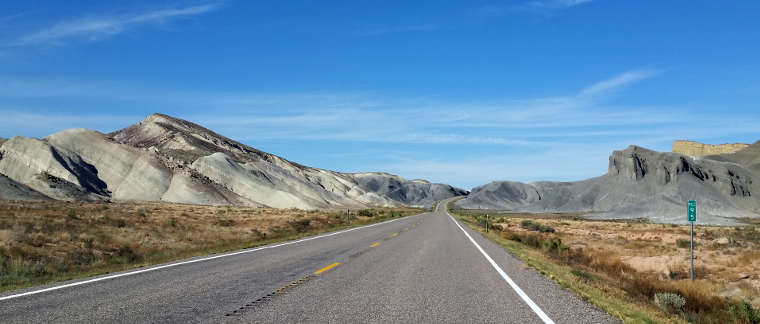 Driving through tilted layers of Mancos shale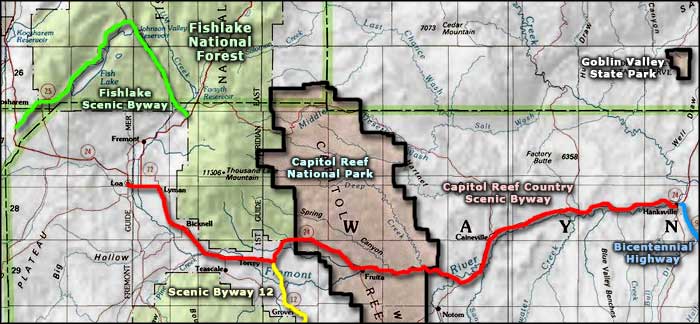 Related Pages
Map courtesy of National Geographic Topo!