Buffalo Gap National Grassland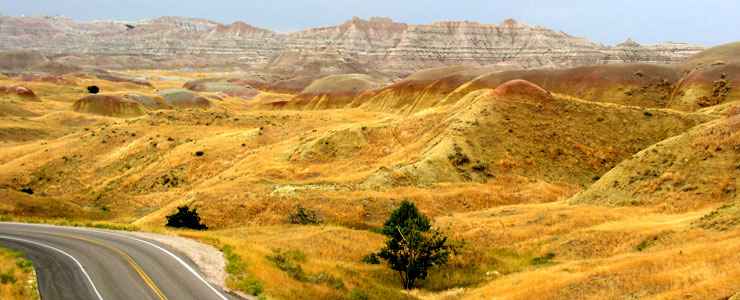 On Buffalo Gap National Grassland
Buffalo Gap National Grassland is a 597,431-acre property located in southwestern South Dakota. Together with Fort Pierre and Oglala National Grasslands, Buffalo Gap is administered out of a common office in Chadron, Nebraska. There are local ranger offices in Wall and Hot Springs, South Dakota. In Wall is where you'll also find the National Grassland Visitor Center with more than 20 exhibits focused on Great Plains history, recreational opportunities, prairie plants and animals and management activities on the National Grasslands. The Visitor Center also has a theater where they run videos about the Badlands, Black Hills and Grasslands all day. The Visitor Center is open Monday through Friday from 8 am to 4:30 pm and is located at 708 Main Street (just off Interstate 90) in Wall. Phone: 605-279-2125.
Buffalo Gap National Grassland is the second largest national grassland in the National Forest System. Most of the grassland wraps around the south and east sides of Black Hills National Forest and the west, south, east and a good part of the north sides of Badlands National Park.
In the area known as Conata Basin, the Forest Service, working with the US Fish & Wildlife Service, has established what is probably the most successful reintroduction of black-footed ferrets in America. The species had been thought extinct until a tiny group of them were found in the wilds of Montana. Numbers of them were bred in captivity and prepared for release in the wild. One basic necessity for the establishment of a sustainable population of ferrets: massive numbers of prairie dogs (the ferrets' favorite lunch).
South Dakota Senator Tim Johnson introduced the Tony Dean Cheyenne River Valley Conservation Act of 2010 in the Senate. The bill is designed to create a 48,000-acre grassland wilderness on the property, a wilderness that will still allow for historic cattle grazing and wildlife hunting on the land. There is a lot of local opposition to the measure because as much as everyone wants to restrict the destruction caused by OHV riders everywhere, there is also the problem of other designated wilderness areas having already become havens for non-native and dangerous vegetation that tends to spread across the surrounding privately owned ranch lands because of the dearth of property maintenance and weed management that comes hand-in-hand with that wilderness designation.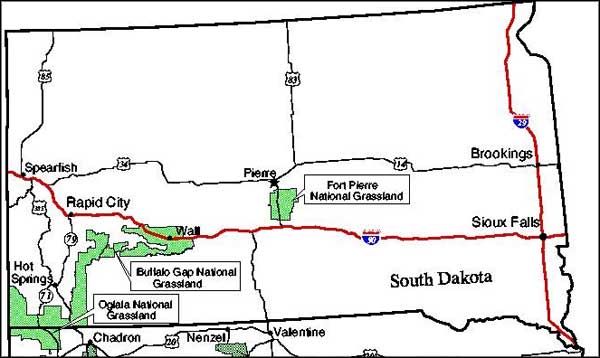 Buffalo Gap National Grassland
US Forest Service

Upper photo courtesy of Renee, Copyright © 2004, via Byways.org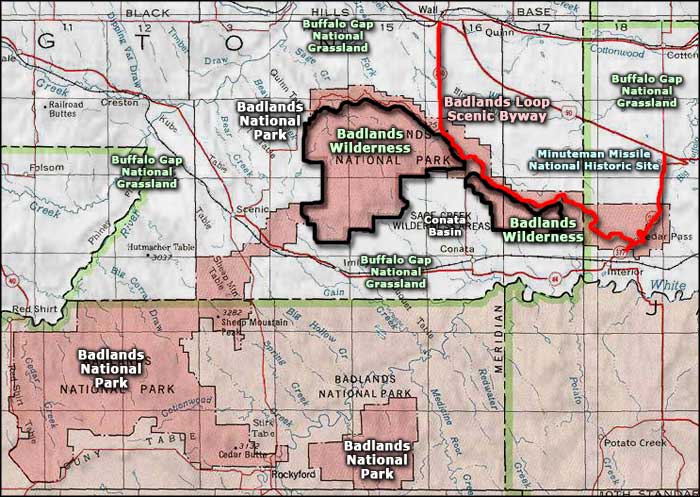 Related Pages
Area map courtesy of National Geographic Topo!