North Dakota National Grasslands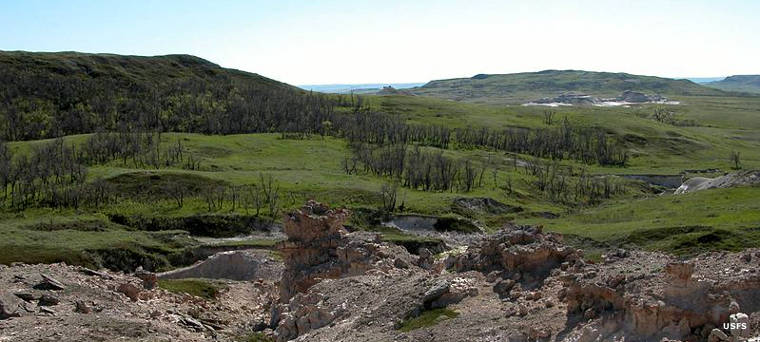 In the White Butte area on Little Missouri National Grassland
Dakota Prairie Grasslands:
The Dakota Prairie Grasslands was established in 1998. The individual units had previously been administered as parts of Custer National Forest but the Chief of the Forest Service felt the grasslands would be better managed as a separate unit focused on the grasslands themselves.

The Supervisor's office is located in Bismarck but each grassland has its own local ranger district office(s). Sheyenne National Grassland is administered from an office in Lisbon, North Dakota. Little Missouri National Grassland has local offices in Watford City and Dickinson, North Dakota. Cedar River National Grassland is administered from a shared office in Lemmon, South Dakota.
One thing about the Dakota Prairie National Grasslands: nearly all the land is leased for grazing cattle. So everywhere you go, you'll probably be sharing the property with cattle, and in some areas, with bison. One of the rules: leave gates as you found them. Another rule: pack it in, pack it out. When you figure that access everywhere is pretty open and free, it's not a lot to ask.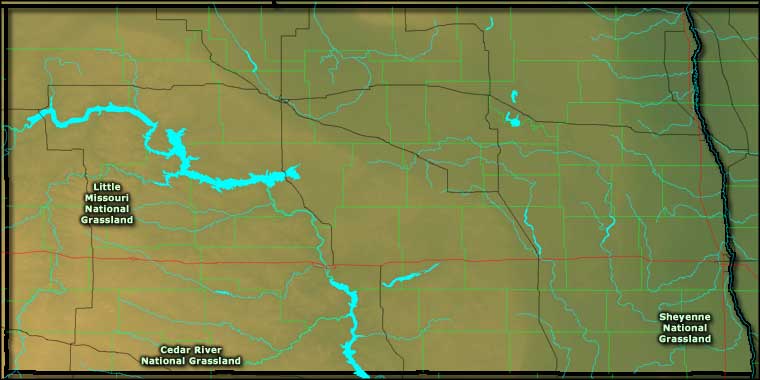 Photos courtesy of the US Forest Service
Map courtesy of Cartesia MapArt US Terrain