Little Missouri National Grassland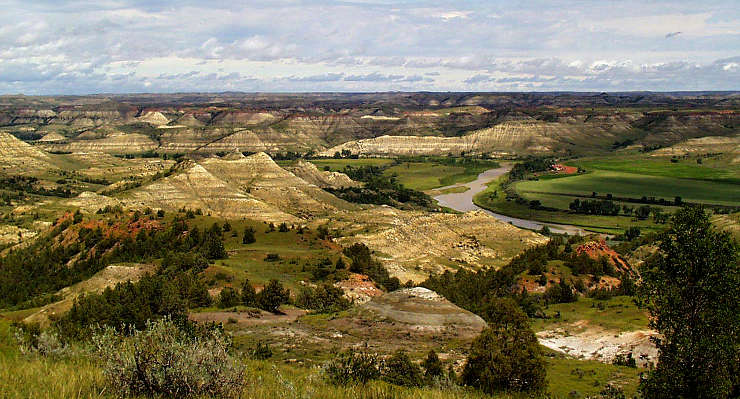 Little Missouri National Grassland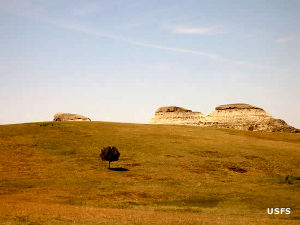 Once included as part of Custer National Forest, Little Missouri National Grassland is a 1,028,784-acre property in western North Dakota. It's the largest National Grassland in the Forest Service system and it completely surrounds the three units of Theodore Roosevelt National Park. Little Missouri National Grassland is administered as part of the Dakota Prairie Grasslands out of an office in Bismark. There are two ranger offices near the grassland: one in Watford City, the other in Dickinson.
At one time, most of the land included in Little Missouri National Grassland was homesteaded but when the "dirty 30's" hit, many of the homesteaders couldn't survive and were forced to sell their land to the Federal Land Bank for as little as $2 per acre. Being a mix of remote open prairie and heavily eroded badlands, the landscape didn't lend itself well to farming or cattle ranching. Looking at today's usual map of the grassland, it's hard to tell that there are significant private holdings inside the boundaries as displayed on the map: not every homesteader sold their land as some were somehow on better land and were able to continue working their farms and ranches for a profit. There are also significant chunks of state-owned land inside those boundaries. Further complicating things are the grazing leases that cover most of the National Grassland: whoever holds the lease controls access to the land.
White Butte, the highest point in North Dakota, is located in the far southeast corner of the grassland, south of the town of Amidon.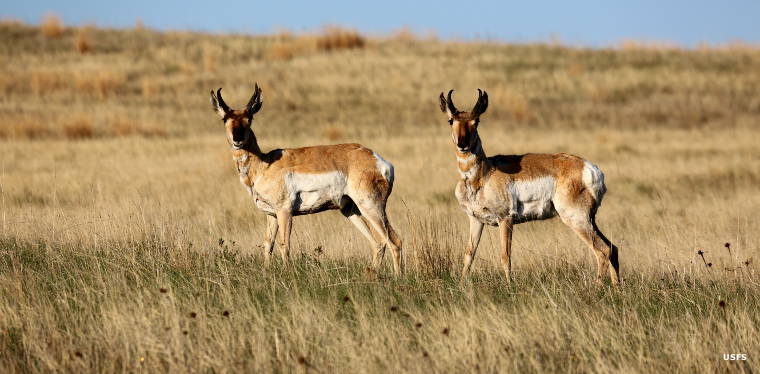 Pronghorns at Little Missouri National Grassland
Little Missouri National Grassland
US Forest Service

Upper photo courtesy of Dr. Rick Sweitzer, University of North Dakota
Other photos courtesy of the US Forest Service