Organ Needles Wilderness Study Area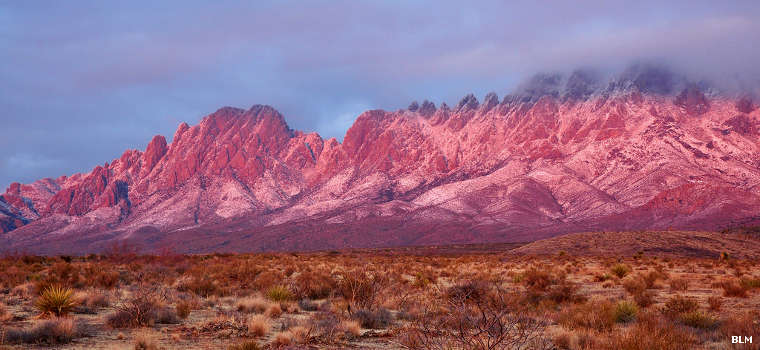 In the Organ Needles Wilderness Study Area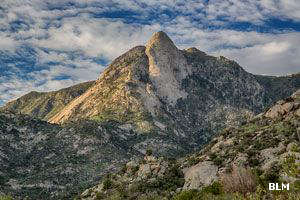 The Organ Needles Wilderness Study Area is a 7,604-acre property mostly along the western slopes of the Organ Mountains in the Organ Needles area. To the south and east is Fort Bliss (restricted access area), to the north and west the Organ Mountains Wilderness Study Area.
The landscape is a mix of steep rocky ridges, jagged high spires and narrow rocky canyons. The rock in the area is solid granite to the north and rhyolite to the south. Among the massive spires and outcrops, the color variation is distinct. Vegetation in the area is a mix of desert shrubs and grasses that rise into piñon and juniper woodlands. There are perennial streams in some of the canyons that feed ribbons of green oak and Ponderosa pine. There are also archaeological sites spread through the area, remnants of prehistoric rock shelters and old mining claims.
To get there: Go the the Aguirre Spring Campground (fee area). At the campground is the trailhead for the Pine tree Trail. The Pine Tree Trail makes a four-mile loop into the Organ Needles WSA and is open for hiking only. The road to the campground is paved but the last part is a one-lane loop and is very steep.
The Organ Needles Wilderness Study Area is wholly contained within the Organ Mountains-Desert Peaks National Monument.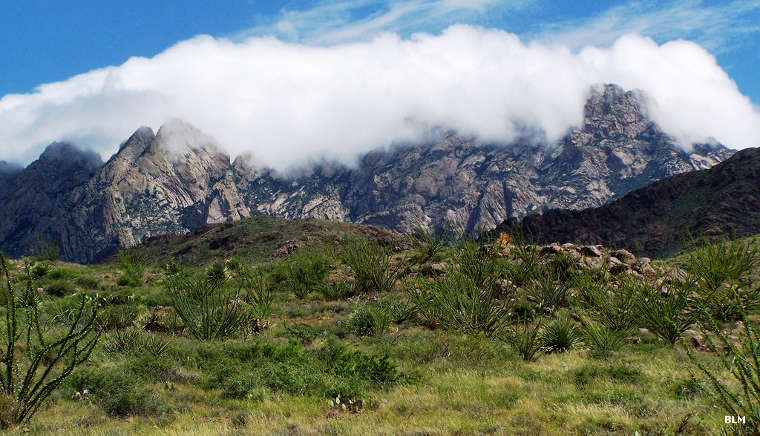 Clouds over the Organ Needles Wilderness Study Area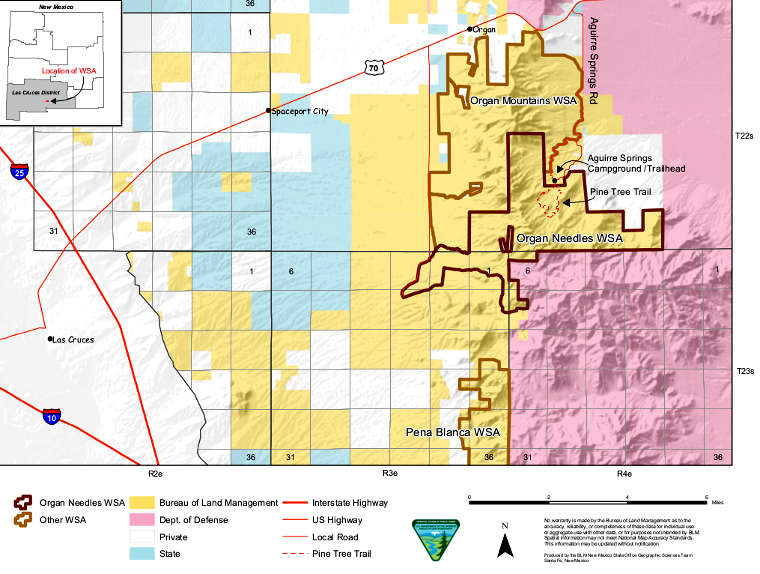 Organ Needles Wilderness Study Area map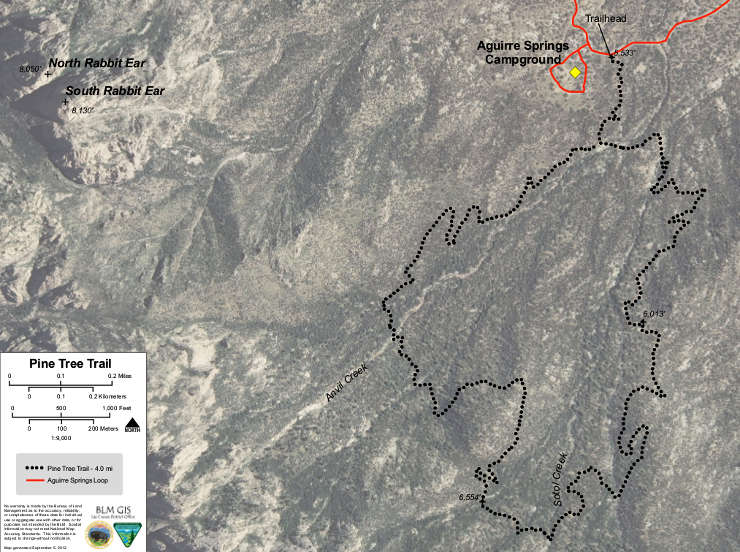 Pine Tree Trail map
Organ Needles Wilderness Study Area
Bureau of Land Management

- Las Cruces Field Office
Latitude:

32.34575°N

Longitude:

106.577644°W
Lower photo courtesy of Mark Hakkila, BLM
Other photos and map courtesy of the Bureau of Land Management