Aldo Leopold Wilderness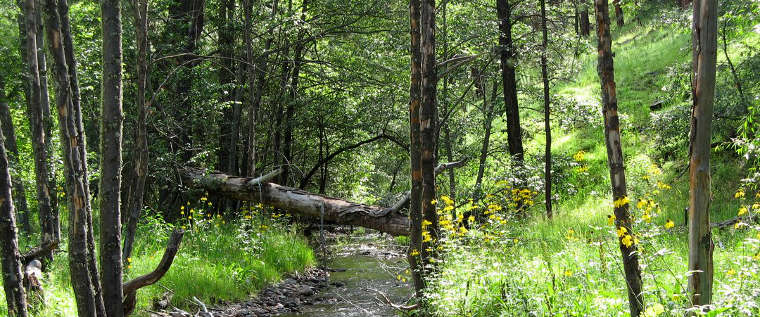 The Continental Divide is up that stream...
The 202,016 acres of the Aldo Leopold Wilderness are spread across both sides of the crest of the Black Range, a network of hanging timbered ridges and forested benches above deep, steep canyons. Some of the vista points here drop 1,000 feet to the streams and rivers that drain these mountains. The canyon bottoms are lined with willows, elders and cottonwoods while pinon, juniper and Gambel oak go up to about 7,000' where the ponderosas, firs, spruces, and aspens take over. Some streams flow year-round, some are seasonal, so if you're planning on a hike here, plan to bring your own water. And be prepared to see lots of wildlife, including black bears, bobcats and mountain lions.
The Continental Divide runs along the center ridge line of the Black Range. Among the many miles of trails in this wilderness, there's a 33+ mile section of the Continental Divide National Scenic Trail along the southern boundary.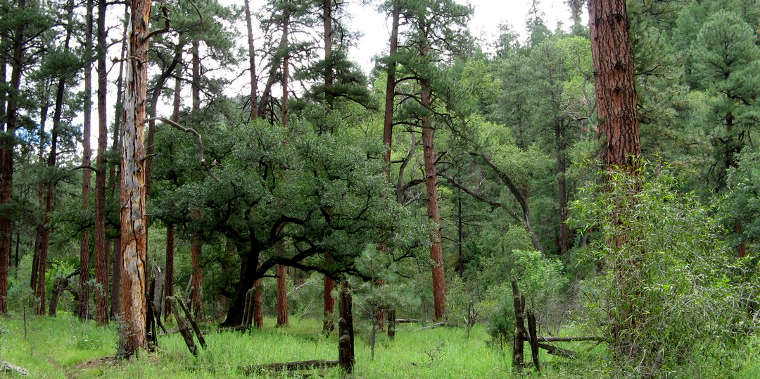 Tree cover in the Aldo Leopold Wilderness
Aldo Leopold Wilderness
US Forest Service

- Gila National Forest
Photos courtesy of the US Forest Service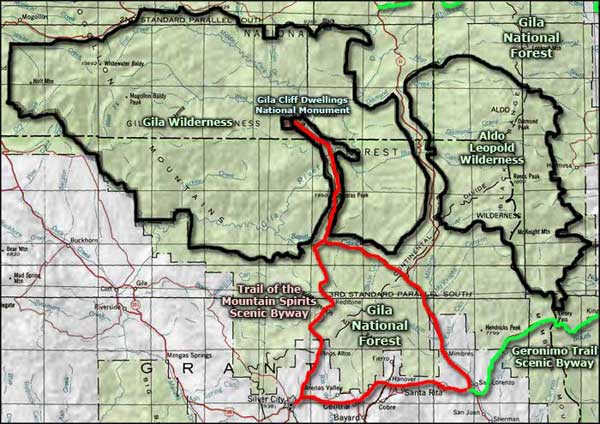 Related Pages
Map courtesy of National Geographic Topo!