High Schells Wilderness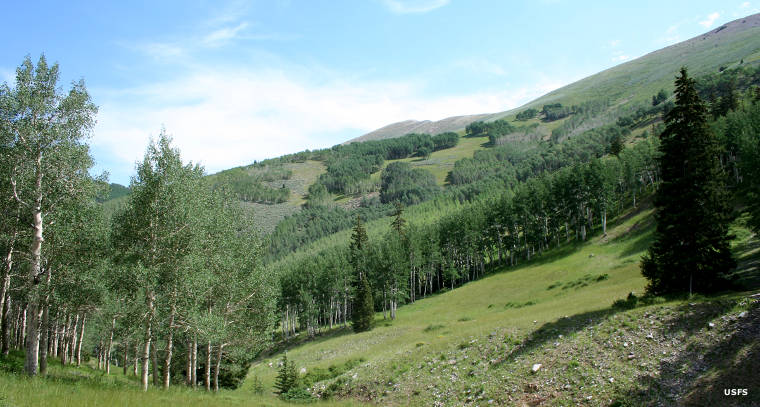 Aspen and Engelmann spruce in the Berry Creek area of High Schells Wilderness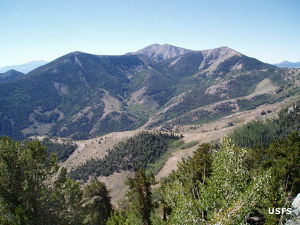 The 121,497-acre High Schells Wilderness is in the northern portion of the Schell Creek Range, east and northeast of Ely. Elevations range from a low around 7,000' to a high of 11,883' at the summit of North Schell Peak. In addition to some of the most dramatic scenery in eastern Nevada, this area is also home to the state's largest elk herd. There are several peaks rising above stark, windswept ridges to more than 11,500', with remote valleys and deep glaciated canyons rimmed by dramatic limestone cliffs below. In the higher elevations you'll find large limber pine and ancient bristlecone pine rising above large stands of aspen and Engelmann spruce. Further down the hill you'll come into Ponderosa pine with white and Douglas fir and mountain mahogany. Below that is the pinon pine and juniper zone.
There's Rocky Mountain bighorn sheep, black bear, elk, mule deer, mountain lion, bobcat and coyote hiding out here. There are primitive horseback riding and hiking trails in the bottoms of most of the valleys. If you bring pack animals you'll need to have "certified weed-free" hay. These mountains also see lots of Nordic skiers during the winter and spring as the Schell Creek Range is high enough to collect lots of snow in season. You'll find good populations of brown, brook, rainbow and cutthroat trout in the perennial streams that flow in the High Schells Wilderness. Along these perennial streams are riparian thickets that support populations of sage grouse, blue grouse and chukar. You may also come across pre-historic Native American sites in these mountains. In 1982, exploration of the High Schells Wilderness led to the discovery of the "Labor of Love Cave," a cave containing the remains of a 10,000 year old cave bear.
To get to the High Schells Wilderness, take US 93 north out of Ely and go about 10 miles past McGill to the Duck Creek Valley turnoff. This road leads to the Timber Creek Campground, then the Berry Creek turnoff and then the Worthington Canyon turnoff. There are trail heads in each of these places that lead into the western part of the High Schells. The eastern part of High Schells Wilderness is accessed off State Highway 893 along Spring Valley, north of US 6 & 50.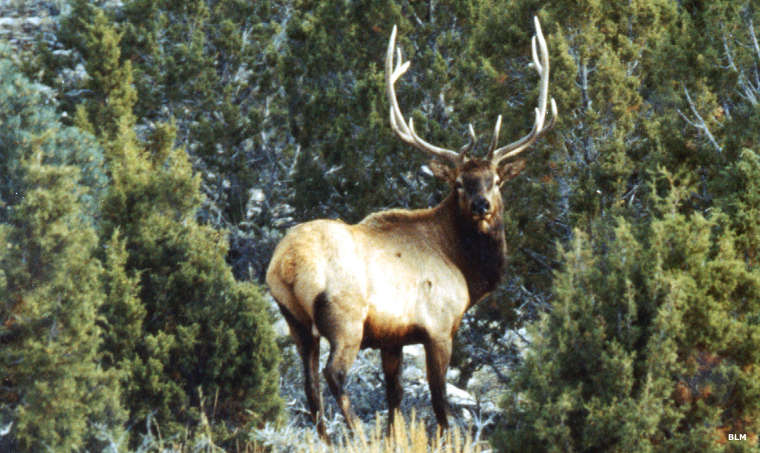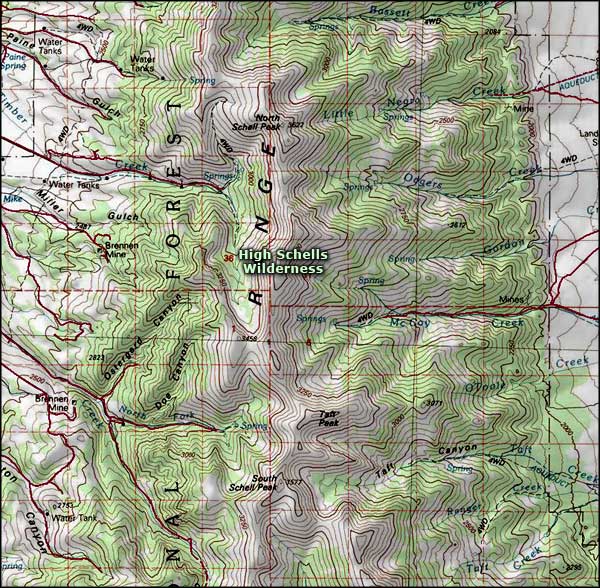 High Schells Wilderness area map
High Schells Wilderness
Humboldt-Toiyabe National Forest - Ely Ranger District
Photo of the High Schells Wilderness courtesy of Peter Druschke, US Forest Service
Upper left photo courtesy of the US Forest Service
Photo of the bull elk courtesy of the Bureau of Land Management
Maps courtesy of National Geographic Topo!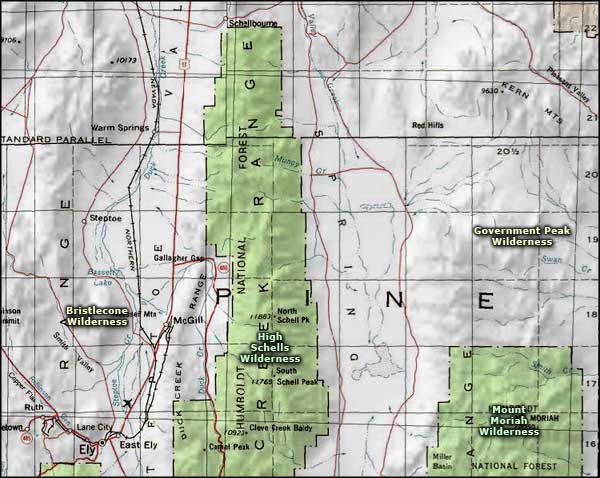 Related Pages
Map courtesy of National Geographic Topo!