Welcome Creek Wilderness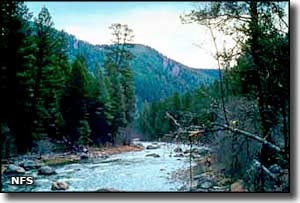 The 28,135 acres of the Welcome Creek Wilderness are about 25 miles southeast of Missoula in the Rock Creek drainage on the northeast side of the Sapphire Mountains. This is an area that sees hikers, hunters and a few fishermen but almost no backpackers because you can't find a level spot to pitch a tent: these mountains are too steep and the valleys too narrow and uneven. There are some open grassy areas on some of the south-facing slopes but use of them is defeated by the steepness. The land is heavily timbered and extremely rocky and rough. There's about 25 miles of trails but most are too steep to even allow horses. The main travel route is a brushy trail along Welcome Creek that crosses the Wilderness from southeast to northwest for about 7 miles (although Welcome Creek itself actually flows south and east to exit the mountains). There's good trout fishing in the streams but there are no lakes.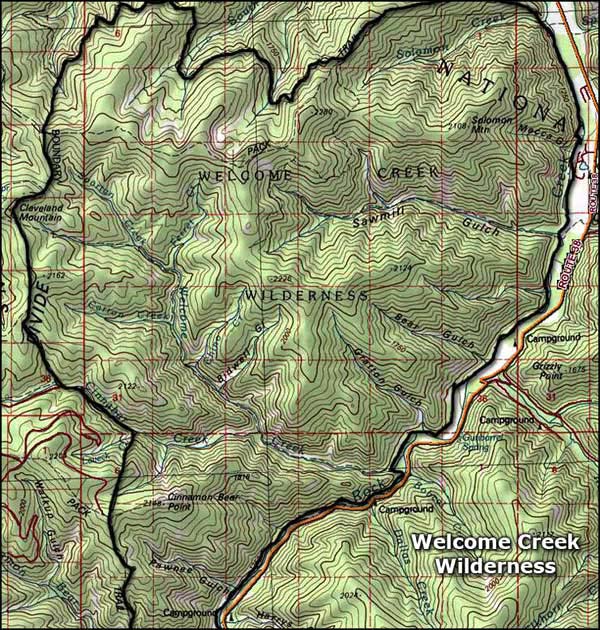 Upper right photo of Welcome Creek Wilderness courtesy of the US Forest Service
Map courtesy of National Geographic Topo!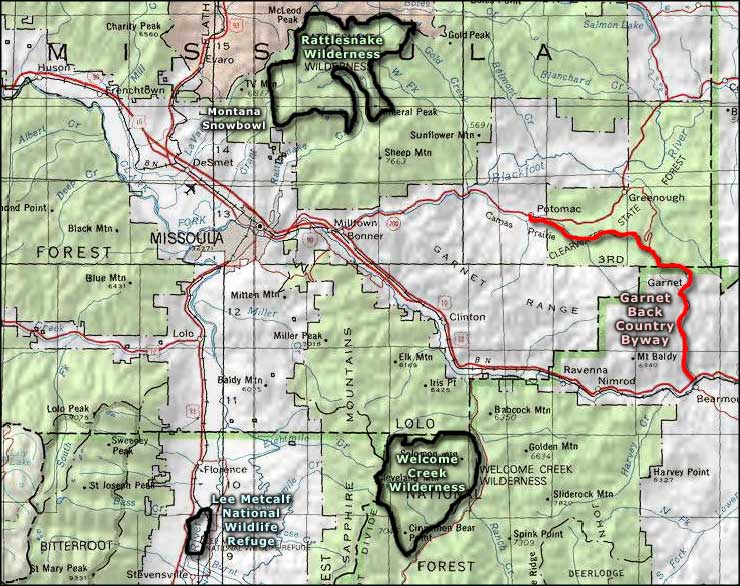 Related Pages
Map courtesy of National Geographic Topo!