Ninepipe National Wildlife Refuge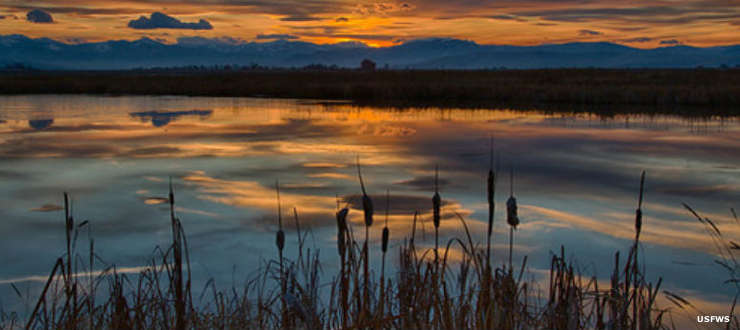 A sunset view at Ninepipe National Wildlife Refuge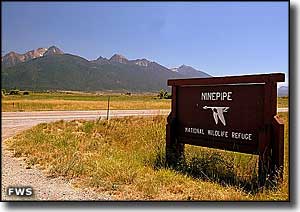 The 2,062-acre Ninepipe National Wildlife Refuge is contained within the Tribal Trust Lands of the Confederated Salish and Kootenai Tribes. The property is about 5 miles south of the town of Ronan. Most of the property is water surface, there are only 390 acres of exposed land in a narrow band around the reservoir.
While the occasional grizzly bear wanders down to the lake for a drink now and then, you'll mostly find mammals like porcupines, muskrats and badgers on the property. For birds you might find bitterns, grebes, Canada geese, ospreys, great blue herons and various species of ducks depending on the season.
The property is directly off of US Highway 93. It is essentially unstaffed and offers almost no amenities for human visitors. The US Fish & Wildlife Service manages the refuge as an easement, meaning their jurisdiction applies only to species and habitat management. Ninepipe NWR is managed from an office at the National Bison Range, only a few miles to the southwest (by road).
No hunting is allowed on the property as it is meant to be a sanctuary for wildlife. However, surrounding the property is some of the finest hunting habitat in Montana...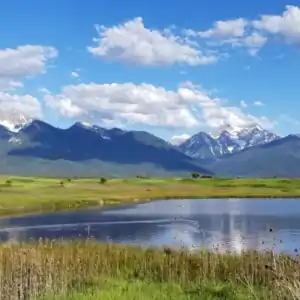 A view east across Ninepipe Reservoir
Ninepipe National Wildlife Refuge
US Fish & Wildlife Service
Bottom photo courtesy of TheArmchairExplorer,
CCA-by-SA 4.0 License
Other photos courtesy of the US Fish & Wildlife Service
Map courtesy of National Geographic Topo!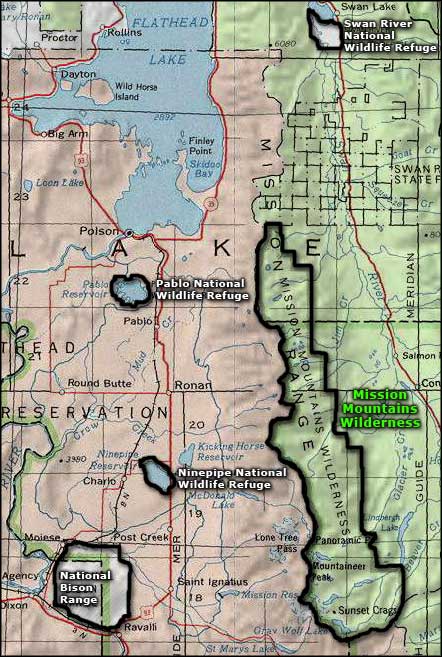 Related Pages
Map courtesy of National Geographic Topo!