Hailstone National Wildlife Refuge
Hailstone Lake, Hailstone National Wildlife Refuge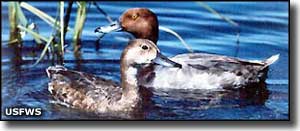 Hailstone National Wildlife Refuge is an outlying satellite of the Charles M. Russell National Wildlife Refuge Complex. At the center of the 2,750-acre refuge is 300-acre Hailstone Lake. The property is a mix of refuge easement (760 acres), designated Waterfowl Production Area (1,828 acres) and 160 acres of Service-owned property. As this is some of the finest wetlands and waterfowl habitat in central Montana, more than 200 species of birds have been documented here. Hailstone NWR is located about 5 miles east of Rapelje, part of the Big Lake Complex located in northern Stillwater County.
The Big Lake Complex is a large drainage area with Hailstone at the northern end and state-owned (and managed) Big Lake at the southern end. Over the years, the short-grass prairie around Hailstone was plowed and planted with wheat. From the mid-1930's until 1980 the refuge was managed as a no-hunting area. Then the Waterfowl Production Area was acquired by Fish & Wildlife: cultivation ceased and waterfowl hunting in the appropriate seasons was allowed.
The soils at Hailstone are somewhat saline, enough to affect the water quality and influence the species found in the aquatic environment and in the uplands habitat. Grasses grow well up to the saline areas where greasewood takes over. While many species of waterfowl and shorebirds have been seen on the property, that salt level keeps their numbers down. The biggest avian population appears when the Franklin's Gulls appear in late July and early August. The uplands see a lot of songbirds, game birds and small and big game. There are also several active dens of rattlesnakes in the area so hikers need to be careful.
Hiking, hunting and wildlife observation are allowed but there are no amenities. Bird hunters also need to use only non-toxic shot for harvesting birds in season. The southern edge of the property is crossed by a prominent ridge which offers several interesting rock outcroppings.
To get there: go east of Rapelje for 4 miles on the Molt-Rapelje Road to the Hailstone Basin Road. Turn north and go 1.5 miles to the signed refuge entrance. Hailstone National Wildlife Refuge is a day-use only property and there are no fees involved.
The Works Progress Administration constructed a dam at Hailstone Lake in 1939 and created Hailstone Reservoir. Over the years, runoff into the reservoir concentrated salts and heavy metals in the mud beneath the water and that contributed to an unhealthy water resource. In 2011 US Fish & Wildlife removed the earthen dam and returned the area to a natural water flow situation.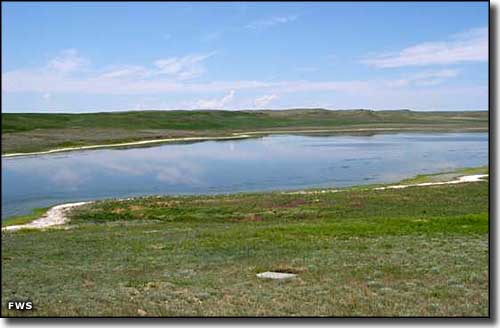 Hailstone National Wildlife Refuge
Hailstone National Wildlife Refuge
US Fish & Wildlife Service
Photos courtesy of the US Fish & Wildlife Service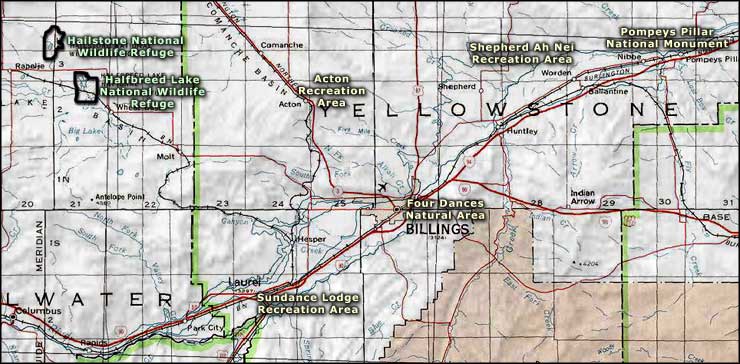 Related Pages
Map courtesy of National Geographic Topo!