Big Sky Backcountry Byway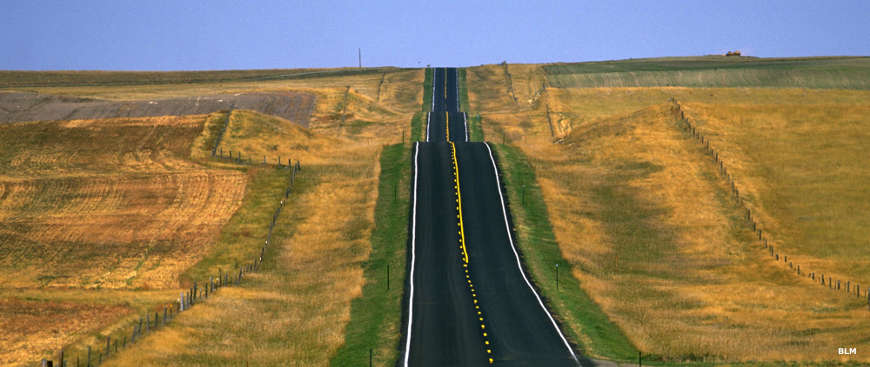 A typical scene along the Big Sky Backcountry Byway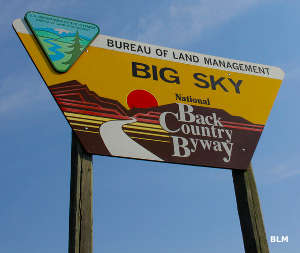 The Big Sky Backcountry Byway travels 105 miles north and south across the Great Plains region of eastern Montana. It's not all flatlands: there's buttes and badlands along the way, too. The Big Sky Backcountry Byway is different (for a back country byway) in that the entire route is on paved (and numbered) road. There are several interpretive/informative kiosks along the way that explain things about local history, culture and natural attributes. The northern end of the Byway is at Wolf Point on the Missouri River. Wolf Point is supposed to be the future home of the Montana Cowboy Hall of Fame. The southern end is on the Yellowstone River at Terry. About 3 miles north of Terry is the Terry Badlands Wilderness Study Area.
The Terry area offers fishing and hunting along the Yellowstone River corridor, and places where you might easily find moss agate. The Circle area is well known for its excellent big game hunting possibilities and for the paleontological discoveries northwest of town. The Wolf Point area offers some excellent fishing along the Missouri River and a chance to check out the historic Lewis & Clark Bridge over the river.
In the old days, this route was on the Regina-Yellowstone Trail, a trail used by adventurous Canadians to get from Regina, Saskatchewan to Yellowstone National Park.
Another typical scene along the Big Sky Backcountry Byway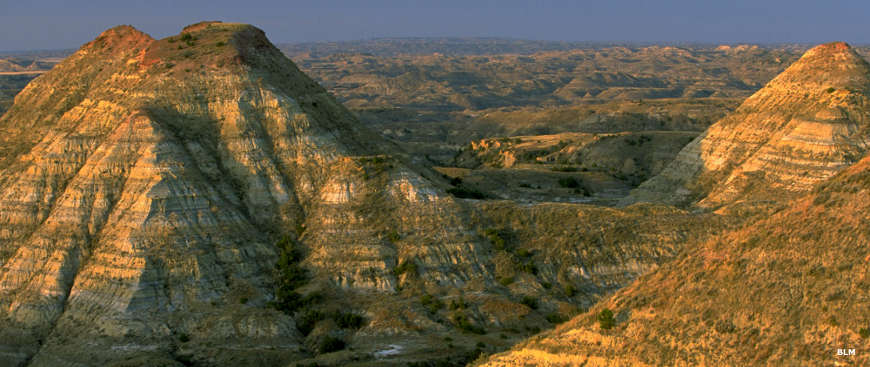 In the Terry Badlands Wilderness Study Area
Big Sky Backcountry Byway area map
Photos courtesy of the Bureau of Land Management
Map courtesy of National Geographic Topo!